The Night's Watch may be the scrappiest military force in Westeros, but it's apparently no match for the "Game of Thrones" costumers in that domain.
In a talk at Los Angeles' Getty Museum last year that's just now getting some attention online, the show's longtime costume designer revealed an odd secret about the North's favorite ragtag group of Wall defenders. Apparently, their fuzzy cloaks are made from Ikea rugs.
Michele Clapton, who's worked on all but the sixth season of the series, prompted laughs from an otherwise austere audience as she gave away one trick to her trade.
"I know, we take anything we can," Clapton said jokingly. The Ikea rugs were cut, broken down, shaped and dyed by the costume crew ― which has consisted of 80 to 100 people, she previously told Time ― before they were capped off with heavy leather straps.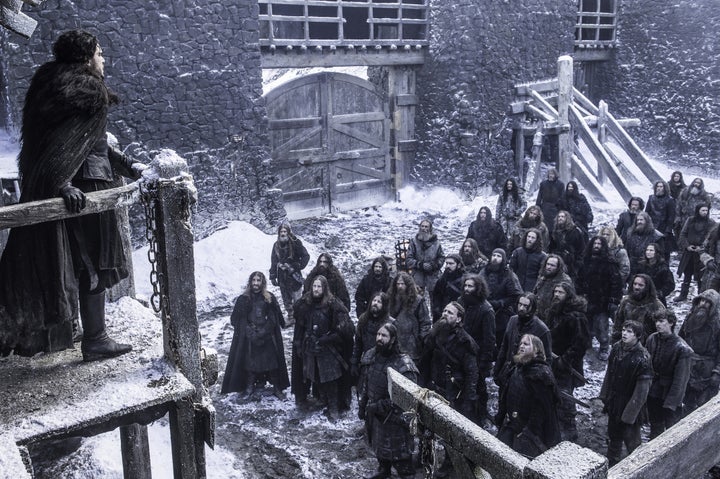 "I want the audience to almost smell the costumes. Here they were waxed and frosted so they almost belong to the landscape," she said.
Clapton, who also designed costumes for Netflix's hit period drama "The Crown," has given a number of interviews on costuming over the years. (Bones for the Wildlings' armor, for example, were sourced from Ebay.) Her Getty talk explained broadly how costuming informs characterization on "Game of Thrones," describing the process of outfitting a wide variety of actors from Westeros to Essos.
Watch the full thing below, with the Ikea comments coming at around the 27-minute mark.
Before You Go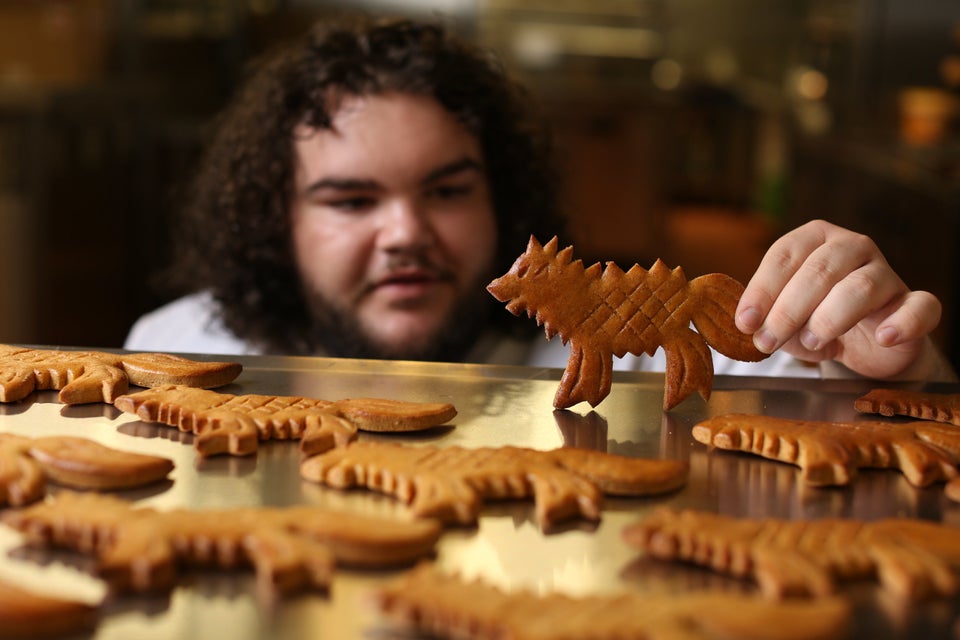 "Hot Pie" From Game Of Thrones Opens Bakery