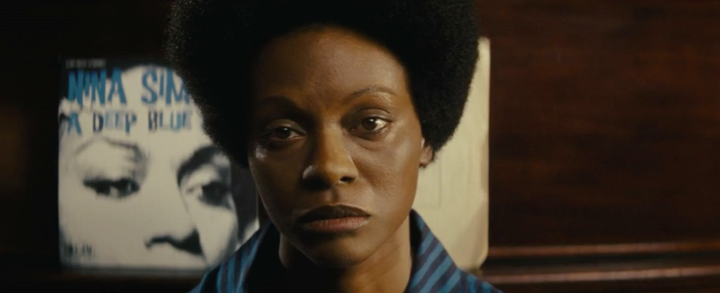 On Twitter, people shared their dismay at the imagery of Saldana in caked-on dark brown makeup and what appeared to be a prosthetic nose:
There has been protest over this film since Saldana's casting was first announced in 2012. Many black people complained that Saldana was too light to play the dark-skinned Simone, who spent much of her prolific career speaking out about the importance of celebrating the beauty of darker skin and afro hair. Leaked set photos of Saldana in blackface only intensified the criticism.
But despite the initial backlash, Saldana and the filmmakers continued on with the project, with the actress stating that she was making the film "for my sistas and my brothas, and I don't care who tells me I'm not this or I'm not that."
In the intervening years the film has remained in development purgatory, facing lawsuits and release setbacks. Saldana herself has complained that "there was a lot of mismanagement" with the film, but seemed to stand by the part when she said in a 2015 interview:
I didn't think I was right for the part, and I know a lot of people will agree, but then again, I don't think Elizabeth Taylor was right for Cleopatra either. An artist is colorless, genderless… It's more complex than just 'Oh, you chose the Halle Berry look-alike to play a dark, strikingly beautiful, iconic black woman.' The truth is, they chose an artist who was willing to sacrifice herself. We needed to tell her story because she deserves it.
It's all well and good that Saldana felt such a connection to the role, but the fact of the matter is that her seeming ambivalence to the criticism, and the fact that this movie was made at all, is a testament to how deep-seated Hollywood's much-talked about "diversity" issue really is.
This film has been getting valid criticism over its colorism for five years. Is it really possible that at no point during its torturous production, someone on its team took a step back and thought, "Wait. Stop. How do we fix this? How can we compromise?" No, because the genuine and valid opinions of black people, black film-goers didn't resonate for the white directors, writers, and producers behind this film (actor David Oyelowo, who also stars in the biopic, is the sole black member of the mostly white production team).
Welcome to Hollywood, where white filmmakers tell black stories without taking into account the thoughts and opinions of actual black people. Welcome to Hollywood, where a talented black actress like Zoe Saldana gets put into a precarious and career-damaging predicament all because a white casting director, white director, and white writer were completely clueless and dismissive of the nuances of colorism in the black community, an issue that Simone herself railed against.
Saldana should be held accountable, especially after her dismissive comments of the valid criticism she got for appearing in blackface, but this isn't totally on her shoulders. The fact of the matter is that Hollywood is so lacking in representation of black women, is so lacking in black stars, that Saldana seemed like the only viable option.
Being an actress is not easy, and being a black actress in Hollywood certainly has its own special obstacles and challenges. Zoe Saldana must be commended for carving out a successful career for herself in a Hollywood landscape that often doesn't know what to do with black actresses (especially black Latina actresses).
She's created a niche for herself as a blockbuster action star in films like "Avatar," "Star Trek," and "Guardians of the Galaxy," and she's worked herself to the place where she can leverage her box office bankability to get the meatier, more challenging dramatic roles that every serious actress dreams of. It's unfortunate, then, that what should have been an opportunity for Saldana to flaunt her acting chops has now turned into a farce, an embarrassing display of Hollywood colorism that implicates her as much as it does the industry at large.
It's too late to unmake this movie, but perhaps the ongoing backlash against it will help to further emphasize the fact that when it comes to discussions about diversity and inclusion in the movie industry, the nuances of representation, the need to understand that is never black and white, should always be acknowledged.
Perhaps, if there had been more black people working on this project, or if the white filmmakers had at the very least considered the criticism they received, today's trailer release would have been received very differently. Diversity isn't just about telling more black stories. It's about who gets to tell them.
Before You Go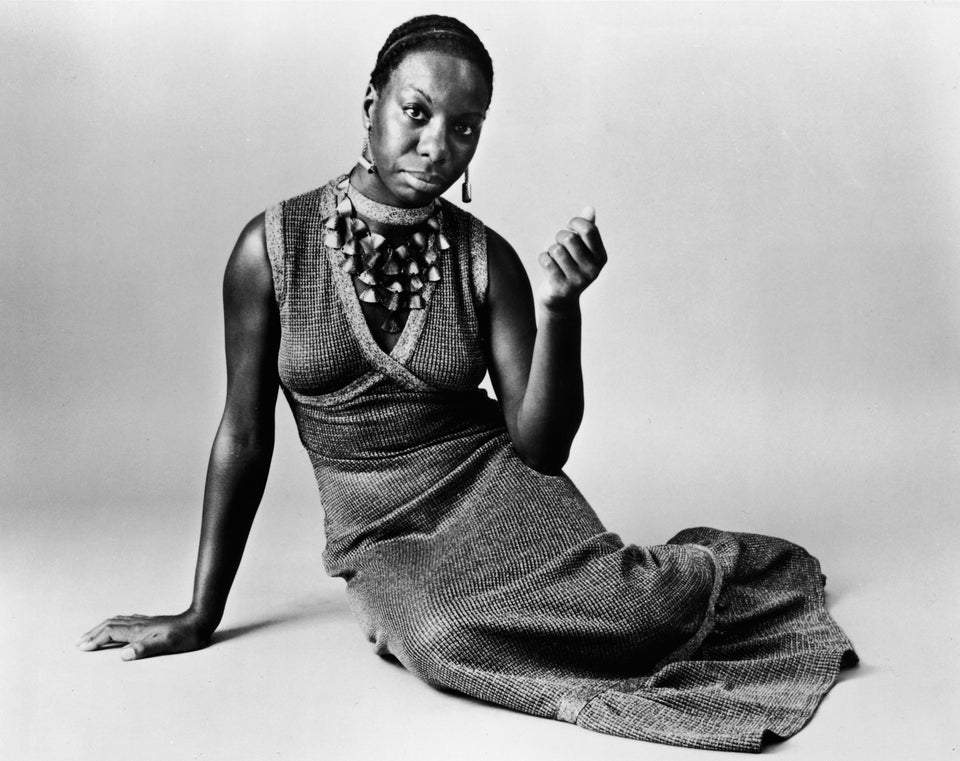 Nina Simone Photos