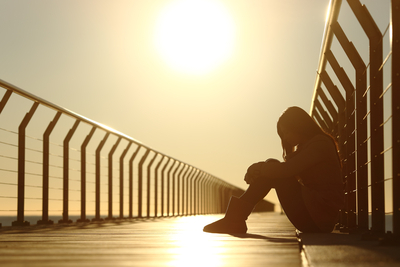 Teens with cancer fall into a nebulous space between childhood and young adulthood, and they tend to suffer the most for this. A study by the American Childhood Cancer Organization reports that about one third of adolescent cancer patients aged 15-19 are seen in pediatric cancer centers, while the remaining patients are seen in an adult cancer facility.
The problem with both of these scenarios is that clinical care and psycho-social support focus on the needs of a much younger (or much older) patient population. This has implications not only for the effectiveness of treatment protocols (e.g., teens and young adults are being treated with protocols developed specifically for younger children or older adults), but also for the mental well-being of these children who are no longer children, but not yet adults.
I have become acutely aware of this as my daughter has grown from an 11-year-old child with cancer, to a 14-year-old adolescent with cancer.
When my daughter was first diagnosed, she was admitted to a pediatric hospital. The hospital was clearly set up to accommodate babies and young children -- with toys, games, movies and events that were geared towards toddlers and kids up to about age ten. While I appreciated that this stuff was available at all, it was extremely difficult for me to get my older child to participate. The one place she was vaguely interested in -- a game room -- was almost always closed during her stay. But resources like toys and events weren't the only things lacking for older children, the staff didn't seem to quite know how to deal with her.
Many of the staff seemed taken aback by my daughter's less-than-optimistic outlook. She was a budding tween girl with a giant stubborn streak. While she submitted to all of the invasive treatments and tests that were required of her, she clearly let us know how unhappy she was about it.
She wanted to remove all her dressings herself. She refused to drink the nutritional supplements that she found gross, or eat the hospital food (and ended up losing weigh rapidly). She wouldn't make eye contact with anyone but me. She loathed the social worker who was overly optimistic about issues that were very upsetting to her (losing her hair, for example). All of these uncooperative behaviors where normal for an 11-year-old who had very little control over her life, and was trying to take some power back.
Even so, the majority of nurses and doctors seemed at a loss for how to deal with a sad and defiant preteen. They would either speak to her as though she was a much younger child (this infuriated her) or would refuse to speak with her at all and instead address me or my husband.
I think there is an expectation that children should be upbeat and bubbly, even while in the hospital. We see examples of this all the time -- in the smiling faces of the children on St. Jude posters, in the examples of children like Talia, a child who rose to YouTube fame by creating how-to videos for applying make up, a skill she honed to compensate for her hair loss, and in many other children who are perceived to be happy even in the midst of their illness. But childhood is long and every stage is different, every child is different.
Sick, sullen and resentful of having to talk to so many prodding adults, my daughter withdrew from everyone. At 11, she was just beginning to enjoy some autonomy and that was the first thing cancer took away from her. Then it took her hair. Then it took her liver.
Now she's 14 and she's still battling this disease. Cognitively, she's in a much different place than when she was 11, nearing the older teen age group where there will be even less support for her. Unlike when she was younger, she has begun looking ahead. At her last visit with her oncologist she asked if he thought she would live until the summer. Thankfully he said yes, but this is the first time since her diagnosis that she's voiced this fear -- her fear of dying.
The other day I asked her, "Did you really think you wouldn't live until the summer?" She thought about it and nodded.
Then she said, "I'm pretty much not thinking past 2016."
It is a punch in the gut. My child is unable to dream of her future. She is a teenager who is forced to confront the prospect of her own mortality. I know she's worried about more than dying. She wants to have children, but doesn't know if she'll be able to. She's a singer, but her lungs are riddled with tumors.
Even if she's granted a miracle -- remission -- cancer will echo through her life long after treatment is over. We've seen this already in the three years since her diagnosis. It hurts my heart that this disease has forced her to grow up so quickly.
I am hopeful that awareness is (slowly) growing about the unique challenges teens and young adults face when battling cancer. Organizations like Stupid Cancer and Web sites like Lacuna Loft are spreading awareness and raising money for research, support and advocacy.
Hospitals are beginning to focus on the needs of this unique patient population. Called AYA Programs (Adolescent and Young Adult), facilities like Seattle Children's and MD Anderson are providing access to clinical trials and protocols developed for adolescents and young adults. Some also provide spaces designed for teens and young adults (a game room with pool and a jukebox, for example).
AYA programs are still in their infancy and unfortunately my daughter's current hospital doesn't offer one -- not yet, anyway. For her, and thousands of young people like her, we need to do more.
Related