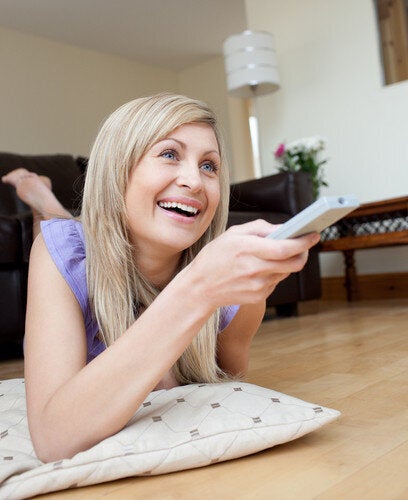 The last few weeks we have experienced joy and sorrow for new and old Nobel Peace Prize winners -- the death of the first African woman winner, Wangari Maathai, as well as the 2011 Nobel Peace Prize awarded to Liberian President Ellen Johnson Sirleaf, Liberian peace activist Leymah Gbowee, and Yemeni democratic activist Tawakkul Karman for their work on women's rights.
This group shares a number of obvious attributes: strength, leadership, risk taking and vision. Another that may not be so obvious is how fun they all are or were, and how fun may have impacted the resilience of those movements.
I have had the privilege of spending personal time with two of them -- Ms. Maathi when she was in Oslo to receive her prize and with Ms. Gbowee through the last few years as she toured the U.S. telling her story of Liberian peace in the award-winning film Pray the Devil Back to Hell. I can say that they both have fierce eyes of kindness and were often funny, with larger-than-life smiles.
Fun is often thought of as superfluous, extra, something to get to when you have time and a tool not to be used in serious situations. In fact, we have sayings to reinforce this notion: "this is no laughing matter" or "serious times call for serious solutions." But fun can be, and has been, a powerful tool for transformation when tapped appropriately, as our past and recent Nobel-Prize-winning women demonstrate.
Environmental activist Maathi and her Green Belt Movement mobilized community consciousness using tree planting as an entry point for self-determination, equity, improved livelihoods and security, and environmental conservation. As she planted trees, she worked hard but never forgot to smile or create a chorus of song with her colleagues.
While being the first African woman to win the Prize, she was not the only Nobel winner to tap the fun factor in her organizing; Leymah Gbowee did, as well. It is not often you experience what feels like a real-time, front-row seat to a Nobel Peace Prize act like you do in Pray the Devil Back to Hell. The film, released this week on PBS, chronicles Liberian women's struggle for peace, shows the fierce organizing ability of Nobel winner Leymah Gbowee, and highlights the political skills of the first woman African President, Ellen Johnson Sirleaf.
Gbowee comes across as a sharply strategic, scrappy, political maestro interfaith mobilizer of merriment. Not the balloons-confetti-cupcakes-clown-type fun, but rather solidarity-inspiring conviviality. You see women dancing, singing, smiling, wearing beautiful, white-as-doves clothing, and you even see laughter during sit-ins and protests.
Leymah was not scared to break with social norms in her race to peace. She called for women to withhold sex from their men until peace broke out. Not all the men thought that abstinence was funny, but some of the women did, as did many around the world. Gbowee even threatened to remove her clothes in a rage of passion if the peace talks did not advance -- and it worked.
Nobody would argue with these Nobel winners that the element of fun was not powerful -- they have been the most successful people in the world at what they do, not despite their fun deployment, but, in part, because of it.
These leaders either consciously or subconsciously knew that organizing people took more than serious and earnest efforts. They tapped the science of fun.
Take the well-documented benefits of laughter. Laughter is good for your health -- it relaxes the body, bolsters the immune system, triggers endorphins, and improves the function of blood vessels while increasing blood flow. Laughter also reduces stress, fear and anxiety, improves mood, and it enhances resilience. In The Resilient Self, Drs. Steven J. Wolin and Sybil Wolin write that humor provides distance from a situation, which makes it easier to deal with. You cannot be a victim when you are laughing.Understanding how to build resilience, and therefore fun, is critical to organizing people in war zones. Research also shows that laughter strengthens relationships, attracts others to us, enhances teamwork, helps defuse conflict, and promotes group bonding. So perhaps it was the fun and laughter itself that fueled Maathai and Gbowee to be able to hold their activists together in the face of resistance, ridicule and brutality.
If Nobel Peace Prize winners can stop wars, advance women's rights and improve our environment by incorporating fun into their work, then the rest of us can, too.
These are tough times in the United States. With unemployment at nine percent and a double-dip recession hanging in the balance, we are looking for solutions. But it is important to remember that solving some of our serious problems might require more than just serious fixes.
Our political leaders can take a lesson from these African heroes and unite and bring people together through fun. By making serious problems a laughing matter we might just build our national resilience.
Support HuffPost
The Stakes Have Never Been Higher
Related
Popular in the Community