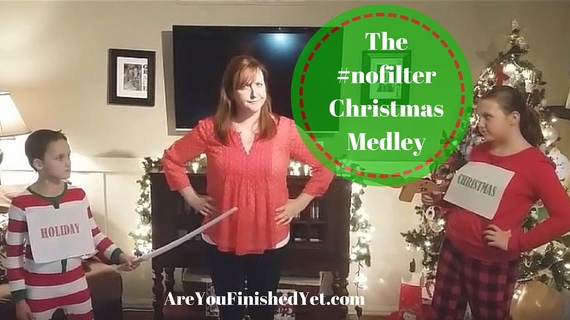 #nofilter. It is a trend that has been upon us for some time; a pushback against the photoshopped-perfect culture and Instagram-filtered memories that inundate the media -- social and otherwise. And while I am a self-professed accidental "trend-killer," my appreciation for the intention behind this movement has led me to risk bringing it to a screeching halt in order to take part and apply it to this holiday season.
What if, I thought, the spice-scented, soft glow filter of eggnog-tipsy merriment was removed from all those beloved Christmas songs we cherish this time of year? What if we sang about real life gearing up for the holidays?
So sit back, grab a candy cane, and enjoy
"The #nofilter Christmas Medley."