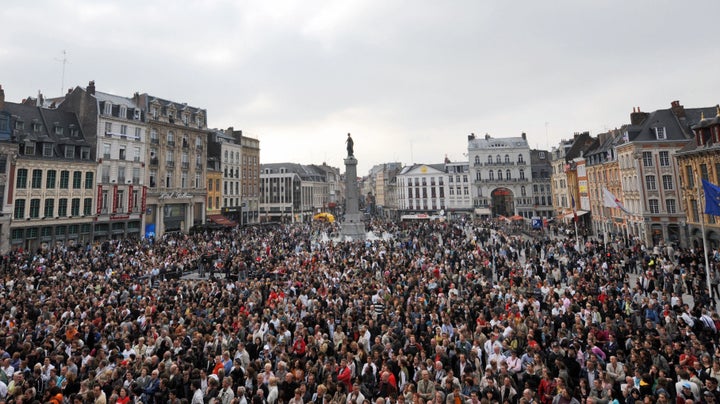 It's an age-old question, pondered by both moody adolescents and adults in the throes of midlife crises: Am I normal?
Working mother Chrisanna Northrup, a screenwriter (Silver) and private banking associate, asked herself that same question when, after over a decade of marriage, she decided to separate from her husband and move out of the home they shared with their three kids in 2008.
"We needed to take a step back from our relationship because the…normal we created wasn't what I wanted any longer," she told the Huffington Post recently.
Counseling proved unsuccessful, and Northup filed for a separation, but the questions lingered: What is "normal"? How do you gauge "normal" when it comes to love, sex, marriage, raising kids?
She looked to her friends for answers. Unsatisfied, she turned to self-help books, university data, and the media.
"Some people seem pretty happy in their relationships and others seem to be getting a divorce," she concluded. "The happy ones—how are they doing it? What are they doing differently that I'm not?" (Northrup and her husband have since reconciled).
So began The Normal Bar, an ambitious project she initiated to answer the questions she—and millions of others—have about happiness, commitment, and relationships.
Together with Dr. Pepper Schwartz, the author of numerous bestselling books on relationships and sexuality, and a regular on The Oprah Winfrey Show, and sociologist Dr. James Witte, Director of the Center for Social Science Research at George Mason University, Northrup developed a large-scale interactive survey. Launching April 29, the survey asks people all over the world to answer questions about the most personal details of their lives. The aim: to determine whether what you believe to be "normal" differs from what others perceive it to be, and illustrate that perhaps the concept itself is flawed.
"I'm not an advocate for being normal," Northrup added. "But what does it look like? And how can we learn from people who have a certain 'normal?'"
The Normal Bar asks users dozens of questions in 17 content areas including Sex, Money, Children, and Happiness which, taken together, assess their daily life and relationships. Throughout each sub-survey, users will be able to see how their "normal" stacks up against other peoples' throughout the world in real time. Northrup estimates that at least 500,000 people will participate.
The Normal Bar partnered with five media organizations, including Huffington Post Divorce, to generate specific questions based on their respective areas of interest. (Click on the Trust, Infidelity & Temptations, Children, and Break Up? Or Stay? sections to find out what questions we asked). AOL Healthy Living—another media partner—asked questions in the Health, Fitness & Nutrition, and Self-Image categories.
Confused? Here's how the survey works: Users are first asked general questions about their age, employment, and relationship status. Their responses in that core questionnaire—specifically whether users are in a relationship or single—will shape their path throughout the rest of the survey.
Next, users can take more specific surveys in a variety of topics: Communication, Romance, Daily Life, Addiction, and others. The queries within each section are deeply personal. Examples include "Do you think your partner is good in bed?," "Have you ever pursued somebody who was already married?," and "Do you find somebody more attractive if he/she is rich?"
The entire questionnaire can be completed in around 30 minutes, Northrup estimates, though users will be given a personalized link if they choose to respond to the surveys in separate sittings.
Northrup, whose findings will be published by Random House in 2012, plans to utilize the data collected from the interactive surveys to create tools to help people "create healthier, happier, more fulfilling 'normals.'"
"You don't need to have a 'normal' that you're not happy with and you're not fulfilled in. It can be changed," Northrup said. "What can we learn from our current norms to create a better one for ourselves?"
Want to take the survey? Click here




Support HuffPost
A No-B.S. Guide To Life
Related
Popular in the Community