Washington Mom Lauren Nordberg was dining out with her 6-year-old son, who has autism, when he started having a meltdown. But a stranger's kind note left her in tears.
Nordberg, 35, took her son Elliot to a dentist appointment on Monday. As part of a routine reward, she then took him out to eat at a familiar restaurant in Bainbridge Island, Washington, The Madison Diner.
"For people who don't know, going to the dentist is a really big deal for kids on the spectrum," Nordberg told The Huffington Post. "There's a lot of preparation and always a reward at the end. I told him we would be able to get his favorite pancakes at his favorite restaurant."
But since it was a holiday (Martin Luther King, Jr. Day), the restaurant was more crowded than usual. Elliot was unable to sit at the table where they normally dine.
After ordering their food, Elliot became upset and started screaming and yelling, Nordberg says. Patrons at the restaurant started to give the mom looks.
"You can see them making comments," she said. "I've heard comments and snide remarks before like, 'He should show mom more respect.' I've had people tell me I should spank him," Nordberg told HuffPost.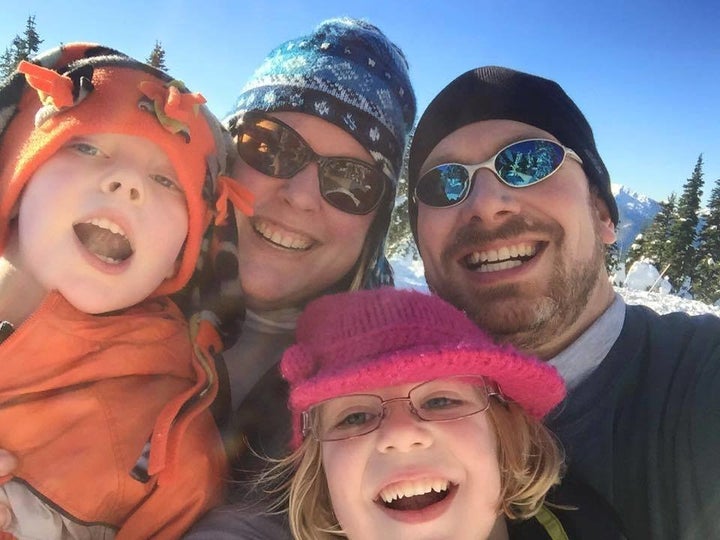 Nordberg took Elliot outside to try and calm him down until the food arrived. After they returned and ate their meals, the 6-year-old became upset again. The mom asked the diner's manager, Cyndi Moody, for the bill and she returned with a note from a stranger that read:
"Have a great day! You are doing a wonderful job! God Bless ... From a mother who knows."
The mother who wrote the note had paid Nordberg's bill.
Nordberg told HuffPost that she and the manager cried immediately after reading the note.
"Life with autism is already hard enough as it is," she said. "Just a little understanding goes a long way."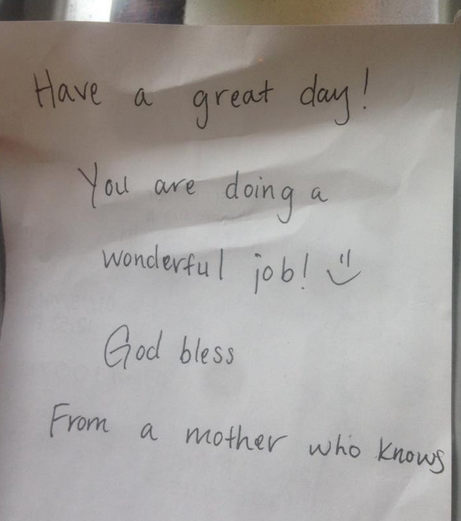 Read Nordberg's Facebook post here.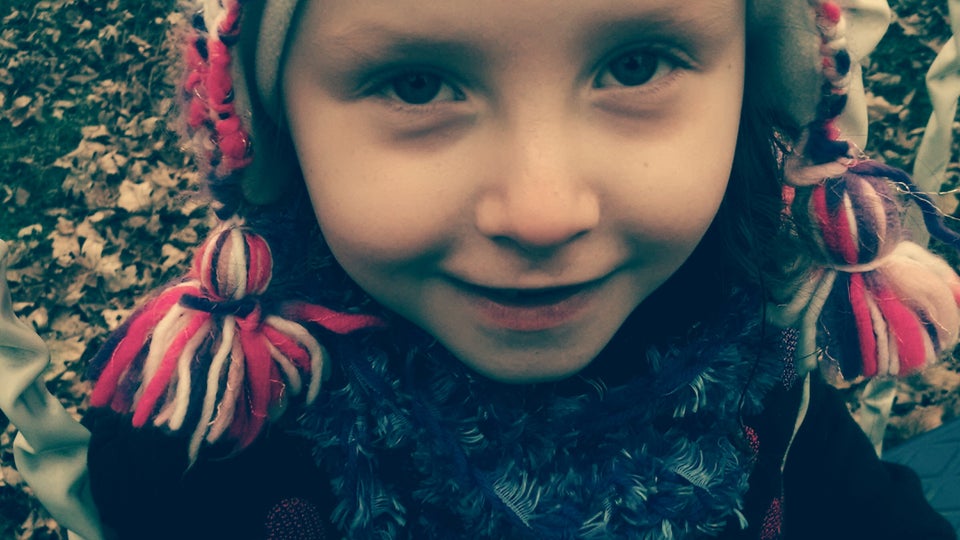 What Autism Means
Support HuffPost
A No-B.S. Guide To Life
Related
Popular in the Community