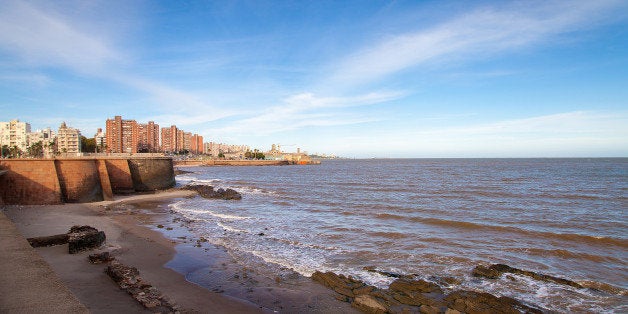 While Uruguay is a small country geographically, it offers a lot of diversity... colonial cities, sparkling beach towns and resorts, small country towns and the sophistication of Montevideo. And for all this, the cost of living is affordable. Generally, expats say they spend $2,000 to $4,000 a month, although most we spoke with on a recent visit own their own homes and aren't paying rent.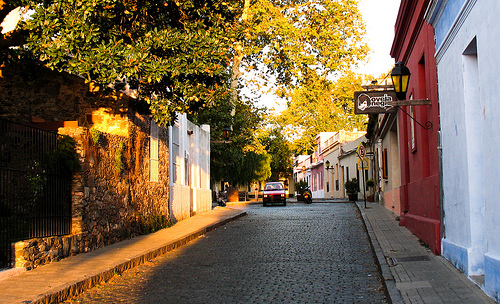 Photo Courtesy of InternationalLiving.com
Here are some things to know if you're considering Uruguay:
It's easy to get legal residency in Uruguay, although not always particularly fast.
Unlike most other countries, you get your resident's I.D. card (called a cédula) at the beginning of the process -- when you turn in all the paperwork -- rather than when you get final approval. So you have all the rights of a resident while you wait.
There are several different types of resident visas and each has different qualification requirements. If you decide to pursue a retiree visa, for instance, you'll need to prove you have enough income to support yourself. The process for any of these is done from within Uruguay, not at a consulate. So you enter the country first, and then apply after you've arrived in Uruguay.
You can import all of your household goods duty-free, before residency is granted -- by posting a bond, which is returned after you get final approval. This is a good option, as anything imported, including furniture and especially electronics, is expensive in Uruguay.
For this reason, one expat couple living in Montevideo told us they purchased everything in the States for the penthouse apartment they renovated overlooking the beach.
"The household goods shipping was a positive experience for us," they say. "We decided to do that because on a previous trip we had shopped around to look at the kind of furniture we wanted and prices were high enough that we decided if we bought everything already packed up, from IKEA, and shipped it to Uruguay, we would save in the long run."
Yes, foreigners can buy property in Uruguay. And taxes are reasonable.
There are no restrictions on foreign ownership in Uruguay. Property registries are well-organized, and histories are well-documented. Financing, though, may be difficult to come by as most transactions are in cash unless you find a developer who offers terms.
As for the "T-word," Uruguay is a fairly tax-friendly country, and you'll pay income tax only on any Uruguayan-sourced income you may have. Income you generate from abroad -- including work over the Internet that you do in Uruguay -- is not subject to income tax.
Like most every country on the planet, Uruguay has a sales tax -- a Value Added Tax. This tax is always referred to in Latin America by its Spanish acronym -- IVA -- and pronounced "EE vah." In Uruguay it runs between 14 percent and 22 percent.
This sales tax is always included in the marked price of an item... so you tend not to notice it as you would in the United States.
Property taxes and capital gains taxes are low. When you get ready to buy a property, ask your real estate agent or attorney about these.
Your pets are welcome in Uruguay, too, and there's no quarantine period when you arrive. You'll need to get your pets documents in order, though. If they're coming from the U.S., they'll need a health exam and a USDA-approved health certificate, conducted within 10 days of your departure for Uruguay.
You may not need a car if you live in Montevideo or a place easily accessible by public transportation -- which, by the way, is excellent and affordable in Uruguay. But you may want a car. While buying one in Uruguay is easy enough, be prepared to spend almost twice what you'd spend in the U.S. for the same vehicle. (Of course when you sell it, you'll also get twice as much.)
What about bank accounts and utilities?
Bank accounts can be easy or difficult to open, depending on the bank. The easiest bank to deal with, according to local expats, is the Uruguayan government bank, Banco de la República (BROU). You can even open an account here as a non-resident, with just your passport. This bank offers a good web interface, doesn't charge ATM fees, and you can conveniently arrange direct-debit of all your utility bills.
There are many other banks, of course, but be prepared to be asked for quite a bit more paperwork... or refused an account altogether if you are a U.S. citizen, thanks to stringent U.S. government reporting requirements.
Telephones normally come with the house or apartment, but if you need a new telephone service, that's easy to get in Uruguay. Cell phones are reliable and are everywhere. You can use a prepaid card or any number of plans... and you can get service from whichever company you choose. Internet service, too, is inexpensive and reliable.
Unless you're in a very remote area, cable TV is widely available, and the basic package is about $36 per month. For that, you'll get some English-language movies and TV shows like Law and Order or CSI. (Oh joy.)
Here's where Uruguay shines: health care.
When it comes to health care quality and costs, Uruguay really shines. Everyone here is entitled to quality medical care via the national healthcare system... and this includes foreign residents.
Private plans, of course, offer the extra services that the public system doesn't. There are many higher-end private hospital associations that offer different levels of plans. Quality is top notch and costs are reasonable. But what's included? Just about everything, say the expats who use these plans and hospitals. And we spoke with many who had various treatments and procedures from a hip replacement to open-heart surgery to chemotherapy.
Something to keep in mind is that once you reach age 60, your options for joining a private health plans will be fewer. Most plans require a physical, at any age, but many will accept pre-existing conditions. Even so, says a heath care facilitator we spoke with, don't worry if you're over 60 or have a pre-existing condition... in Uruguay, you'll find excellent affordable options.
Calling all HuffPost superfans!
Sign up for membership to become a founding member and help shape HuffPost's next chapter