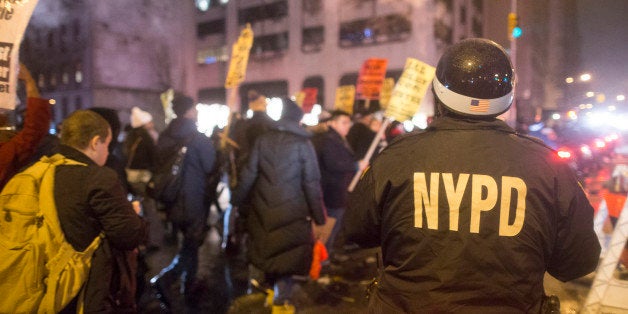 Only hours after two New York City police officers were executed in their patrol car on Saturday, the president of the largest police union rushed to the microphones to blame the killings on Mayor Bill de Blasio and those who demonstrated against excessive force by the police.
"There is blood on many hands, from those that incited violence under the guise of protest to try to tear down what police officers do every day," said Patrick Lynch, president of the Patrolmen's Benevolent Association. "That blood on the hands starts at the steps of City Hall, in the office of the mayor."
For many New Yorkers, this was a grotesque overreaction to the horrifying act of a single mentally ill gunman, an exploitation of a double murder to make a political point in a feud with the mayor. But it did not come as a shock to anyone familiar with the P.B.A.'s long history of bullying any critic of the police. Whether the issue is the department's relationship with minorities, its endless fight against internal corruption, or its excessive demands in contract negotiations, the police unions have attacked and often slandered every recent mayor, even those who prided themselves on being crime fighters.
Popular in the Community