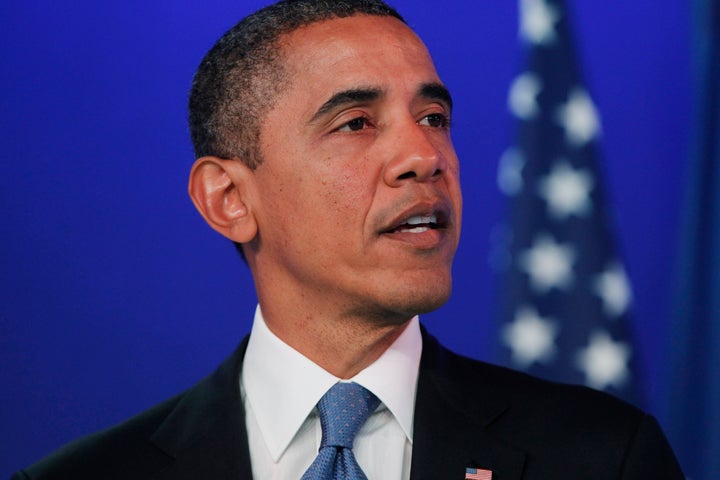 This is part one of a two-part interview. Part two can be found here.
Recently, I interviewed Paul Carttar, Director of the Social Innovation Fund--an initiative of the Corporation for National and Community Service (CNCS) intended to improve the lives of people in low-income communities. It does so by mobilizing public and private resources to grow promising, innovative community-based solutions that have evidence of compelling impact in three areas of priority need: economic opportunity, healthy futures, and youth development.
The Corporation for National and Community Service is a U.S. federal agency that engages more than 5 million Americans in service through its Senior Corps, AmeriCorps, and Learn and Serve America programs, and leads President Obama's national call to service initiative, United We Serve. For more information, visit NationalService.gov.
Rahim Kanani: What does the phrase "social innovation" mean for the Administration, and why should the United States sharpen its focus and attention on social innovators?
Paul Carttar: For the purposes of the Social Innovation Fund, social innovation refers to "the development and eventual scaling of promising and potentially transformative community-based approaches that solve critical problems."
This definition has several aspects that are important to emphasize:
Innovation is not about invention of new ideas. It is a relentless, on-going process of actually implementing and growing sustainable, practical actions that work.
These actions must yield demonstrable results and impact that are better than the status quo in ways that really matter to people.
We are aiming high and seeking solutions that have the potential to profoundly benefit large numbers of people in low-income communities.
We believe the best solutions are most likely to arise out of communities.
The reason the U.S. should actively support social innovators is that the community-based programs they develop often work where other more traditional government-led approaches have not. In community after community around the U.S., far-sighted, tenacious, and resourceful social entrepreneurs have devised and are operating programs that have demonstrated great success in improving lives. Finding and expanding these programs is a sensible way to attack problems of national scope.
Unfortunately, community solutions with sound evidence of impact rarely grow to reach their full potential. This is due, we believe, to factors that can be addressed. The primary explanation for this is that financial resources currently dedicated to solving social problems are not allocated based on an organization's real potential for impact. This, in turn, has discrete causes, such as a general lack of evidence about which interventions actually work and a lack of willingness or ability of many funders to develop and use evidence to drive decisions or to support larger-scale opportunities that require partnering with others.
In essence, the Social Innovation Fund was devised to address this situation. This is reflected in our mission: to mobilize public and private funding to grow innovative, community-based solutions that have evidence of compelling impact in three primary areas of need: economic opportunity, healthy futures, and youth development. It is also apparent in our design and operating model, which embody a catalytic role for the federal government, intended to leverage its distinctive capabilities to both create a high-impact grant program and drive broader change in the nonprofit sector.
While social innovation is certainly not a panacea, we strongly believe that this approach has the potential to benefit our country in two significant ways. First, it can make the best, most effective programs available to many more people in need. Second, as the social innovation dynamic plays out on a broader scale and as funding from all sources is reallocated toward the highest-impact organizations, we should begin to get more traction against the most challenging problems plaguing our society.
Rahim Kanani: What is the potential of social innovation in the U.S. over the next decade, and what role do you envision the Social Innovation Fund playing in that regard?
Paul Carttar:
Over the next decade, social innovation will continue to develop and spread as both a discipline and an applied approach. As it does, the benefits to our nation will be significant, with more people in need gaining access to the best programs and greater impact being generated from the overall investment we make in solving our social problems. The Social Innovation Fund and other federal government innovation initiatives have key roles to play, though their contributions won't happen overnight.
Of the new ideas that are being implemented in communities, many are being demonstrated to generate superior results;
The funding market is beginning to recognize this, so some of these solutions are being purposefully invested in for growth; and
Critical questions raised by these processes are receiving increased attention from researchers and policymakers.
However, there is another very significant development - the pro-active but measured entry of the federal government into this space. In the past three years, the Obama Administration and Congress have created several entities expressly designed to leverage the distinctive capabilities of the federal government to advance social innovation. These include the
, the
("i3") program in the Department of Education, the
in the Corporation for National and Community Service, and the new
in the Department of Labor. Other departments and agencies are working to develop similar programs.
These actions signify the commitment of the federal government - the largest single funder of social services - to embrace innovation as a strategy for solving significant social problems, in direct contrast to the more "expert-driven" approaches that have seemed to predominate in government and large-scale philanthropy in recent years. In some instances, the purpose is to increase the impact of federal spending programs themselves, while in others it is to utilize the federal government as a catalyst for driving changes in private and non-federal public programs. All, however, are focused on the fundamental aim of social innovation: to dramatically increase the impact of funds spent on social causes by identifying innovative community solutions that truly work and growing them to serve more people in need.
The Social Innovation Fund illustrates the distinctiveness and ambition of this approach. On one hand, it is a highly competitive grant program rigorously focused on investing limited amounts of federal money to increase the impact of selected nonprofit programs and organizations that have evidence of compelling results in three target areas: youth development, economic opportunity, and healthy futures. On the other, it is a vehicle for fostering larger-scale, more transformative changes to advance social innovation and increase impact in the broader nonprofit sector.
Fittingly, it does this utilizing a distinctive operational model that is itself innovative, combining several key features:
Reliance on existing grantmaking "intermediaries" with strong skills and track records of success to do the critical work of selecting, validating, and growing high-impact nonprofits - thereby strengthening nonprofit infrastructure rather than building redundant government functions;
Requirement that each federal dollar granted be matched 1:1 by the grantees and again by their subgrantees with money from private and other non-federal sources. This not only stretches taxpayer dollars but also creates a broader, more sustainable base of committed growth capital.
Emphasis on rigorous evaluations of program performance that yield evidence of what interventions actually work. This not only increases accountability for the achievement of outcomes but will also contribute to building a catalog of proven approaches that can be replicated across the country.
An explicit mandate to capture and share the practical knowledge and tools generated by intermediaries and high-impact nonprofits - thereby leveraging the grant portfolio to benefit other community organizations and foster widespread social innovation.
In summary, the role of the Social Innovation Fund in realizing the potential of social innovation in the coming decade is important and clear. It represents an opportunity to demonstrate that investing limited, targeted federal funds to grow promising community approaches - and leveraging those investments with thoughtful, strategic actions to drive broader sectoral change - can be an effective way to improve the lives of many more people in need and also greatly increase the social impact generated by the money we spend on social programs.
While these benefits would be valuable even during times of economic prosperity, they are critical now, when money is tight and needs are high. As these conditions persist, demands will grow for funders to be more judicious in allocating limited resources and for nonprofits to better document the actual impact they are generating for the money they receive. These forces amplify the importance of social innovation generally and the Social Innovation Fund in particular since they are, in essence, not about spending more money, but about spending money better to solve the social problems we face.
Despite my optimism about the potential value of social innovation, I would be remiss not to acknowledge two very real challenges we face in making this happen: time and money. The Social Innovation Fund has only just begun its work, as the first intermediaries were selected in July 2010 and their first grants to high-impact nonprofit organizations ("subgrantees") were made in Spring 2011. Fully implementing key changes will take a couple of years, while developing valid evidence of progress will take even longer.
Executing this program also requires resources. The Social Innovation Fund's annual budget for 2010 and 2011 has been $50 million, a substantial number to be sure, but small in comparison to the potential and need - and future funding is, like that for all federal programs, uncertain. Accordingly, all of us involved in the Social Innovation Fund feel a tremendous sense of urgency about implementing key actions and producing results so we can earn the support of Congress and the Administration for continuing our efforts to advance social innovation.
Rahim Kanani: How would you characterize the social innovation sector here in the United States?
Paul Carttar: The broad sector of social innovation is very vibrant and beginning to take shape as a defined arena of activity, analysis and study.
However, even if development of a sector is embryonic, the basic actions and dynamics that underlie social innovation are not at all new - in fact, they're what Americans have been doing throughout our history. It's in our DNA.
The result has been the largest, most robust social sector in the world, which includes some 1.4 million organizations of all sizes and types that engage in a vast array of activities aimed at solving every conceivable type of social challenge. Clearly, "invention" has not been our problem - but "innovation" as defined above certainly has been - that is, ensuring that the best solutions are able to grow to serve as many people as possible.
Remarkably, the past couple of decades have seen a dramatic increase in social innovation-related activity, which has generated momentum toward the definition of a distinct sector. This activity has several dimensions, beginning with the founding and growth of many truly innovative nonprofits - including iconic organizations such as
and
- that have achieved substantial scale. This phenomenon was supplemented and amplified by other noteworthy developments:
The creation of an entire class of nonprofit service intermediaries, including consulting firms and research organizations committed to using data to improve nonprofit performance;
The emergence of an alternative model of results-oriented nonprofit grantmaking called "venture philanthropy" practiced by both new start-ups and transformed private foundations;
The establishment of informational websites and other tools that provide data, documents, and ratings to assist private donors desiring to invest in high-impact nonprofits, and
The creation of ambitious academic programs like the Harvard Social Enterprise Initiative, Stanford's Center for Social Innovation, and Duke's Center for the Advancement of Social Entrepreneurship that not only espouse the core principles of social innovation but have also conspicuously embraced the "brand."
This increase in activity was not random - rather, it was the result of a fortuitous intersection between our long-standing tradition of community-based problem solving and some specific external factors conducive to innovation. These factors include the extraordinary economic growth and wealth creation the U.S. experienced in the 1990s, fueled by the dot-com boom; the active engagement in philanthropy of many relatively young individuals who earned their wealth through innovative, entrepreneurial ventures; and public frustration with the persistence of serious social problems and skepticism about the ability of government to solve them.
While the contours of a formal social innovation sector remain fluid, this overall arena remains very active and embraces a rich set of subjects that are being studied in earnest. Many of these offer promise of advancing our ability to develop and grow the impact of innovative community solutions, such as:
The process of generating of new ideas
Types of sustainable revenue models
The role of leadership in driving operations and growth
How to scale proven program models without diluting impact
The use of evidence and evaluation to drive continuous improvement as well as assess results, and
The structure and functioning of social capital markets.
When all is said and done, what is most important is not
how
the sector coalesces, exactly, but that the energy and effort it represents continue to develop and actually fuel increased effectiveness and impact.
Rahim Kanani is a writer, interviewer, advocate, strategist and entrepreneur for global social change. His articles, opinions, and interviews with global leaders can be found at www.rahimkanani.com. In addition, you can follow him on Facebook and Twitter.
This is part one of a two-part interview. Part two can be found here.
Interested in event coverage, or have an idea for an interesting interview on social change? Email rahim@rahimkanani.com.
Related
Popular in the Community