While the couple currently enjoys a post-presidency vacation, the rest of the nation (and perhaps, the world) eagerly awaits any sign of communication from the two of them.
"Happy Valentine's Day, @michelleobama!" He wrote. "Almost 28 years with you, but it always feels new."
Michelle answered shortly after with a sweet tweet of her own, reflecting on their island time.
"Happy Valentine's Day to the love of my life and favorite island mate, @BarackObama," she wrote, with an accompanying photo of the pair's feet in the sand.
Followers loved the tweets and spoke about how much they missed the gorgeous couple:
The messages also sparked a little nervousness that the couple was having a little too much fun on vacation (and not coming back any time soon):
Until Barack and Michelle decide it's time to come home and save the world, we'll be staring at these photos of their best moments together: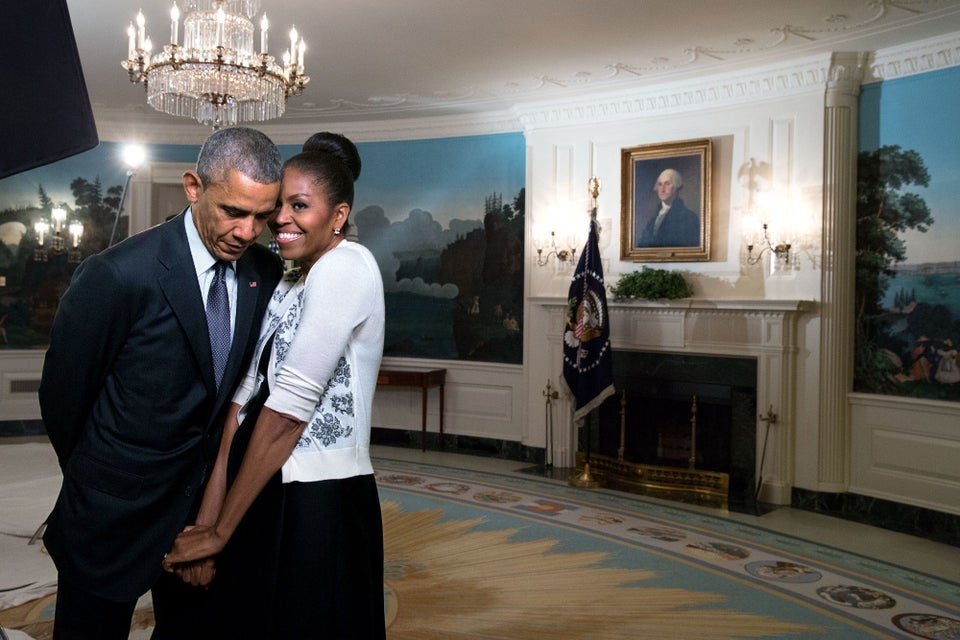 Barack and Michelle Obama's Sweetest Moments