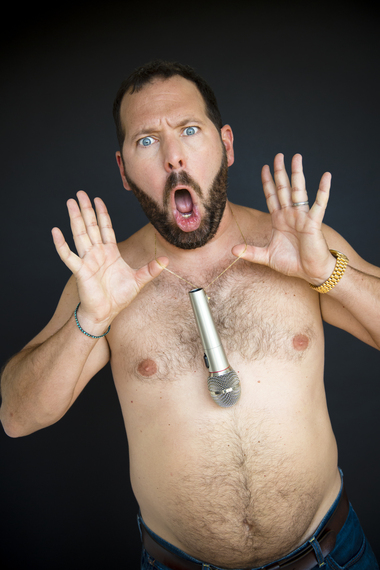 Funny or Die presents the 4th annual Oddball Comedy and Curiosity Festival starting September 2. The lineup of more than 35 comedians includes Tracy Morgan, John Oliver, Hannibal Burress, Jay Pharoah of SNL fame, and Ali Wong. Jeff Ross, a Comedy Central Roast veteran, is the master of ceremonies. The 13 stop Live Nation tour includes such a vast array of comedians that those attending the show are guaranteed to laugh at one or more of the acts unless they are completely devoid of a sense of humor. It ranges from Brian Regan, who eschews profanity and off-color humor, to Gabriel "Fluffy" Iglesias, who makes jokes about obesity and Mexican-American culture to Alice Wetterlund, the star of HBO's Silicon Valley who shot to fame making a parody commercial for a cure for diarrhea titled "Culture Culture Probiotics".
Two of the comedians, Kyle Dunnigan and Tom Segura, previewed their act. Fans of Comedy Central's "Inside Amy Schumer" are already in love with Kyle Dunnigan. He's the Emmy winning writer of one of the most humorous segments ever aired on the show, a musical number titled "Girl, You Don't Need Makeup?" He's also the "Trainwreck" star's go to person when she is sad, which she revealed during a book tour stop in Philadelphia this month.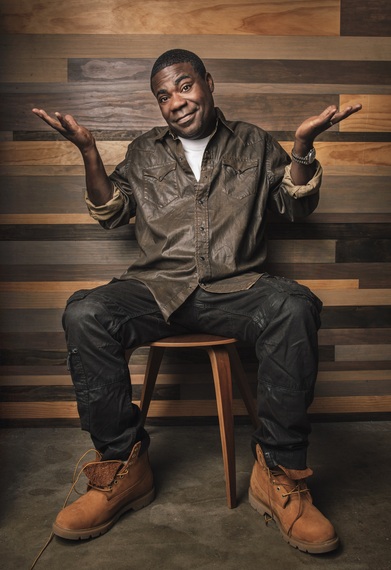 Dunnigan's "Oddball" act will feature him playing music, doing some of his infamous impressions such as Caitlyn Jenner, and telling personal stories. His impression of Republican presidential nominee Donald Trump is so legendary that he has been asked to perform it on the Howard Stern radio show. The comedian, who credits a piano with missing keys from his childhood for honing his talent, offered some tips for doing a good impression- "I think it is an ear thing. If you have an ear for it, you can do it. If you don't, you can't. I hear the pitch of where they talk. People usually talk in a few notes. If they say word a particular way or say something that strikes me as unusual, I pick up on it. For example, Caitlyn says her S like sha. She says yeah a lot." He then proceeded to imitate her with such accuracy that I am not sure Kim Kardashian could tell the difference.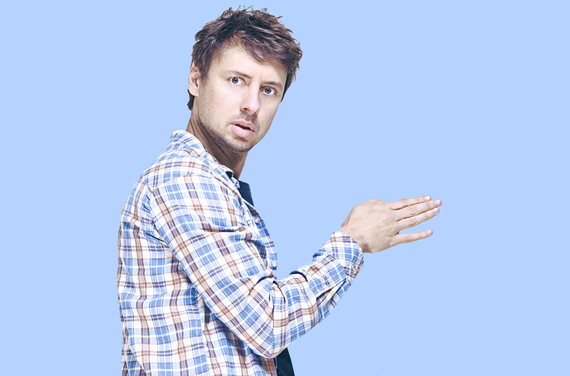 The day of our interview happened to coincide with the height of controversy over fellow "Inside Amy Schumer" writer Kurt Metzger's comments about rape. While conceding the inartful wording of his colleague's words, he worried that some of the blowback was political correctness gone amok. Despite being BFF's with Schumer, Dunnigan says he is not a feminist but an "equal opportunist" He said, "Political correctness is stifling comedy a bit. There's real punishment if people don't like your opinion. I understand the way Kurt worded things wasn't sensitive, but he had a point in there persecuting someone without trying to hear his side. The package that it was in was too prickly."
While Dunnigan is the comedy set's lothario having dated both Sarah Silverman and Amy Schumer, Tom Segura is married with a new born baby and works with his wife, fellow comedian Christina Pazsitsky. They host a top rated podcast, "Your Mom's House," together where nothing including marital sex is off limits. Comedy fans might know him from his Netflix specials, "Completely Normal" and "Mostly Stories". Segura is planning to regale Oddballers, those that attend the Oddball Festival, with wry observations on life including the arrival of baby Ellis.
Segura's previous claim to fame might be he was brave enough to joke on "Conan" about meeting Mike Tyson on a plane and still claim Mike Tyson as a fan. Now he will be able to take credit if another "Rush Hour" movie is made. He explains, "I have flown next to a lot of black celebrities. Chris Tucker, out of nowhere, without saying hello, imagine no hello, asked me should I do another "Rush Hour"? That's a crazy question to start a conversation with. I go I don't know. Tucker then explained he was in Beijing last week and saw Jackie Chan walking down the street. Jackie said what are you doing here? Tucker responded I am here to see you. I said to him that sounds like the next "Rush Hour" to me. Chris said I think you are right. So if they make one, I think I should get a credit."
If you want to laugh, here are the dates for the Oddball Comedy and Curiosity Festival.
Sep. 2 Chicago, IL Hollywood Casino Amphitheater
Sep. 3 Detroit, MI DTE Energy Amphitheatre
Sep. 4 Toronto, ON Molson Canadian Amphitheatre
Sep. 8 Holmdel, NJ PMC Bank Arts Center
Sep. 9 Mansfield, MA Xfinity Center
Sep. 10 Wantagh, NY Nikon at Jones Beach Theater
Sep. 11 Camden, NJ BB&T Pavilion
Sep. 22 Houston, TX Cynthia Woods Mitchell Pavilion
Sep. 23 Dallas, TX Gexa Energy Pavilion
Sep. 24 Austin, TX Austin360 Amphitheater
Sep. 30 Mountain View, CA Shoreline Amphitheatre
Oct. 1 Irvine, CA Irvine Meadows Amphitheater
Oct. 2 Phoenix, AZ Ak-Chin Pavilion
REAL LIFE. REAL NEWS. REAL VOICES.
Help us tell more of the stories that matter from voices that too often remain unheard.