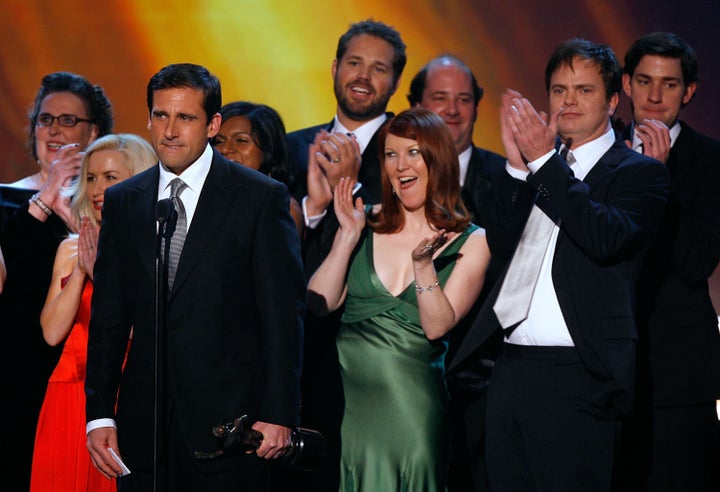 We still don't know who will replace Michael Scott at Dunder Mifflin, but now, we do know the names of the candidates.
The series will compensate for the loss of Steve Carell with a star-studded season seven ending; Ricky Gervais and Will Arnett were announced as guest stars in March, while earlier this month, Ray Romano, James Spader and Catherine Tate were revealed to be joining the show, too. Will Ferrell will already be there; he's joining the show for the final four episodes as D'Angelo Vickers, the temporary boss.
Show star/writer Mindy Kaling let fans in on some fun details about the show's season finale via Twitter on Tuesday, revealing the names of their characters.
"William Arnett plays 'Fred Henry', Raymond Romano plays 'Merv Bronte', and James Spader plays 'Robert California'. These are real, guys," she tweeted. Kaling then added, "Catherine 'The Great' Tate is Nellie Bertrum. (Again, real.)"
As silly as the names are, the process of creating them was just as fun, she said.
"Naming new characters is one of the most fun times in a writers room, as @KenTremendous can attest. Takes a tiny, silly part of the brain!" Kaling wrote, referring to Michael Schur, a former writer for the series and co-creator of "Parks and Recreation."
REAL LIFE. REAL NEWS. REAL VOICES.
Help us tell more of the stories that matter from voices that too often remain unheard.