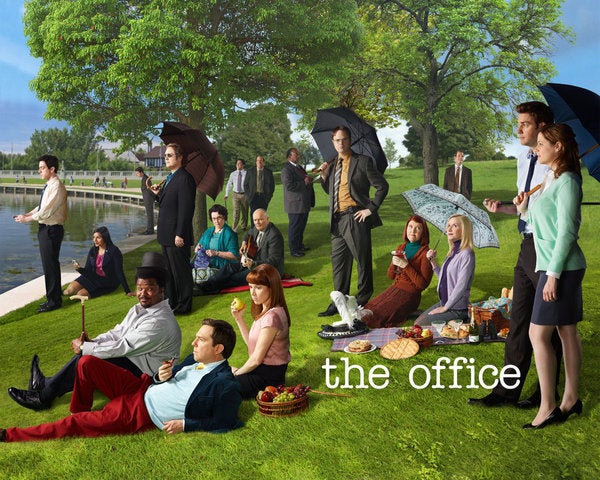 James Spader is leaving "The Office." Season 8 will be his first and last season on the NBC comedy.
"James came to 'The Office' to play a role that was two scenes long in the Season 7 finale," 'Office' executive producer Paul Lieberstein said in a statement. "He instantly brought so much life and intrigue to the part that those two scenes became a season."
According to Variety, Spader asked to be released from his contract. The "Boston Legal" veteran first appeared as one of the potential new branch managers in Season 7 before joining the cast during Season 8. His character, Robert California, was selected to replace Steve Carell's Michael Scott as branch manager of Dunder Mifflin Sabre. After convincing his superiors he was destined for better things, the character became the CEO of the printer/paper company.
"James always wanted this to be a one year arc, and he now leaves us having created one of the most enigmatic and dynamic characters in television," Lieberstein said. "He's been a great friend to me and the show, helping us successfully transition into the post-Michael Scott years, and I'm grateful for that. I'm already looking for ways to work with him again."
Variety reports Spader's contract was for a minimum of 15 episodes, with an option to add more. Spader's character replaced the former Sabre CEO, Jo Bennett, played by "Harry's Law" star Kathy Bates.
There could be a lot of changes with the cast of "The Office." It's also been reported that Mindy Kaling is heading to a Fox half-hour comedy, which she'd write and star in as an OB/GYN. And Rainn Wilson may be getting a spinoff for his character Dwight Schrute. "Spinoffs are awesome. We are talking about a Dwight spinoff," Wilson said in January. "It could be really cool 'cause it would be on his farm, which would be a bed and breakfast, and have a crazy menagerie of characters ... It would be even more far out and weird than 'The Office.' So we're talking about it. It's a good idea. We're mulling it over."
Popular in the Community