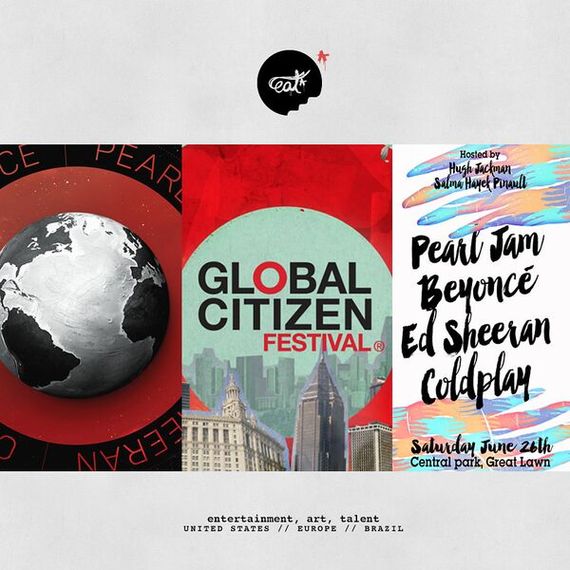 Branding and graphic design studio eat has thoughtfully curated the official branded artwork for Global Citizen Festival 2015 taking place in New York City's Central Park on Saturday, September 26th. The festival is a critical lever, through music, partnerships and citizen participation, for achieving policy and financial commitments that will shape the success of the Global Goals over the next 15 years. It's the ultimate worldwide initiative in the movement to end poverty in 2030 and is hosted by Stephen Colbert and Selma Hayek Pinault, with performances by headlining acts Ed Sheeran, Coldplay, Pearl Jam and Beyoncé, with other talented musical acts hitting the stage.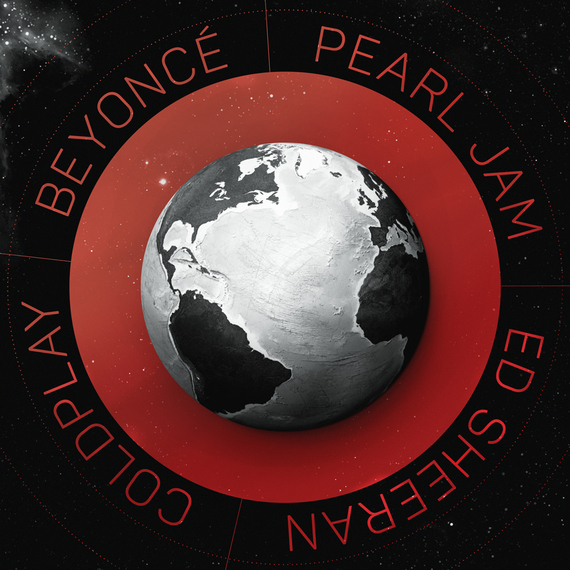 With Global Citizen Festival's goals in mind, the experience through eat's artwork captures human connectivity and teamwork. The team underwent analytical study and research, allowed time and creative freedom amongst one another, then worked closely to pick and polish the final version: billboards plastered all over Manhattan, with extensive digital versions of the artwork promoted across media platforms. "When we got approached to design their campaign, we decided that instead of working on one piece, we would invite three of our artists to design their vision of the project. We were then able to deliver six different artworks inspired by the possibility to generate multiple interpretations of one unique cause. Each artist had its own take on a message that was so open and yet so powerful: changing the world," states Renata Amaral, founder of eat. "Throughout the entire process, our team represented the idea of multitude; multiple places, multiple people and multiple intentions that work together aim to achieve a greater goal," she adds.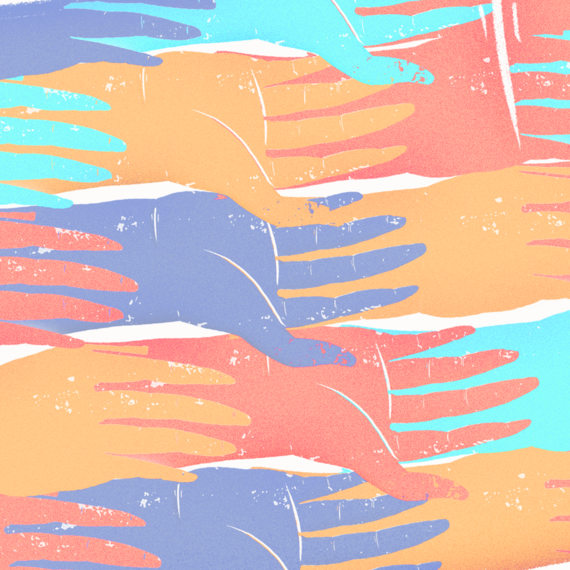 eat's curatorial effort in Global Citizen Festival's branding has already reached a massive global audience and sits alongside official partners such as Google, iHeartRADIO, YouTube, MSNBC, Tidal, Milk, The Huffington Post (oh hayyyy!) and many others. "A lot of our clients aren't from LA, so meeting them in person is always something we look forward to. Someone that is thinking about and fighting for ending extreme poverty in the world by 2030 really deserves all of our attention. We feel very honored and inspired to be one of the creative partners of such an amazing project," Amaral continues. To further support Global Citizen, the eat team is headed to NYC to attend the festival this year.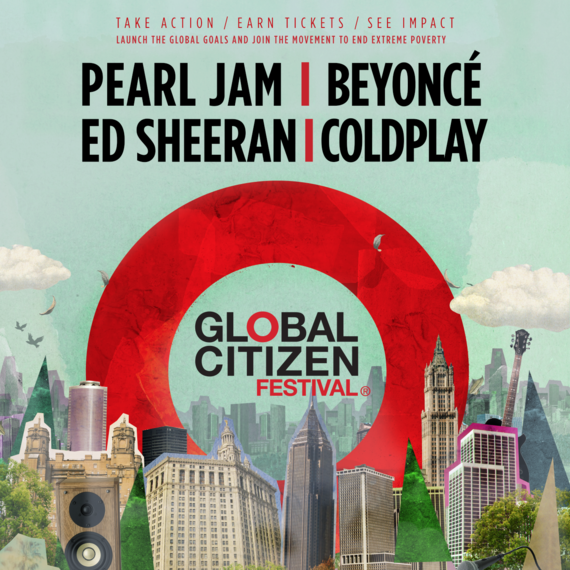 The eat team's ability to pinpoint Global Citizen's ethos--harnessing creativity to unite the global village in enacting meaningful change--is what the studio strives for, both as a brand and as human beings. And it shows; hitting its 5 year mark as a branding studio that tells stories through visual experience and well-thought out graphic design, eat's work grows start-ups and transforms the way global brands are seen. The studio develops impressive decks, unusual websites, brands, web apps, produce videos and create art offline. With offices in LA, Paris and the south of Brazil, current clients include PewDiePie, Tidal, Red Bull, Maker Studios, Hyper House, Hello Society, Samsung, Tumblr, amongst many others. They say that their clients become friends, and we believe them.
To view more artwork from the official Global Citizen Festival gallery, click here, and to see what Global Citizen says about working with eat, click here. Follow eat @weareeat.
Calling all HuffPost superfans!
Sign up for membership to become a founding member and help shape HuffPost's next chapter