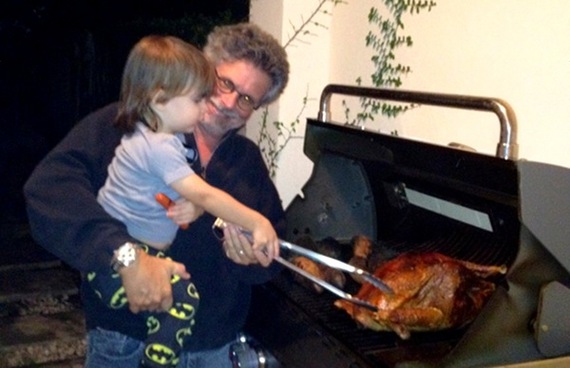 Thanksgiving is the most distinctly American holiday of the year. (Most countries have their versions of Independence Day, but not a nationally sanctioned holiday dedicated to giving thanks.)
So did you ever wonder how the centerpiece of the Thanksgiving feast came to be a bird named for a Muslim country in the Near East?
Turkey was native to the Americas (hunted in the wild by Massachusetts Native American tribes and domesticated by the Aztecs). But when it came to marketing this New World food in Europe, the 17th century explorers and merchants named it for what had been a source of luxury goods and exotic foods for centuries: Turkey. Istanbul had the cachet of a global food market the way Paris or New York does today.
Other countries in Europe responded with a similar marketing strategy. The French called the bird dinde (literally "from India"), while the Dutch still call it kalkoeri—a corruption of Calcutta, India.
And yet, it's appropriate we eat turkey on Thanksgiving. This is our most ecumenical holiday and it never imposes ethnic, religious, or political boundaries. Everyone is invited to celebrate in his own way. And everyone does.
Which brings me to the
, which takes ecumenical to the next level.
Does your holiday feast break down international boundaries? Post details and photos on the BBQ Board.
Wishing everyone a happy, healthy, delectable Thanksgiving!
If you need more ideas for your holiday spread, try these alternative ways to making a traditional turkey:
READ THESE BOOKS BY STEVEN RAICHLEN: