Look down. Back up. Where are you?
Seven years ago, Isaiah Mustafa would have answered that question with, "Bartending, mostly." Like many of his bartending coworkers, Mustafa was also a self-described "struggling" actor. Then, a life-changing audition came along in 2009.
When Old Spice began its search for an actor to hawk its body wash in its now-famous "The Man Your Man Could Smell Like" commercials, Mustafa says the role wasn't initially on his radar. As he tells "Oprah: Where Are They Now ― Extra," however, his bartender/actor coworkers were instantly interested.
"Everybody came in and they said, 'Hey, are you going out for the Old Spice commercial?'" Mustafa says. "I didn't know what they were talking about."
They couldn't stop talking about this "crazy" commercial with its unusual speech patterns, amusing monologue and outlandish concept. "I kept hearing this," Mustafa says. "A couple days go by and I get this call for the Old Spice commercials. So, I go in to read it."
At first, Mustafa says his audition didn't seem like it was anything special.
"The guy, Bobby, tells me … 'Can you do it more like a magician?'" he recalls. "I did it as best I could and kind of forgot about it and went to work the next day."
But the folks at Old Spice didn't forget about him. Mustafa received a callback for the part, as did dozens of other actors. That's when Mustafa instinctively did something during his read that set him apart from the group.
"I go in there and they asked me if I could ride bareback," Mustafa says with a sly smile. "Jokingly, [in the Old Spice Man voice] I was like, 'I just did.'"
Everyone started laughing, and Mustafa seemed to all but transform into Old Spice Man. "I get into this cadence of the commercial," he says. "Before I knew it, I was in there for, like, an hour."
Afterwards, Mustafa felt great about his chances of landing the role. But the wait to hear back felt endless.
"A couple of days go by ― nothing," he says. "Christmas Eve comes around, I get a text and it says, 'Hey, you're still in the running.' I'm like, 'Great, I've got to wait through Christmas and Christmas Eve to see if I've got this job."
The wait was worth it, of course. When Mustafa heard he got the part, he was thrilled, relieved and only had one thing on his mind.
"Bills will be paid for the next month! ... That's all I was thinking about," he laughs.
Mustafa's full interview airs on "Oprah: Where Are They Now?" this fall.
Another career-changing moment: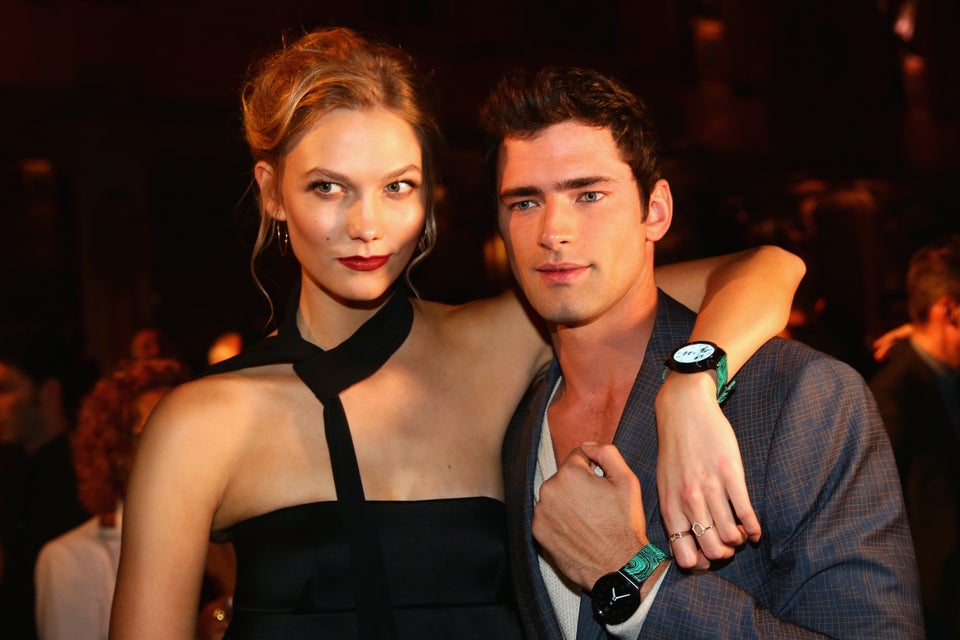 The Highest Paid Male Models 2016
Popular in the Community