Recently I heard a story on the radio saying that the music that is most important to you, that will stick with you for the rest of your life, is the music you were listening to from the ages of 10 to 16.
I guess during this time frame your brain is hard wired to put the music and the memories together. Long story short, whatever was on the radio for you during this time of your life is the music that will fill you up with sticky sweet nostalgia.
For me my music touchstones run from around 1981 to 1987. This means I can hear "Hang Fire" by The Rolling Stones and see myself dancing like a fool singing all the words by myself at the middle school dance -- good times.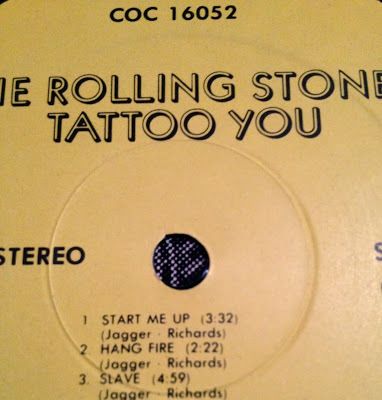 I can hear "Wake Me Up Before You Go-Go" by Wham! and see myself in my pale pink bedroom staring at a poster I had on my wall, willing a fingerless-glove-wearing George Michael to become my future husband.
I also had failed attempts at willing Michael Stipe, Joe Elliott, Mick Jagger and Morrissey to marry me while staring at magazines, posters and at endless hours of MTV.
Music has always been a huge part of my life and hearing this little factoid made perfect sense to me.
When "Centerfold" comes on the radio I see the video frame by frame in my head along with the song. I can do the same for "Rio," "Goody Two Shoes," "Start Me Up," "Video Killed the Radio Star," "Stand" and countless others.
I can't remember what I had for lunch or how much my sons weighed when they were born, but I've pretty much got this stuff nailed down.
I write for an '80s website, obsess over my '80s movies (especially anything involving John Hughes) and listen to a variety of '80s stations on Pandora and in the car. I guess I now listen to "the oldies," which is great.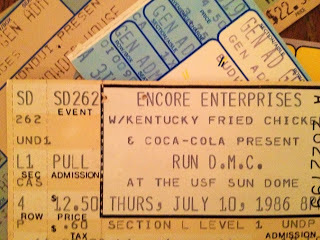 As a kid I remember my father listening to his Motown/doo-wop stations while I sat in the backseat of the car and thinking UGH, YEESCH, WHY?!?! as any pre-teen/teenager would do.
I smiled the other day in my car realizing that I now do the same to my two boys, ages 5 and 8.
While driving to school at 7:50 a.m., my 5-year-old stated, "I like this song, Mommy. I like how he says warm my heart -- that's good."
"Hold Me Now" by The Thompson Twins was on the radio and I have to say it brought a tear to my eye -- holy crap that song is lovely and dramatic in a new wave '80s kind of way and I LOVE IT and I LOVED that my son Sam was commenting on the lyrics.
I started explaining how there were actually three people in the group, even though they called themselves The Thompson Twins, how they have other songs I think they'd like and a video for a song called "Lies" where their giant heads are coming at you, when I realized I'd lost him, he didn't care, the moment was over and he was back to the wonders of his cereal bar and how it was library day today.
My 8-year-old enjoys when "I Can't Drive 55" comes on which I gotta say isn't my cup of tea, but again it makes me happy that a song by Sammy Hagar is in his music repertoire.
I know they're not at those all-important ages yet, the 10-to-16 bracket, but is it ever too early to put what I consider good music into their little brains? I think not. I figure the longer I can keep them into Taylor Dayne and away from Taylor Swift, the better.
So I'm pretty sure I'm doing exactly what my dad was doing by forcing the doo-wop on me.
As a "grown-up" I now have a huge appreciation for Sam Cooke, Smokey Robinson and Little Anthony and the Imperials.

So see? It works.

Just wait until age 10 -- it's going to be a non-stop Duran Duran/Erasure/New Order/Rolling Stones/INXS/Thompson Twins dance party.

"Hold Me Now" by The Thompson Twins made an impact on Lori's 5-year-old, Sam. He drew a picture of the song which was the inspiration for their website, Drawn to the 80s, where he illustrates the hits of the decade. A version of this post originally appeared on Lori's blog, Once Upon a Product.