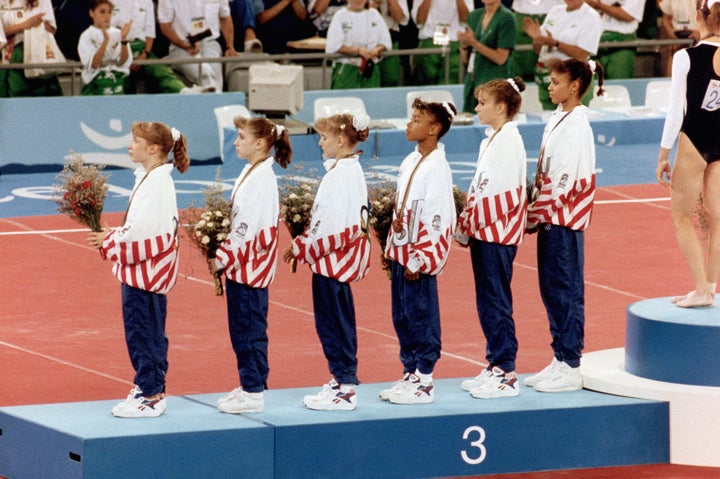 Let's be honest: while beach volleyball, soccer, basketball and dressage are fun, we all watch the Summer Olympics for the gymnastics. From the nail-biting beam routines and the gravity-defying uneven bars to the dizzying floor exercises, women's gymnastics is the most enthralling, exhilarating sport in the entire the Olympics.*
But in addition to death-defying flips, unbelievable flexibility and unexpected strength, Olympian gymnasts have something else to offer: scrunchies. The hair accessory, anathema in any other context, is a mainstay of gymnastics, functioning as both an efficient hair-securing tool and an adorable reminder of how fun the sport is (and how young these girls are).
*According to this author, at least -- and she used to do gymnastics as a kid.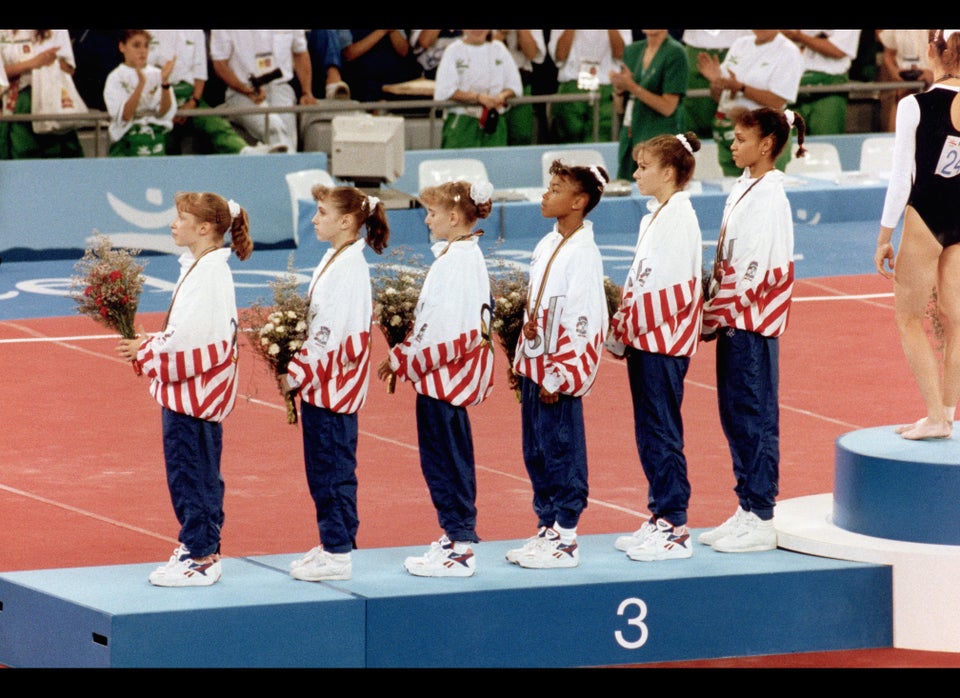 CORRECTION: Slide 11 previously misidentified Carly Patterson as Shawn Johnson. We regret the error.