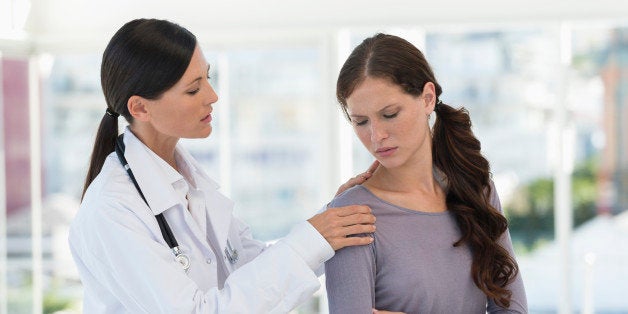 Cancer care in the United States and around the globe is in crisis. In 2014, the American Society for Clinical Oncology reported that while the demand for cancer care services has doubled, the number of practicing oncologists is likely to increase by only 28 percent in the next decade. The report concludes that nearly 450,000 new cancer patients in the United States are going to face serious obstacles in getting the life-saving care they need.
This is all the more problematic when you take into account the growing aging population that will significantly increase the number of individuals diagnosed and treated for cancer in the coming decades. Modern treatments are able to prolong survival for many patients, making cancer a chronic illness that will need to be managed by all health care professionals, not just those who work in oncology settings.
In Israel, where I teach and work, the oncology crisis has already hit hard. In 2010, the ratio for the newly-diagnosed was 180 oncologists for nearly 25,000 cancer patients. This figure does not include thousands of people who are being treated for cancer, or coming in for follow-up or palliative care treatment. The workload for oncologists is intense and often leads to burnout, high turnover, and exhaustion in cancer care providers.
Given the urgent the need to recruit medical students to this profession, my colleagues and I examined whether a preclinical oncology course would affect student decisions to consider oncology as their specialty in the future. In a paper published this month in Academic Medicine, we report our results: Medical students who are exposed early in their medical education to the psychosocial issues associated with cancer are more likely to consider specializing in oncology and are more empathic towards cancer patients than they were before taking the course.
The study took place in 2013 when our research team implemented a one-week introductory preclinical oncology course for second-year medical students at Ben-Gurion University of the Negev. The unique course presents a holistic approach to caring for cancer patients that goes beyond the biological aspects of the disease. During the course, students interview cancer patients, attend lectures by oncologists and psychologists, and visit facilities where patients receive treatments and support.
Of the 77 students who completed the pre- and post-course survey, more reported being concerned about ethical issues, being emotionally stirred by the course, being comfortable speaking with a cancer patient about death and dying, and being comfortable with the issue of "how to live with cancer" than before the course. In addition, more students reported a fear of causing a cancer patient suffering because of a treatment, yet viewed cancer optimistically. Finally, and most importantly, more students considered specializing in oncology after taking the course.
Our findings have important implications for the oncology crisis. First, research provides evidence that exposing students early in their medical training to the psychological and emotional complexities of cancer can increase the likelihood that they will consider oncology as a specialty in their future. This might be one effective way to counteract the predicted shortage of cancer care doctors in the near future in the United States.
Second, the students' reports of increased empathy toward cancer patients despite the trepidation about causing them suffering is promising. Our findings on the students' abilities to communicate more easily with patients about death and dying, and developing a heightened sensitivity towards causing unnecessary pain in cancer patients reinforces the need for medical schools to include this type of curriculum in their preclinical studies. Such courses may be one way to counteract the well-documented phenomenon of the decrease in empathy among medical students as they advance in their training. As one of our students concluded, "I won't forget my humanity or the humanity of my patients."
As an aging population learns to live with cancer, it is hopeful that even the students who do not choose to become oncologists will be more sensitive to the needs of these people. It is therefore imperative that future physicians be trained to help their patients and their caregivers cope with cancer and its side effects. Although only a sub-set of the population of medical students will choose cancer as their specialty, it is essential that all medical students have a basic understanding of the biological, social, and psychological issues surrounding cancer and its treatment. Preclinical oncology education is one promising way to make sure that all physicians develop these skills.