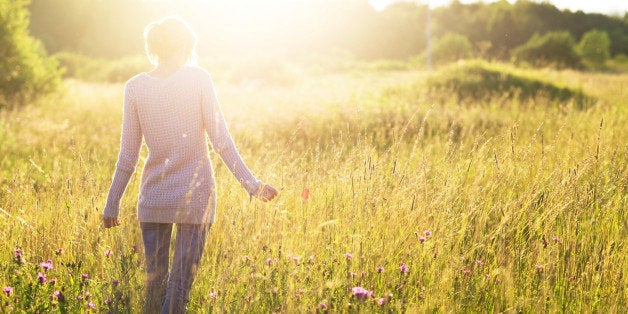 As a human, it is natural to yearn for a sense of success. It is normal to want to contribute our gifts in a beneficial way. It is healthy to seek accomplishment.
Many of us are united by desires for financial abundance that comes from sharing our gifts, praying for lasting and loving partnerships as well as a healthy sense of self.
The longings in our hearts unite us, however, as a personal and executive coach who specializes in Authentic Leadership and Personal Mastery, I've found there is a common denominator between those who actually create these experiences in their lives that reflect genuine success and those who simply dream about it.
It is the cultivated character strength of Integrity. Integrity means wholeness.
It means walking our walk, talking our talk and cleaning up our own backyards.
It means lining up our daily interactions with the person we know to be on the inside.
We actually birth a new self when we cultivate Integrity. It is less of a recreation of a new self image and more of an emergence of who we truly are -- beyond the masks we wear and stories we tell ourselves.
When new clients come to me, seeking assistance with bringing a big dream alive -- I like to ask them what kind of leader they want to be -- what will give them credibility far beyond any degrees that may have been completed.
Some say they stand behind their testimonials. Some look for snazzy client lists. Somes just want to get rich and be powerful.
Some are just so fixated on the outer achievements that it becomes obvious that they think that by managing their outer world, they will finally feel at peace inside.
This almost never, ever works.
They forget that the very substance of their being is what determines success.
I know what I look for myself - I look at someone's life The holistic picture. The ripples they leave as they move through their life.
I know for me, my life is my canvas. It's where I practice cultivating this character strength of Integrity..
If you had a hidden camera -- peering behind the scenes into my life, here's what you'd find: a very sincere and forgiving heart who sometimes hides behind self-protection, but always finds her way back to love.
A perfectly imperfect personality named Gabriella who struggles to remember her True Self at times, yet is also actively awake.
You'd see a woman grateful for her healthy body and soft belly, with a heart of gold that hides from hurt at times, yet trusts that love can heal anything.
What would I see if we peered into your life? Are you living with Integrity and walking your talk? It's easy to say that you're grateful, forgiving, and sincere, but does this reflect in your last disagreement? Did you gossip today? Were you on time to your scheduled appointments this week? Did you honor your word and follow through on what you said you would do -- including with yourself?
Living a life with Integrity does not mean living a perfect life where you never make mistakes or say something that is hurtful. Sometimes living in Integrity means we apologize if our personality messed something up,we learn from it and move on.
We ask ourselves, how can I love more? How can I bring more of me, the real me, to my world? How can I be open to possibility instead of staying fixed in a limiting way of thinking that closes off possibility? How can I take myself less seriously, more lightly?

Living a life with Integrity means accepting our flaws and growing from them.
Your life is your canvas, and the measure of true success. By building a solid foundation by cultivating the character strength of Integrity, it demonstrates that we can be trusted with more. This is where riches come in, happiness flows freely and love abounds.
A big focus of my coaching is walking people through the process of developing greater Authentic Leadership and Personal Mastery in their own lives in such a way that actually brings these big dreams alive -- once and for all.
Email me if you'd like to learn more about what this could mean for you, and join my Facebook Group for a safe place full of love and perfect imperfection.
REAL LIFE. REAL NEWS. REAL VOICES.
Help us tell more of the stories that matter from voices that too often remain unheard.