After Mary-Kate Olsen made waves for wearing a very unconventional bridesmaid dress earlier this week, her twin Ashley decided to create some headlines of her own. And she did just that wearing something you'd never expect to see her wear.
On Wednesday, Olsen stepped out in a white shirt and oversize black jacket with a pair of hot pink, wide-legged corduroy pants. We never saw this burst of color coming: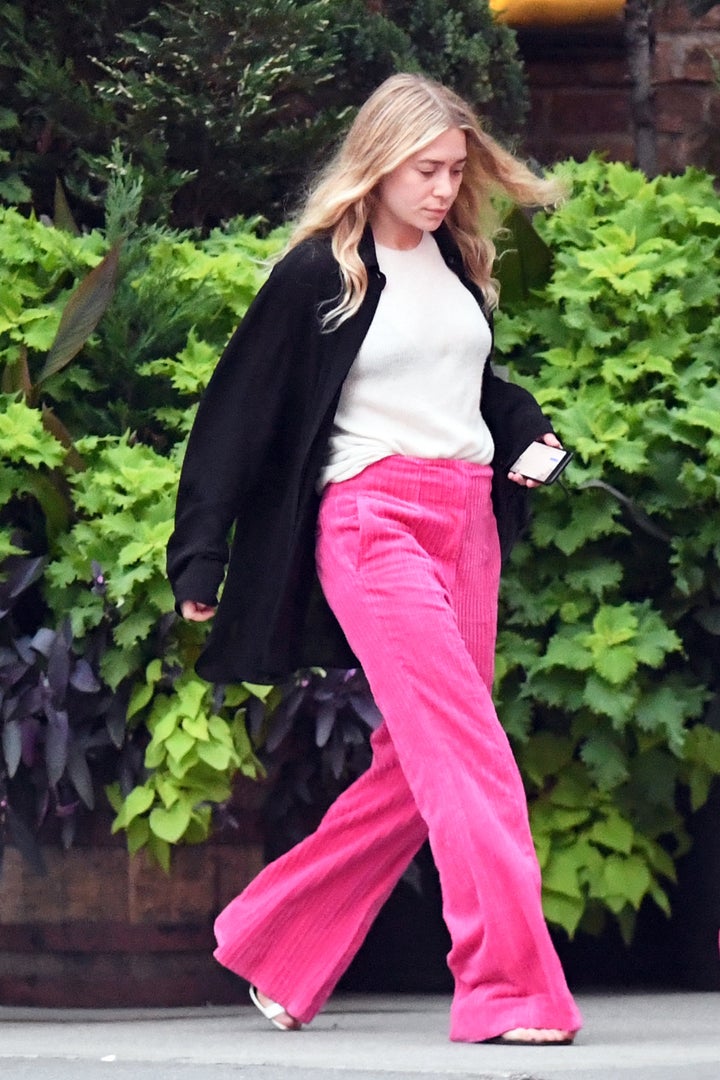 It's a definite departure from the bridesmaid dresses she and Mary-Kate wore to a friend's wedding this past weekend:
And the twins' eccentric, monochromatic style: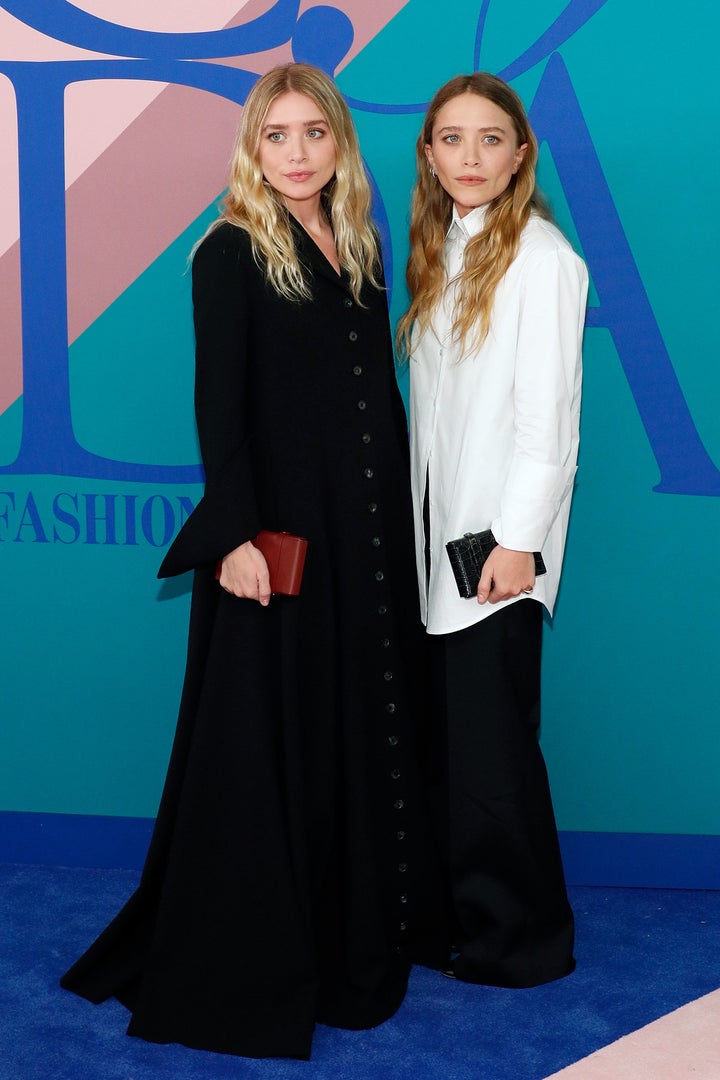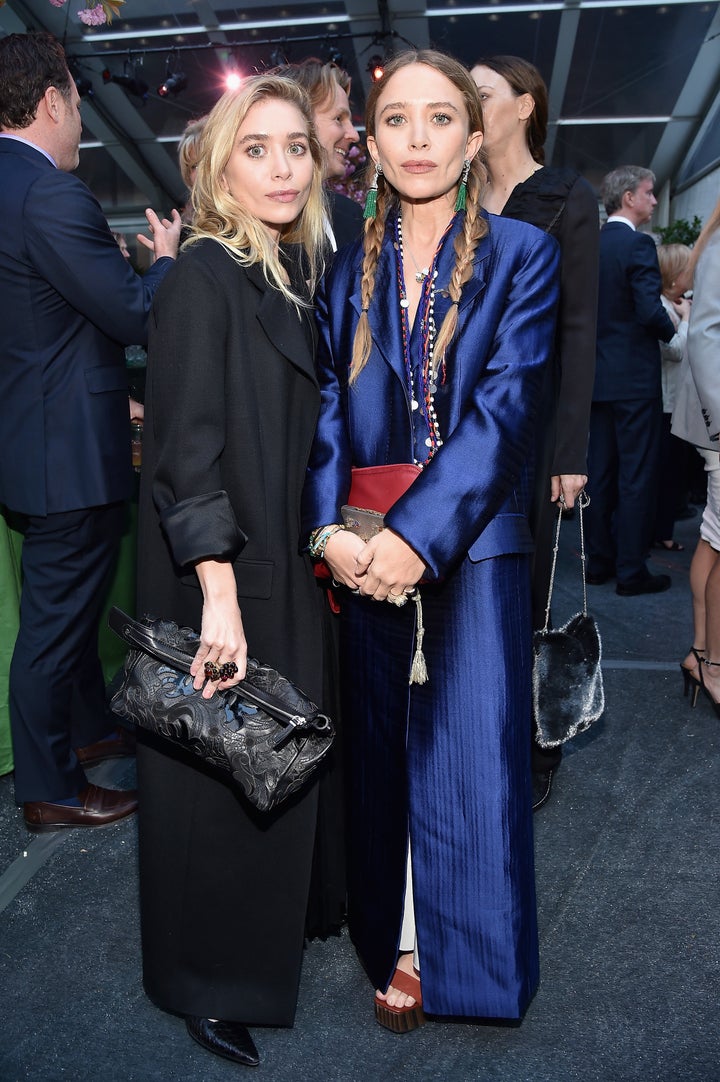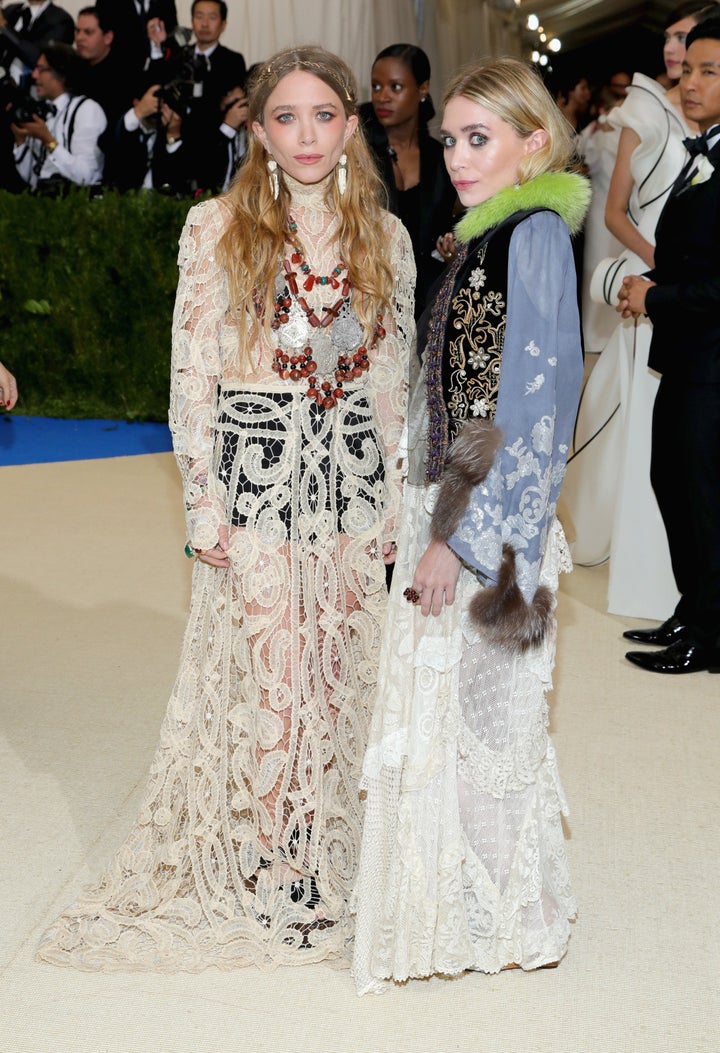 We can't wait to see what they wear next.