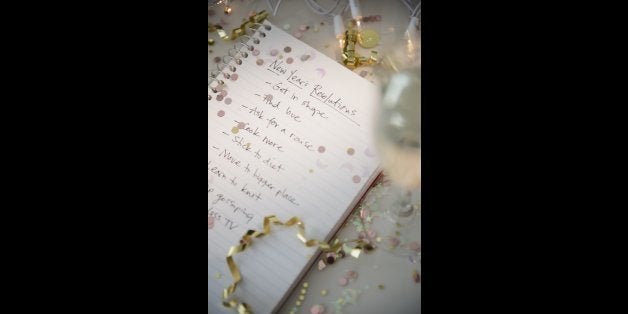 There is a part of us that can't help but face a new year with dread as we consider the fact we will continue to battle with our illness and the many dramas that ensue as a result. Yet for most of us, when Jan. 1 rolls around we want to believe that this coming year will be better.
Hope is powerful stuff, and whether we like it or not, consider it with intention or just in passing, we can't help but think, for just a minute, about what we would like to happen this coming year.
The old year gets wiped away from our minds and our previously diminishing hope rekindles and shines with the brilliance of a new summers day; maybe, just maybe, this year will be different.
The good news is that with a single, simple resolution this coming year will be different and so much better.
Best of all you can make this resolution no matter how sick you are, or what health hurdles you feel you face in the future.
Every day I will concentrate on what I CAN do (and never dwell on what I can't do).
In case that didn't sink in let's repeat it:
Every day I will concentrate on what I CAN do.
If this is your only intention for 2015 it will be a far better year than previous years.
You can expect that many days will be full of small "CANS," when simply wiggling your toes in bed, or taking a shower is as much as you CAN do. Other days will be full of big "CANS" when you can play with your children, go on adventures, meet friends and have great times.
Whatever the CAN is you will quickly find that your entire outlook on your life is changing for the better and you'll realize that your illness is not the end of all good things. More importantly you'll acknowledge that you are capable of so much more than you have previously believed and as those little CANs build up you'll start to achieve surprising things.
One thing is for certain this resolution CAN make 2015 a better year, despite it all.
Lottie has suffered with chronic illness and daily pain for the last 17 years. She is a JPoucher as a result of Ulcerative Colitis, and has Fibromyalgia, Chronic Migraines, GERD and Obstructive Sleep Apnea. You can find her at www.lottieryan.com supporting women with chronic illness to create a life you love despite it all.
Related