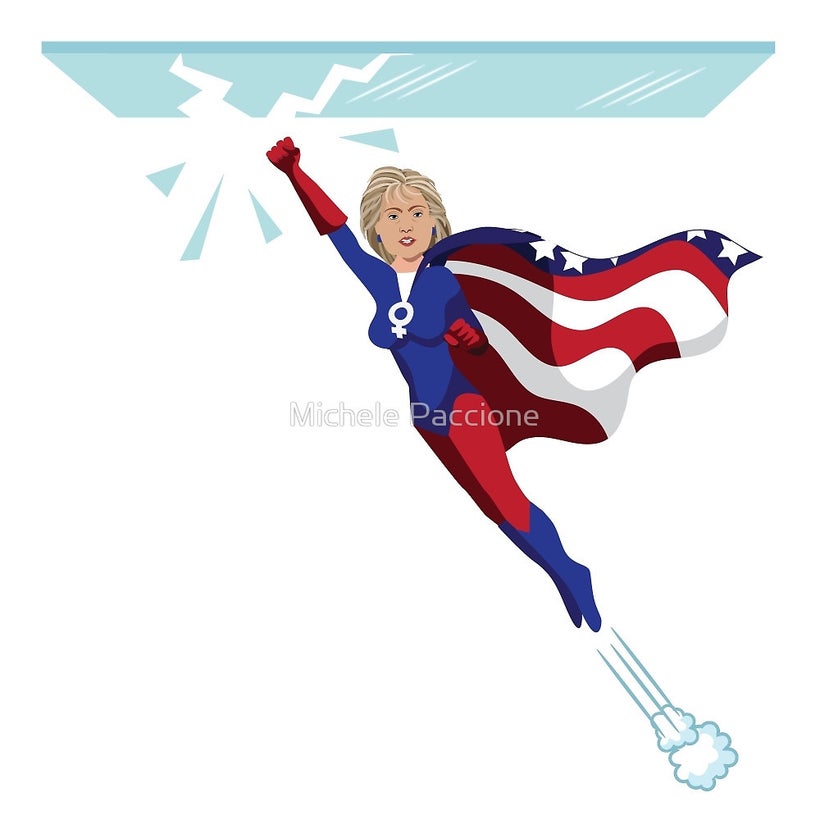 These events - and numerous others organized at a local level - indicate the need for women to come together, build community, and draw strength from one another. They are opportunities to personally develop, learn about leadership, and grow personal networks for the next generation of leaders.
It's hard to forget, however, that amongst these celebrations looms the unfortunate fact that we have yet to shatter our largest glass ceiling in America - a woman President. Many of us are still reeling from last November's election and are still asking ourselves what happened. Fortunately, Hillary Clinton also had the same question in mind.
In her new book What Happened she answers the question many of us were yearning to hear for so long: What would she have said if she won?
Her response is poignant, personal, and speaks to perseverance on many levels:
This summer, a writer asked me: If I could go back in time and tell anyone in history about this milestone, who would it be? And the answer was easy: my mother Dorothy. You may have heard me talk about her difficult childhood. She was abandoned by her parents when she was just eight years old. They put her on a train to California, where she was mistreated by her grandparents and ended up out on her own, working as a housemaid. Yet she still found a way to offer me the boundless love and support she never received herself…
I think about my mother every day. Sometimes I think about her on that train. I wish I could walk down the aisle and find the little wooden seats where she sat, holding tight to her even younger sister, alone, terrified. She doesn't yet know how much she will suffer. She doesn't yet know she will find the strength to escape that suffering - that is still a long way off. The whole future is still unknown as she stares out at the vast country moving past her. I dream of going up to her, and sitting down next to her, taking her in my arms, and saying, "Look at me. Listen to me. You will survive. You will have a good family of your own, and three children. And as hard as it might be to imagine, your daughter will grow up and become the President of the United States."
I am as sure of this as anything I have ever known: America is the greatest country in the world. And, from tonight, going forward, together we will make America even greater than it has ever been - for each and every one of us.
Whether you attended the PA Conference, Grace Hopper and beyond, change starts with your voice. Speak up to recognize diversity in all of its forms. Don't underestimate the power that you have on a small level - it's what leads to greater things. Even becoming our next Commander in Chief.
REAL LIFE. REAL NEWS. REAL VOICES.
Help us tell more of the stories that matter from voices that too often remain unheard.
This post was published on the now-closed HuffPost Contributor platform. Contributors control their own work and posted freely to our site. If you need to flag this entry as abusive,
send us an email
.