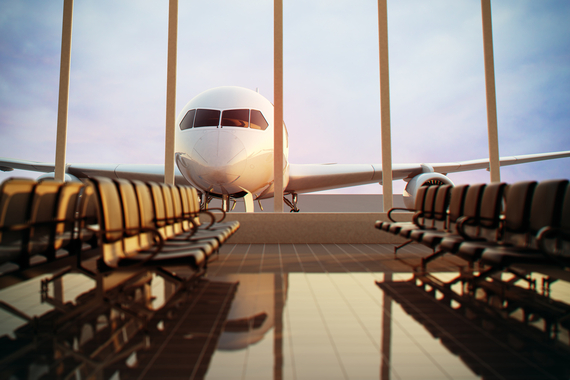 We'll cut right to the chase: It's the cost of flying.
Hopper, the travel site and mobile app that uses big data to predict airfare, found that when shopping for flights, most travelers will comparison shop for about two weeks because they're hoping to find that "magic price" that meets their expectation of how much they think it should cost. At the end of the two weeks, airfare typically rises an average of about five percent. And sometimes, that price is much higher.
We decided to conduct a survey to see if consumers have accurate expectations about the cost of airfare. It turns out many consumers have no idea how much they should pay, which is probably why flight shopping is such a frustrating process.
In order to conduct the survey, we used Google's consumer survey tool to ask 7,214 respondents in four U.S. regions (Northeast, South, Midwest and West) how much they would expect to pay for round trip flights to nine destinations: New York, Las Vegas, Florida, California, the Caribbean, Mexico, Hawaii, Europe and Asia. Respondents selected one of five price buckets for each destination.
Here are the surprising results:
A typical consumer incorrectly estimates round trip fares by more than $200 (that's almost 50 percent above or below the actual price).
On average, Mexico and the Caribbean are almost 30 percent more expensive than what consumers expect, while California and Hawaii are about 10 percent percent cheaper than expected.
Consumers in the Northeast made the most accurate estimates on average; those in the West were the least accurate.
The degree of uncertainty reduces slightly for more popular destinations.
Liked this article? Check out some more from the team at Hopper:
This research report originally appeared on Hopper.com, courtesy of data scientist Patrick Surry.