Every year around this time, I listen to some of the great commencement speeches. There's very little that inspires me more. Steve Jobs at Stanford. Neil Gaiman at the University of the Arts. And perhaps my all-time favorite, David Foster Wallace at Kenyon, a speech in which he brilliantly uses the metaphor of a fish in water to justify the importance of a liberal arts education. I can't get enough of it.
But there's one critical piece of advice missing in these speeches – one thing that's never said. That the next five years will likely suck. That you will likely have at least one job you hate. That you will likely find yourself stuck in a career you don't want, waking up every morning with anxiety and worry, wondering if this will be how you're going to spend the rest of your life. And this is ok. This is normal. It's a part of the process. In fact, I find it insane to think that we'd get it right on the first try. Especially when we factor in the amount of luck involved with our first job – the stability of the economy, what companies are hiring when you graduate, the kind of boss you end up working under.
The next five years will likely suck. You will likely have at least one job you hate. And this is ok. This is normal. It's a part of the process.
In a recent Gallup poll, 71 percent of millennials said they were quote "disengaged" at their job. Meaning, they didn't like what they did. I was one of those people. I still am in some ways.
Three years ago, I stepped onto the stage at my graduation with my head held up high as I received my Bachelor's degree in English literature from Columbia University. The sun was hot. A bead of sweat collected at the base of my cap. I could have sworn I heard my Mom crying in the stands. It was like she was up there with me – like she, too, was receiving a degree, this degree, this piece of paper I felt I had been working my whole life to get. As I shuffled back to my seat under the makeshift tent, I should have been happy. I should have been filled with an overwhelming sense of, "I can do anything!" I mean. Isn't that how you're supposed to feel at your graduation? Isn't that the purpose of the commencement address? To fill our hearts with ideas on how to change the world. But I wasn't inspired. I was instead filled with a paralyzing sense of dread. I kept asking myself ― now what?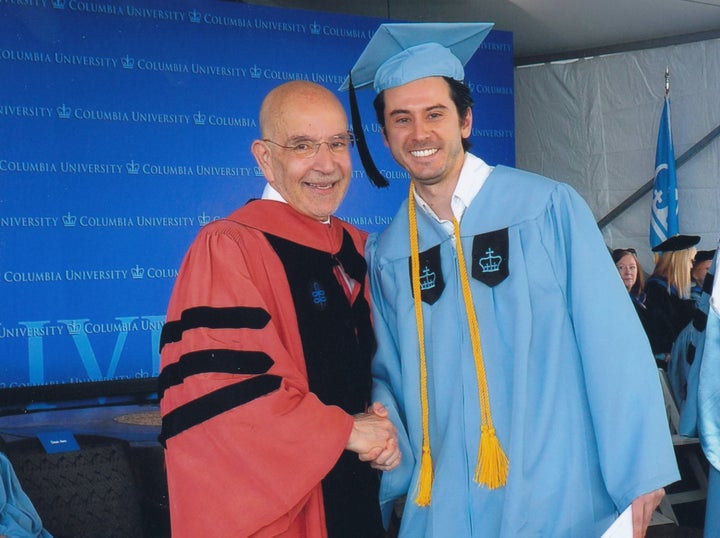 Two months after I graduated, I became horribly depressed. I was the assistant to a legendary film producer. It was the perfect start to a successful career in the movies. But I hated the job. I can't tell you the number of times my alarm went off and I wanted to scream, "Not today!" So I applied to graduate school. And then I thought about teaching abroad. And then I took a few classes on data analysis. But none of it was right. None of it felt right. My anxiety to be happy consumed me.
You know how difficult it was to admit that a career in film wasn't for me? But a career in film, it just wasn't for me. It didn't make me happy. At the end of the day, we must stop pressuring people to choose a career by the time they graduate college. The truth is that at this momentous time in our life we're still learning who we are. And that is the key to finding happiness in your career. Not what you're good at or even what you love.
So in sum, the next five years of your life will be enormously difficult, more difficult than any test you faced in school, or essay you wrote, one that has no clear answer, no obvious beginning or end, but is equally, if not more important to your success and happiness in life, than this degree you just worked so hard to receive. And this test's name? Self-awareness.
REAL LIFE. REAL NEWS. REAL VOICES.
Help us tell more of the stories that matter from voices that too often remain unheard.
BEFORE YOU GO