Pause and ask yourself if you know someone who has had a stillbirth. Did you reach out to them when it happened? Do you wish you had?
The horrible truth is that stillbirth happens every 22 minutes in the U.S., so chances are we all know someone who has gone through it.
When this happens it's hard to know what to say. The fear of saying the wrong thing is almost paralyzing. You may have the conversation in your head a hundred times, trying to come up with the right thing to say. It seems almost impossible to pick up the phone and call them, and if you get the courage to actually dial the number you silently hope it goes to voicemail. Seeing them for the first time after a loss, you may not say anything at all. Or you do say something but you avoid bringing up the baby. By so desperately not wanting to add to your friend's pain, you may simply do nothing.
Several mothers who have had stillbirths share that of all the "wrong" things you can say or do, nothing is probably the worst one.
I have the honor to work each day with mothers who have had stillbirths. When I asked the founding moms of our non-profit organization Healthy Birth Day what a friend said or did that helped them or brought comfort, the specific details are as different as each of them and their loss. But one common gesture stands out to all of them: acknowledging that their baby existed and matters.
Each year in the U.S. approximately 24,000 babies are stillborn, which means that each year 24,000 moms are heartbroken. It means that 24,000 dads are devastated, 96,000 grandparents are lost, thousands and thousands more sisters, brothers, aunts, uncles, cousins, friends, neighbors and co-workers are hurting. Anyone who loved those babies is grieving.
The Count the Kicks public awareness campaign was founded by moms who each lost their little girl. Each day, I am amazed that they could take such unimaginable grief and use it to help so many others. I'm not sure I could do that. Many times when I am working, people assume I have lost a child too. I have not experienced that loss and there is no way that I can know what that pain feels like.
I do, however, know that everyone has experienced pain of some kind at some time. I know what it is like to want to start your family and not be able to. My husband and I went through a 3 ½ year fertility struggle. I also know what it is like to assume you will have a healthy baby until you don't. Our second child was very sick when he was born and lives every day with a life-threatening heart condition which has no cure. After delivering our third child, I hemorrhaged and am so thankful for the doctors and nurses who stepped in to save my life.
These experiences and the pain associated with them help me to further our mission to save babies. I can draw upon my pain to try and provide comfort for others. When I struggled with fertility, what hurt me the most is when my friends did not acknowledge my struggle.
Fifteen years after Healthy Birth Day founding mom Kate Safris lost her daughter Emma, she shares that it means a lot when her friends still talk about her. Just simply acknowledging that she mattered and has made a difference. Kate loves it when people say, "I thought of Emma today because..."
If you know someone who has had a stillbirth, I can assure you that they will think of their baby every day for the rest of their life. If you simply share with them each time you remember their baby too, they will feel your love and support. If you wait until you think you know what to say or what to do, you will be waiting forever. And your friend will miss out on the love from you that they so desperately will need. You don't always have to say much of anything, or do something big. You just need to be there. They need to know you care. They need to know you support them. They need to know you are on their team, always. From the day they lose their child and each day thereafter.
Another Healthy Birth Day founding mom, Kerry Biondi-Morlan, will never forget what her friend Courtney said to her that meant so much. Kerry remembers Courtney coming over to visit her in the days and weeks after losing her daughter, Grace, and they would simply go for walks.
One day, Courtney told Kerry to hold on to hope. Kerry remembers that she just stopped, broke down and was crying and said, "I can't. I don't have any hope right now." Courtney got on her knees, held Kerry's hands, looked in her eyes and said, "That's okay. I will hold on to your hope for you until you are ready to have it back."
Being the kind of friend who will walk through the pain is the best gift you can give. It is never too late to reach out and let someone know that you care. Stillbirth creates a pain that never leaves. Your friend will always need you. I encourage you to be the friend that is there, not the one that hides when it happens.
________________________________________________________

Lezlie Mestdagh currently serves as the Outreach Coordinator for Healthy Birth Day, the non-profit organization that created Count the Kicks. Lezlie works closely with our Count the Kicks Ambassadors, the majority of these volunteers have experienced a stillbirth. Lezlie leads our team to educate both expectant parents and medical providers about the importance of tracking babies' movements daily during the third trimester of pregnancy.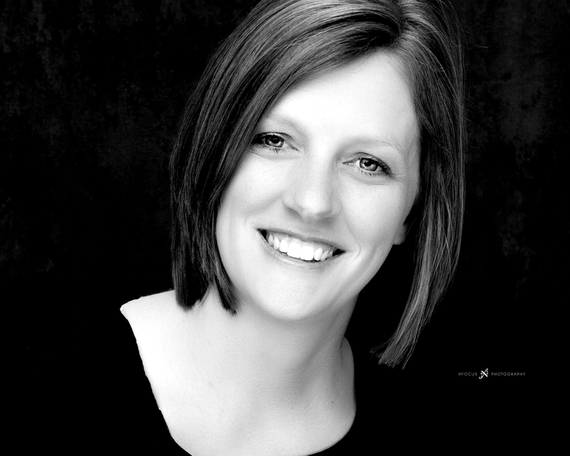 Lezlie lives in Iowa with her husband, Mike and their three children, Maya, Jax and Allie.
________________________________________________________
The public health campaign Count the Kicks teaches expectant parents the importance of monitoring their unborn babies' movements during the third trimester of pregnancy with the goal of improving the chances of delivering a healthy baby. Scientific studies indicate kick counting, a daily record of a baby's movements (kicks, rolls, punches, jabs) during the third trimester, is an easy, free and reliable way to monitor a baby's well-being in addition to regular prenatal visits.
Count The Kicks has recently gone global thanks to a new kick counting app found in the iTunes and Google Play online stores. Through their non-profit organization Healthy Birth Day, the Count the Kicks founding moms have created a network of supportive hospitals, doctors and advocates who are spreading the Count the Kicks message. Prior to the development of Count the Kicks, the five founding moms helped get Iowa's Stillbirth Registry law enacted and they now have Count the Kicks ambassadors in thirteen states. To learn more, visit them online, follow them on Facebook and Twitter, and check them out on YouTube.
Related