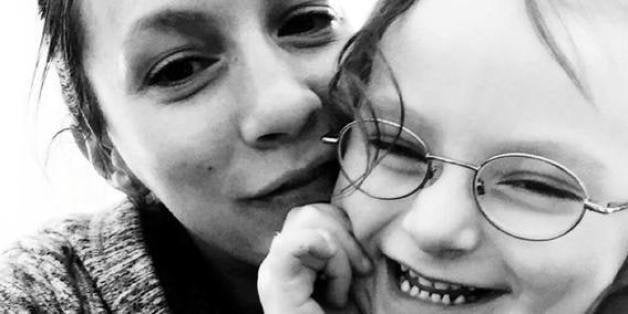 How to solve all the problems in the world:
As a non-married, but not single, individual, I felt strongly, both internally and externally, the pull to marry and have children.
I wanted children -- badly.
Today, I'm married -- to the man I've loved since we were children -- with two kids of our own.
Today, my daughters drove me absolutely crazy.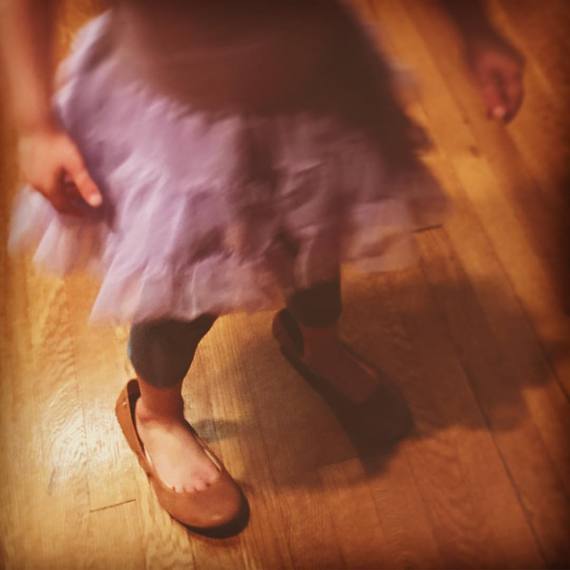 And, after seeing one more article on how to do something better within the framework of my existing life, it inherently dawned on me that life is full of phases -- none of which are permanent.
Before kids I had plenty of fill-in-the-blank.
I had plenty of sex, plenty of exercise; plenty of time to myself, or outside. Now, I have none of these things, nearly often enough -- and there are plenty of articles out there reminding me, too, with their fill-in-the-blank number of easy steps.
Sure, I had to wake up at 6:00 a.m. to workout for an hour and a half or two before work, but, mainly, time alone and time to exercise and, frankly, even sex, were taken for granted.
Today, I know that I've taken my children for granted.
I know that my oldest daughter's "energy," while driving me bat-shit bonkers, is glorious--and likely to be missed during an apathetic teenage phase.
Because everything in life is a phase, really -- whether we like it or not: the moments in my marriage when we didn't exactly "click," didn't last; or that period when I desperately wanted a child, but then "all of a sudden" was pregnant.
Recently, I read this article about what our food cravings are saying about our needs -- like some kind of emotional, food horoscope.
I discovered that I've craved all of these foods, at different moments -- salty, spicy, chocolaty, etc. Spicy was supposed to mean that I'm craving adventure -- isn't adventure relative?
Additionally, our individual moods and phases are all different, between us and among us; what are hearts are inwardly wishing we had more or less of are not the same within the human population.
Perhaps one person can't meet the right partner or find the right job, or another longs for a second child, or another still -- like me right now -- just needs some damn time to go to the bathroom alone, without someone constantly asking, "What are you doing?"
And these are the things that I've read about; these are the articles that I've clicked on (or written): "Yoga Poses for Pregnancy" or "How to Pee Alone."
What we are struggling with, as well as struggling towards -- and maybe even away from -- is simple, mental clickbait -- it's why love stories will always be around, or that tale of a young boy overcoming his odds, or fill-in-the-blank.
Today, it's raining. It's raining a lot.
I'm looking out at the rain over my pen and notebook, because my laptop is broken. (Yep, you read that correctly -- I'm writing this initially with paper and ink.)
My forearm is kind of tired and, as a writer, I use notebooks often.
My daughter is learning how to write.
For me, writing this in long-hand hasn't been relaxing, the way that writing on my laptop normally is. I was supposed to be left-handed, but it was discovered too late -- after I'd already struggled to learn how to create letters and shapes and numbers, and it's never -- to this day -- actually come fluidly. Typing, though, was a breeze.
I remember my high school teacher pulling me aside one afternoon in class, telling me that I should seek a part-time job as a secretary, and that she would help me out. High school, at that time, also felt never ending -- if the Internet had existed, I have no question that I would have read many articles on "Surviving Senior Year."
I still don't write, even now, as often as I did as a college student--another phase that I felt would never end, but did and, like many other people, I thirstily seek out NPR and other things that make me feel like I'm learning something new.
And, yes, we can -- and should -- read all about how to connect with our partner, or how to squeeze in 10 minutes of exercise, or how to teach our children patience -- but we need to remember patience, too.
We need to remember, respectfully, that life moves quickly.
We, similarly, need to acknowledge days, like mine today, when we want to tear our hair out at one more child's whining, or at seemingly never having enough time for fill-in-the-blank.
It will all come to a close. We will be seeking new ideas for new problems. We will be looking for a different inspiration.
And it's not a bad thing to do -- but it's probably best to store away the secreted knowledge that, naturally, no problem can last forever.