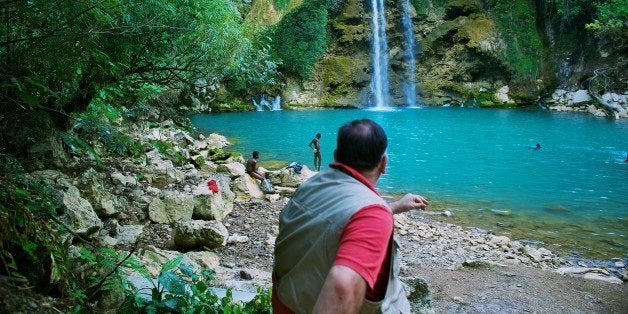 Chef José Andrés believes in two major solutions that could help eradicate global poverty and malnutrition -- and he's not afraid to discuss them with me.
His latest trek to Haiti offers insight into how we can better serve Haitians and the rest of our global citizenry by understanding the intertwinement of natural resources, cultural traditions, and -- of course -- food.
And it all rests on one word.
José Andrés' love for Haiti is an understatement. During his stay, he forages for djon djon -- mushrooms native to the country's north. He sips on a cup of freshly made akasan in the early morning light. He crafts his own rum sour with a Haitian comrade, and treasures the seclusion of Bassin-Bleu. His love for Haiti's cuisine and customs shows in his infectious energy as he samples food and celebrates with Haitians all over.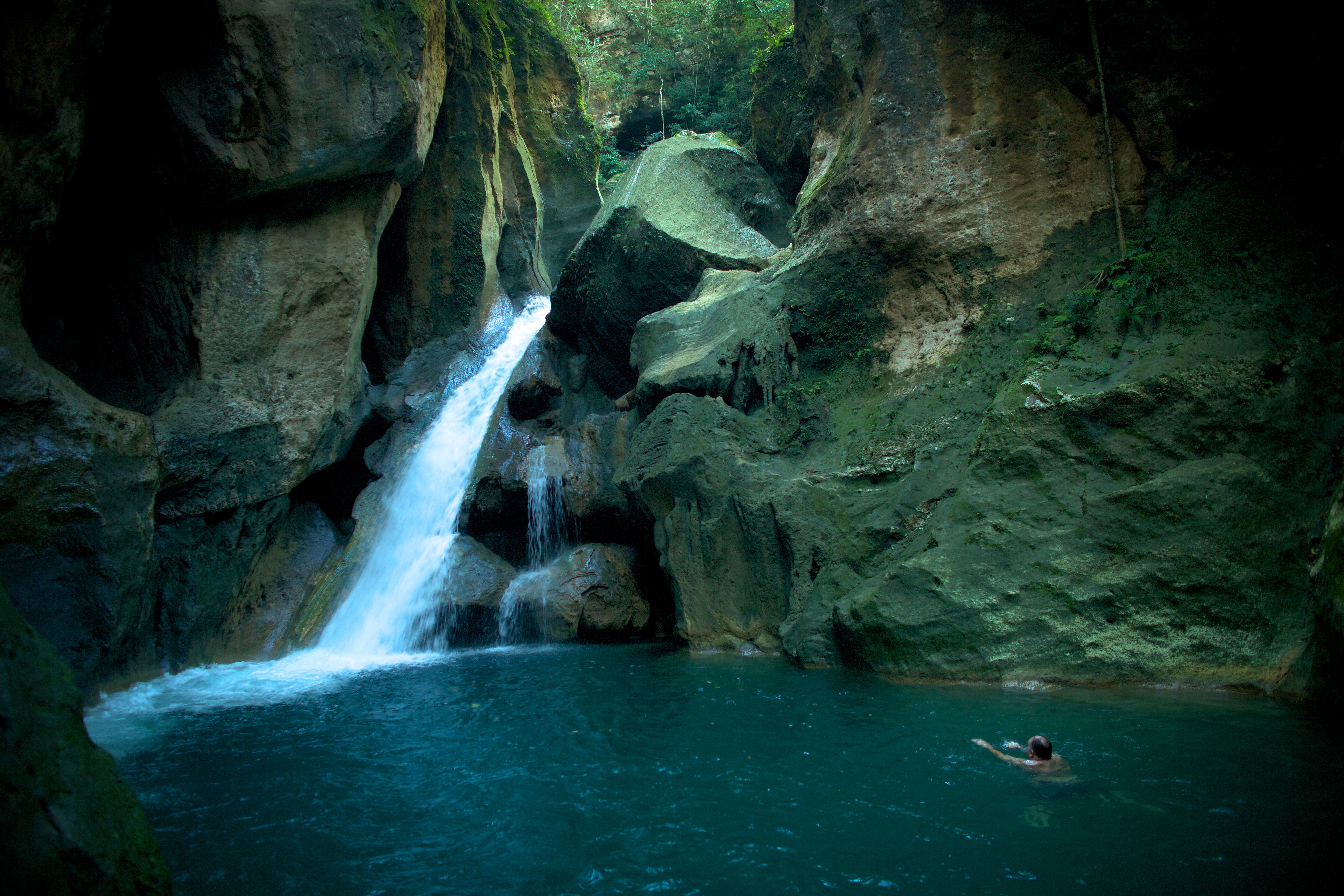 Credit: What Took You So Long
Andrés has visited the country several times before, and continues to help its citizens in the aftermath of the 2010 earthquake. However, before one even travels to this half of Hispaniola, Andrés makes clear that any preconceptions must be shed in order to accept and enjoy the complete Haitian experience. It is a country that people tend to sidestep in their travels, and when average folks fear for their safety or the lack of desire to travel into the unknown, Andrés bluntly states:
"Sometimes the media and what we read create a very negative image of those places, and sometimes I feel there is a barrier to allow those places to be really successful. Don't let yourself be influenced and what you see about the 'bad' places in the world. We have to be changing the conversation -- this show is a way to start opening the window in what I believe is a fascinating country."

While his excursion to the country premiered on PBS last month, documenting the traditions and everyday life of Haitians may just entice people to travel to this media-pitied country. As the Spanish maestro of cooking tells viewers, it's "the best of Africa, the best of the Caribbean, the best of America -- all here."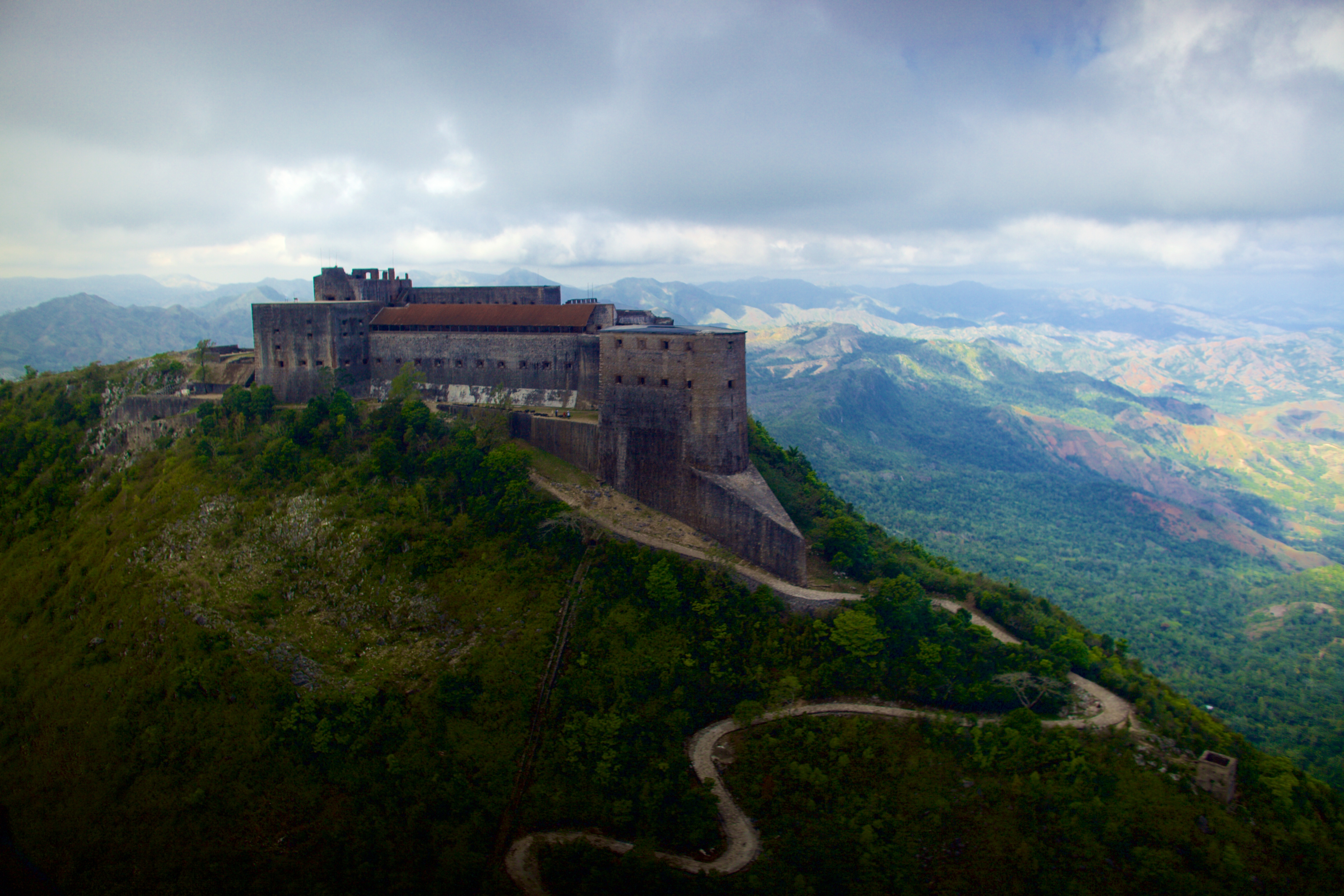 Credit: What Took You So Long
The picture Andrés paints of Haiti is, in fact, a fascinating one, as he marvels at the military fortress behemoth Citadelle Laferrière. He takes part in flipping cassava bread amidst the cheering and celebration of a crowd. His adventurous nature and excitement are so palpable that it's obvious the man is in his element.
During his occasional visits, Andrés has learned this over the years that Haitians are "unbelievably rich in the way they see life, and the way they see small successes of everyday life. Those people celebrate their small successes with such a joy that... this is the best they have." But his continued exposure to their culture and traditional cooking of dishes yields a problem that affects their population -- a stark dark side to Haiti's natural vibrancy -- as well as millions around the world.
WHY THERE'S NO REASON TO PLAY DIRTY
Andrés believes that combating Haiti's cycle of poverty is simple: By switching out dirty methods of cooking food for clean cook stoves, poverty would be turned on its head. However, due to the severe lack of improved cooking apparatuses, Haitians are forced to use less sustainable methods of cooking, which ties into the country's massive deforestation.
It's clear the people want better -- for their food, for their health, for their lives: "We can end the cycle of poverty if we're able to bring every single household, every single family access to improved or clean cook stoves. This is a country that showed me that people would like to do something else that is not cutting down trees and [using] charcoal."
Andrés is convinced that clean cook stoves are the main solution for Haiti and many other countries that rely on dangerous and unhealthy methods for cooking their food. Considering that millions of people die every year because of the continuous use of open fires and wood-burning stoves, change is imperative. Women and children are particularly affected by these conventional cooking methods. "Every time we talk about how to end poverty, a cook stove should be at the heart of every conversation. Nothing is more important than a cook stove."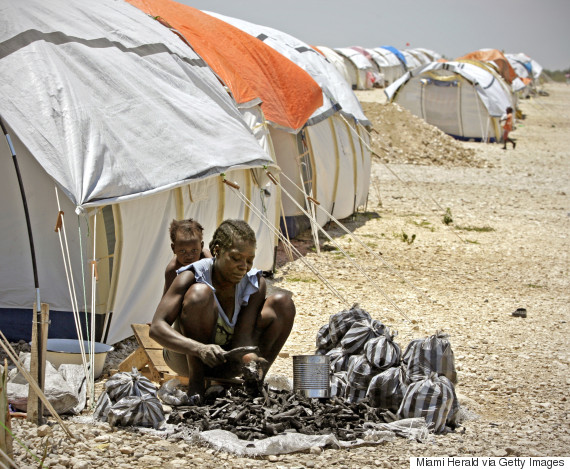 While the need for healthier methods of cooking is obviously important, the need to strive for something greater -- such as proper education for children -- would enable Haiti to stand on its own two feet and potentially eradicate poverty, says Andrés. Young women are usually the ones who trek to find wood for "dirty" cooking if the families are unable to afford charcoal, and the program captures children gathering their kindling. "They don't receive a proper education because they spend 1-4 hours a day picking up [wood]. A clean cook stove will make sure that those young girls have a better quality of education... and a more prosperous future."
Of course, just because it may seem that the rest of the world needs work doesn't mean our own backyard is free of criticism. The United States, while prosperous and stocked with more food than we know how to properly digest, is cracked.
Andrés know this. He blames our politicians for rarely addressing food issues in Congress ("you will listen to them talking about gas, and car production, but very little about food"), has big beef with the nation's farm bill, and notes that when the government tries to help nations in dire straits, that can massively backfire on occasion: Congress should remember to "not just give money for the sake of giving money, because sometimes we are creating more trouble than the help we're trying to give." A case in point: Haitians received a ton of their staple grain -- rice -- from the U.S. post-earthquake. Haiti's own rice farmers suffered considerably as a result, since the imported grain was sold at a much cheaper price to locals.
"If we want to find a true solution to food issues, and make sure that food is going to be part of the solution, and food is going to be empowering the communities from Washington, DC to Brooklyn all the way to the heart of Zambia or Kenya or Ethiopia or India, we need to start using the word 'we.' What we want for us and our children is what we need to work for others to get."

Thankfully, there is some hope.
Andrés' admiration for food writers and experts like Michael Pollan and Marion Nestle, and his immersion in helping to construct a healthy food system, makes him a chef who not only shifted the typical dining experience in America, but a forward-thinking connoisseur focused on the alimentary needs of the world. He may wear a chef's hat, but his badge of humanitarian honor cannot be ignored: "We are going to have to be... more aware and more prepared to understand the complexities that the world has when're talking about feeding humanity."
Andrés reiterates his prior belief: "This is bigger than Haiti. Don't let yourself be influenced by what you hear and what you see about the 'bad' places in the world. We have to be changing the conversation."
"Undiscovered Haiti with José Andrés" premiered on Sept. 1 on PBS. Chef José Andrés is the founder of ThinkFoodGroup, an Alliance ambassador for the Global Alliance For Clean Cookstoves, and a James Beard Foundation Award winner.
Related
Popular in the Community