It feels like we've been in a "after Elvis joined the Army/before the Beatles" period in pop music for almost decade. But three artists hailing from Southern California have given me hope for the future of hit music: Magdalena Quintana, Todd Michael Schultz and Tony Rodini. The trio have been producing music together and separately for the last couple of years that have yielded results in two EPs and a remarkable publishing deal with Sony/ATV music publishing and Ulterior Music, for producer Rodini.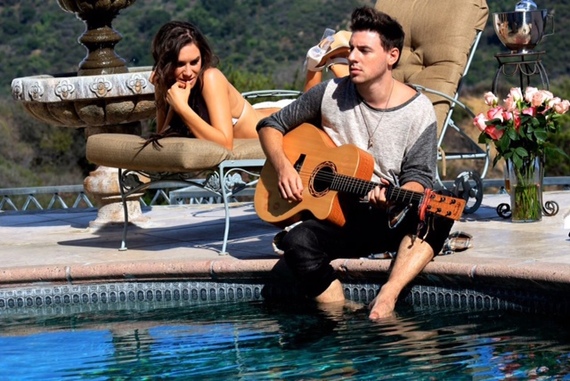 I spoke to Magadalena whose recent EP The Diary recently dropped and whose summer jam Crush Anyway, was arguably one of the few original summer anthems of 2014 about her and this Hollywood new rat pack.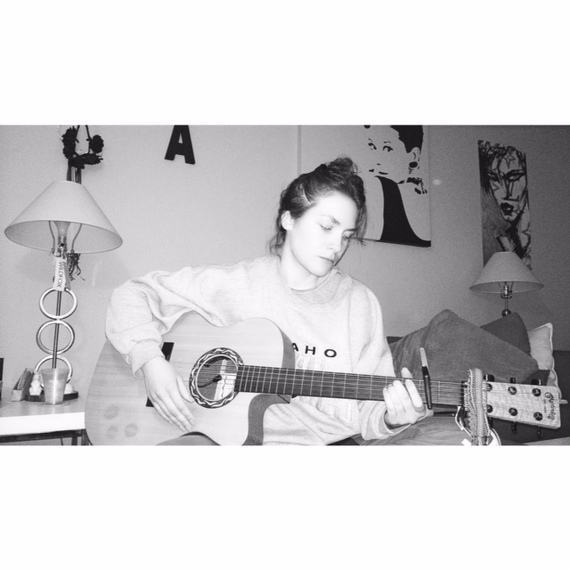 Do you think you and your friends/peers including Todd Schultz and Tony Rodini mark the beginning of a new epoch/scene in pop music?
I hope so. I want to include significant and relevant music and lyrics in all of my projects, and bring a new flavor to the pop music scene. It's important to me to have a unique and fresh sound in my music, and Tony and I have worked hard together to create that sound. I am very proud of all of us: myself, Tony and Todd. I have high hopes for myself and my career, and I'm excited to see where this path I'm on takes me.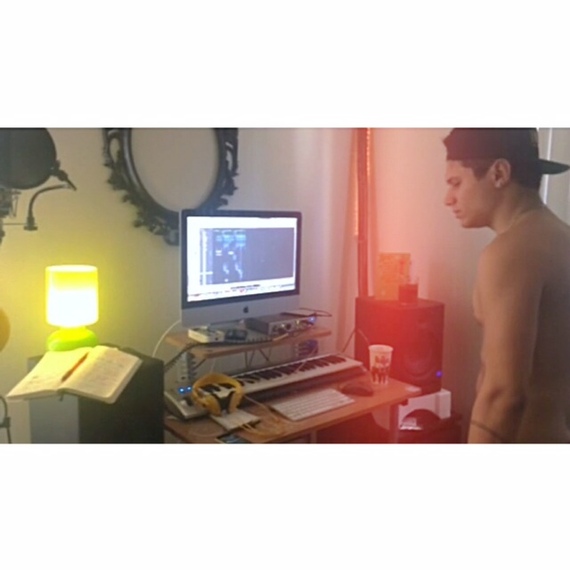 How did you guys meet/start to collaborate?
Tony and I met through Todd Michael Schultz and began collaborating ever since the first time Todd brought me in to work with Tony.
Right from the beginning I was impressed by Tony's talent and ear. I knew he would be a good fit for me and my music, and could help me grow as an artist and help develop my sound; and he's done just that. It's really hard in this industry to find a producer that you work well with and feel 100 percent comfortable with. When I work with Tony, I feel like I can be the best version of myself and he helps bring that out in me, which can be heard in my music.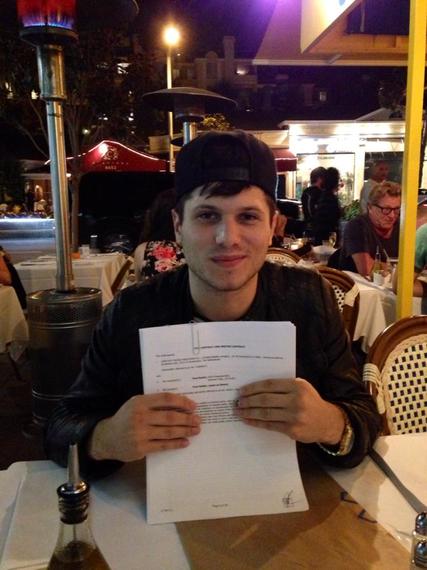 Rodini after signing his contract with SONY
What was on your inspiration on the latest EP?
My inspiration for this project was really to make a solid body of work that represented me and my sound, and showcase that in the best way possible, through the songs and the visuals that accompany the project, (i.e. Music videos and album packaging). I wanted it to be a very personal look into who I am, and the stories I want to tell through lyric and song. Tony was able to take my stories and bring them to life exactly how I had envisioned them, and that's what makes him such a great producer to work with.
Popular in the Community