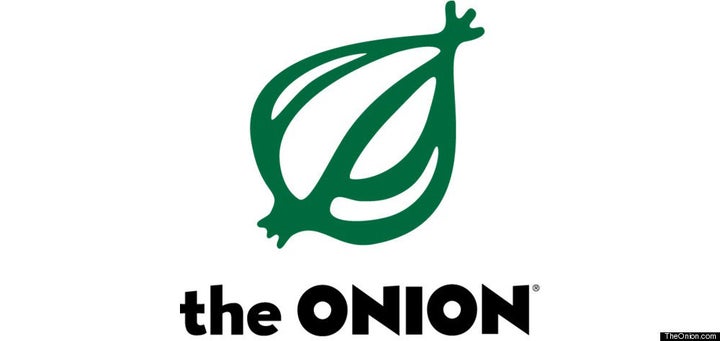 NEW YORK -- The editorial team of The Onion, the beloved satirical newspaper that has called New York City its home for the last 10 years, may be moving to Chicago.
According to staffers who spoke to The Huffington Post, a business-side decision has been made to move The Onion's entire editorial operation -- the print edition as well as Onion News Network -- by next summer. The decision came as a surprise to the publication's writers. Chicago is already home to the company's corporate headquarters.
Features Editor Joe Garden spoke to HuffPost about the shakeup Wednesday. He said the writing staff was informed of the move Tuesday afternoon.
"There's no indication of what's going to happen next," Garden said. "I don't think the writers have come to a consensus. Everybody is a little bit blindsided, and there are those who are determined to stay in New York."
Garden was unsure how many writers would be willing to make the move, and explained that much more needed to be discussed.
"We'll have a better idea in two weeks once it settles in and once we get a good idea of what's going on," he said.
But if the writing staff's initial reaction is any indication, the company may face an uphill battle bringing its celebrated team of humorists to the Windy City.
"Nobody has authoritatively said, 'We are going to do it, this is a great idea, we are on board,'" said Garden.
While the publication currently serves 3.6 million print readers and boasts 7.5 million unique visitors a month to its website, there have been signs of financial strain. The company instituted a pay wall for its overseas readers in August of this year, and entered into a spat with the WGA over payment of its writers leading up to the second season of "ONN" on IFC.
Initial calls made to the company's Chairman and CEO Steve Hannah in Chicago were not returned, however, a company spokesperson told HuffPost, "We're still in the very early stages of this process, but we're looking forward to eventually having everyone under one roof in Chicago."
While the reasons for and specifics of the move remain unclear, one things seem fairly certain: The writers will not be packing up without a fight.
"I can tell you that the [New York City] mayor's office has been informed," said Garden.
Katla McGlynn and Ross Luippold contributed to this report. More on this story as it develops.
Calling all HuffPost superfans!
Sign up for membership to become a founding member and help shape HuffPost's next chapter