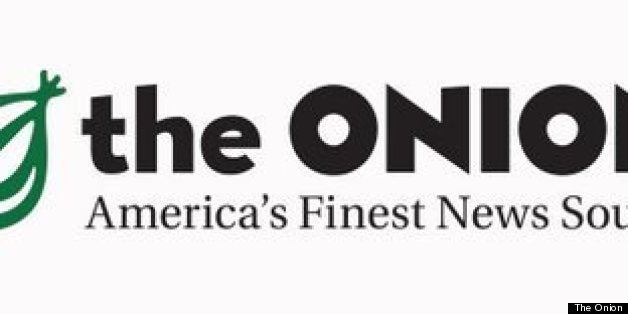 My favorite headline from satirical news source The Onion says:

"Find the thing you're most passionate about, then do it on nights and weekends for the rest of your life."

Unless, of course, you work at The Onion. In that case, the headline reads:
"Find the thing you're passionate about, then do it every day for the rest of your life."

Last week, I had the chance to sit down with The Onion's Webby Award-winning marketing manager Bob Marshall and digital producer Jordan David to discuss their social media strategy. I was specifically interested in their approach to Twitter because they were recently named one of the top 25 most engaged brands on Twitter by social media startup Nestivity.
What I learned is that while there's undoubtedly magic in The Onion's satirical take on the press, there's no unicorn dust in their social media success. They follow a sound, logical approach to modern marketing: great content, clear objectives and a thorough understanding of their social media channels.

Produce Real-Time Content: Granted, the army of comedians dedicated to writing for the The Onion gives them a leg-up on their content strategy, but great content alone is not enough. Bob and Jordan shared some insight into how and why The Onion changed their approach to publishing this year. Historically, The Onion created a once-per-week publication that would be broadcast through social. Although this was a successful approach, shifts in consumer behavior and the adoption of new platforms by the news organizations they satirize ushered The Onion into developing a real-time content strategy. This has helped them truly unlock the power of social media as a publisher.

Set Clear Objectives: Although the team confided to me that they secretly evaluate their social media efforts by whether their Klout score is higher than Justin Bieber's (it is!), The Onion's primary goal on Twitter is driving people to their website (www.theonion.com). They engage in other Twitter activities (such as live-tweeting events and hashtag campaigns), but they judge the success of most tweets by click-throughs. As most readers know, The Onion is best known for its short, hilarious headlines. Although these headlines probably sound like the perfect content for Twitter, tweeting a headline isn't always the best way to bring people to their site.

For example, in response to Jason Collins' groundbreaking announcement that he is the first openly gay professional athlete, The Onion published a story titled:
"Gay Teen Still Going To Buy LeBron James Jersey"
The tweet?

"'That's great for Jason Collins and all that, but have you seen LeBron this season?' - Gay teen"
Because Jason Collins was a trending topic on Twitter, publishing a tweet with the words "Jason Collins" helped pull in related search traffic. Further, people clicked through to see the headline.

Have Different Approaches for Different Social Media Platforms: As powerful as Twitter is for them (average 252 responses per Tweet), Facebook drives the lion share of social traffic to The Onion.com. Bob and Jordan therefore spoke at length about using Twitter as a "testing ground" for deciding what message to post on Facebook. Their team does real-time tracking of site visits from Twitter and share the content that produces the greatest response on Facebook.

The most exciting thing about The Onion's social strategy is that it works! They implemented the strategy outlined above 10 months ago in collaboration with the editorial team. Not only are unique visitors to The Onion up >200 percent in this time, but the editorial team has begun to take social channels more seriously. Bob and Jordan report that the writers are now asking questions like "What will this look like on Twitter?" and they are thinking about Twitter's built in features like trending topics and hashtags as they develop new content. This shift speaks to the power an effective social strategy can have on an organization, even one as successful as The Onion.
REAL LIFE. REAL NEWS. REAL VOICES.
Help us tell more of the stories that matter from voices that too often remain unheard.