The website updated its homepage with a litany of phony headlines to poke fun at the justices who voted to reverse the landmark case that helped protect abortion rights in the U.S.
A portion of the fake headlines included ridiculous concepts like "Supreme Court Votes 5-4 to Reclassify Women as Service Animals," "Supreme Court Votes 5-4 to Drive Slowly Alongside Woman Walking Home Alone at Night" and "Supreme Court Votes 5-4 to Lock Nation's Toddlers in Hot Cars."
You can get a glimpse of The Onion's bogus news clips below.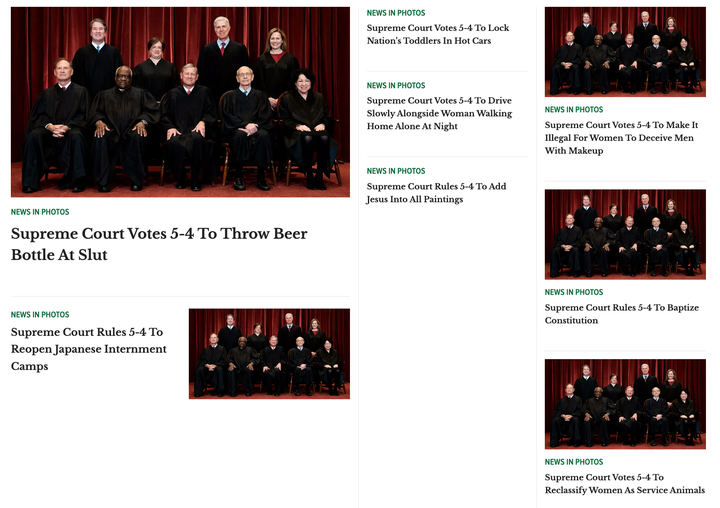 The homepage update isn't the first time that the news site has responded to major events this year.
Each of the stories included the sites of a number of mass shootings from over the years.
More on the Supreme Court abortion ruling:
Support HuffPost
The Stakes Have Never Been Higher
Related
Popular in the Community