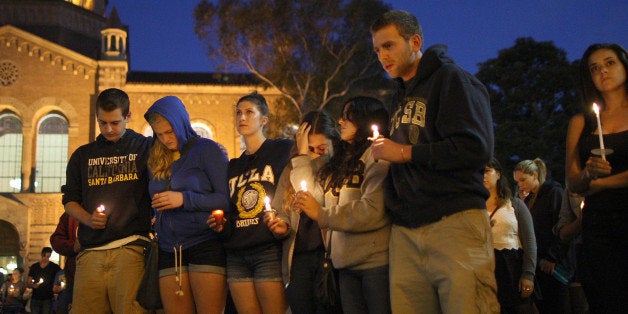 In the wake of the killing spree in Isla Vista, California that left 7 dead and 13 wounded, the debate about what, if anything, should be done about America's addiction to guns rages on. Many weighed in on social media, including Patton Oswalt, whose expression of horror was echoed by thousands.
As the days go on, more and more comedians and satirists will begin taking cracks at this particularly robust cultural knot, something Jim Norton has said it is the job of comedians to do. But since almost every late night show is on hiatus this week, the Jon Stewarts and Stephen Colberts have yet to work their knuckles into it.
Enter The Onion, with yet another heartbreakingly succinct way of summing things up.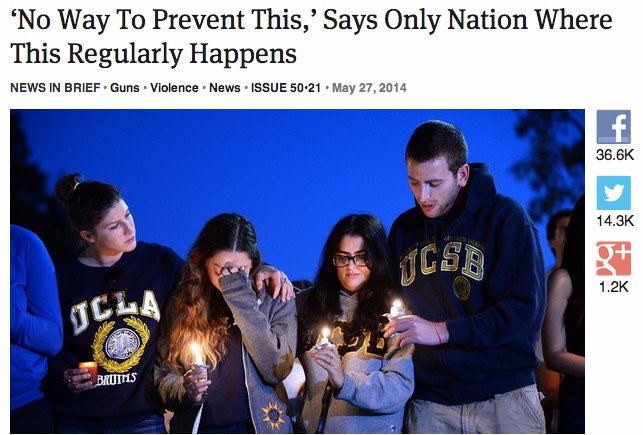 While "The Onion" never mentions any particular group by name, the story takes on the bizarre concept that one of the most powerful nations on earth is somehow powerless to curb gun violence.
"At press time, residents of the only economically advanced nation in the world where roughly two mass shootings have occurred every month for the past five years were referring to themselves and their situation as 'helpless.'"
CORRECTION: An earlier version of this story described last week's killing spree in Isla Vista, Calif. as a mass shooting. The suspect, Elliot Rodger, reportedly stabbed three men to death, gunned down two young women outside a sorority and then shot and killed another man.
Related
Popular in the Community