To date, hundreds of millions of dollars have been invested into online art companies, which range from galleries and auctions, to those who conduct data analysis and research on the art market.
Hiscox Online Art Platform Ranking 2016 – top 10

Source: Hiscox Online Art Trade Report 2016
Artsy is one of the earliest and largest online auction house and gallery. Early investors such as Eric Schmidt (Google's executive chairman) and Jack Dousey (Twitter's founder) saw great potential in bringing the art world online. Art world big-names such as Larry Gagosian and Marc Glimpcher (Pace Gallery's president) acted as the company's advisors.
However, not all online art companies that begun during the 1990s remained as successful as Artsy. In fact, many collapsed following the economic downturn in the 2000s. A prime example, eAuctionroom.com, a company which Lord Poltimore left Christie's for, dissolved before the depression hit in 2007.
With the rise in the art transactions online, auction house heavy weights Christie's and Sotheby's joined the bandwagon. Today, they offer select auctions online, as well as live streamings of their regular auctions where customers may engage remotely by bidding online.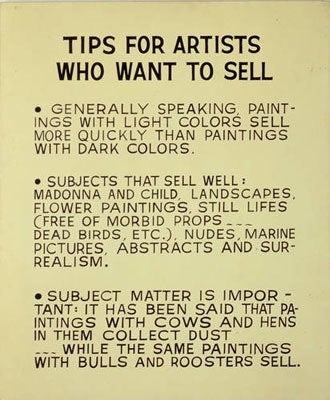 Amazon and eBay have also utilized their online platform to sell decorative arts and furniture by partnering with select art curators and dealers. Unfortunately, Amazon's venture was ill fated after partnering with Sotheby's for USD 45million as Amazon pleaded guilty to colluding with auction houses.
Today, many art companies are venturing onto the world wide web to grow and expand their business models. It will be interesting to see how the online art market will develop and change the overall art market in the next five to ten years.
REAL LIFE. REAL NEWS. REAL VOICES.
Help us tell more of the stories that matter from voices that too often remain unheard.
This post was published on the now-closed HuffPost Contributor platform. Contributors control their own work and posted freely to our site. If you need to flag this entry as abusive,
send us an email
.