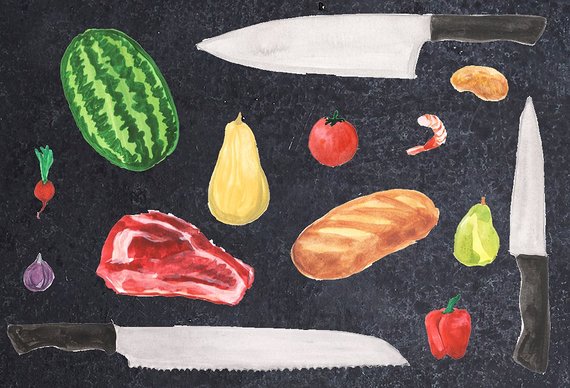 It's safe to say that the Schmidt Brothers, Jordan and Jared, are knife experts. Born and raised in New Jersey, the two grew up in their family businesses--a butcher shop, deli, and restaurant. After starting their own careers, Jordan and Jared came right back to the kitchen, designing their own artisan-quality knives equipped with thoughtful styling and modern materials. Curious about cutlery ourselves, we asked the Schmidt Brothers for their tips about proper knife maintenance, the top three knives to add to your collection, and more.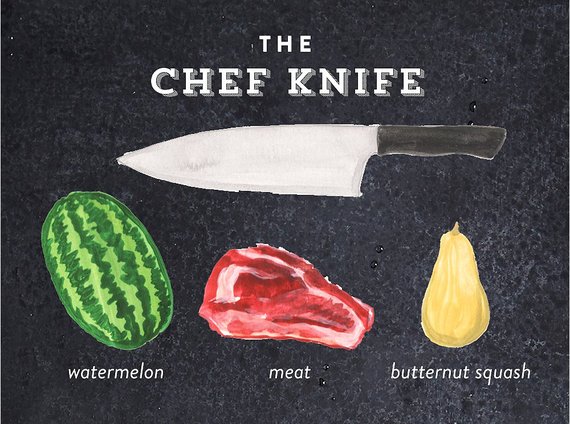 The Chef (or Chef's) Knife
"The chef's knife is ideal for cutting raw meat, meat with bones, racks, large fruits and vegetables--just about anything. It's the most versatile knife in the kitchen."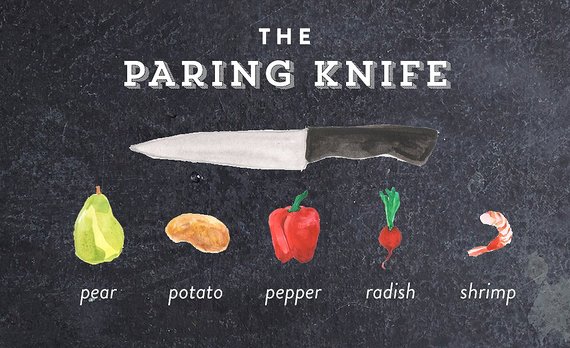 The Paring Knife
"You need a paring knife. It's perfect for peeling the skin off a pear or potato, removing seeds from a pepper, deveining shrimp, or playing Picasso with a radish or other decorative garnishes."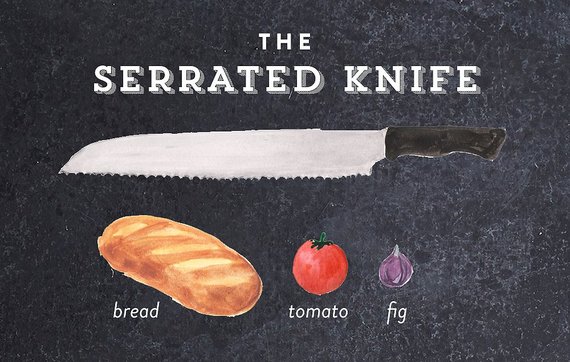 The Serrated Knife
"Pick up a serrated bread knife. Obviously it's for bread, but ideally a large serrated knife also functions well with tomatoes, soft fruits, and other delicately skinned foods."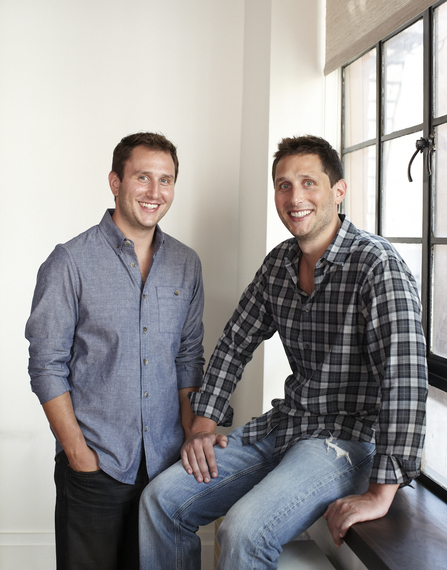 The Schmidt Brothers' Top Tips For Knife Care
Don't put your knives in the dishwasher ever. Simply rinse them after each use. This prevents food acids from damaging your knives.
Keep them sharp! A sharp knife is a safe knife.
Maintain your blades by honing them roughly once a month, depending on how often you use them. This helps remove dents on the blade edges that occur from regular usage.
Not exactly dextrous? Use finger guards to protect your fingers from slips and nicks.
Buying knives is all about personal preference and what will fit your needs. A knife should not only feel good in your hand, but it also needs to look good on the counter.
-- Schmidt Brothers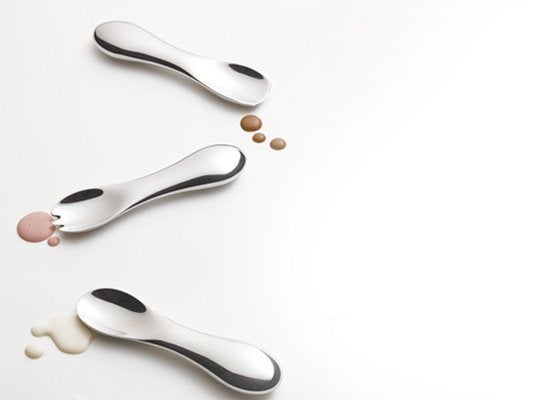 Futuristic Kitchen Gadgets