The use of content marketing has established itself as one of the most dominant ways to increase customer population in today's market.
There's no substitute for it, and no valid excuse for not using it. Content marketing works for all demographics when handled correctly.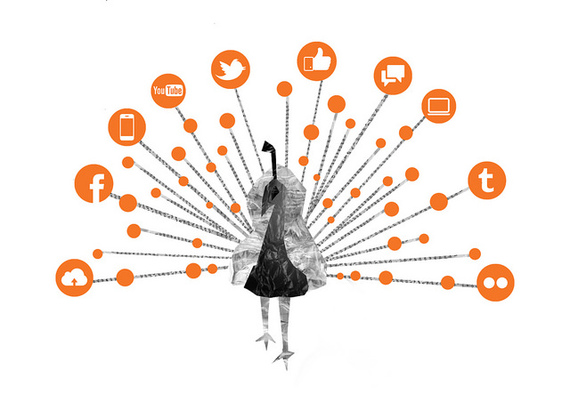 Image Credit: Flickr, Creative Commons: Text100
Here are the six steps you need to incorporate into your content marketing campaigns this year; how many are you already using?
Last year, we asked B2B marketers for the first time whether they had a documented content marketing strategy, and not even half (44%) said "yes."
That left us wondering whether the 49% who said "no" maybe did have a strategy but just hadn't documented it. Sure enough, our hunch was correct. This year 35% say they have a documented content marketing strategy. 48% say they have a content marketing strategy, but it is not documented.
Having a verbal strategy is a great first step. However, as the research shows, it pays to take the time to write it down: 60% of those who have a documented strategy rate themselves highly in terms of content marketing effectiveness, compared with 32% of those who have a verbal strategy."
2. Time to invest in visual content
Michael Del Gigante is president and creative director at MDG Advertising. In a recent blog post, he shared details how his agency is working with clients to provide quality content visuals for social media like Instagram and Pinterest. "For content to be truly "creative" (and successful) it's important that it's visually arresting, not just pleasing." he says. "Every day consumers are inundated with well-designed marketing offerings, most with good color schemes, professional imagery, and nice fonts. All the pieces that truly break through have these qualities as well, but they usually introduce something unexpected."
3. Go with the Big Three, but keep an eye on the upstarts
According to Drew Hendricks, the Big Three of social media are LinkedIn, Facebook and Twitter. Quality content posted on these three is paying bigger dividends than ever before. Everything else on the social network is basically chump change. But, keep an eye on the up-and-coming venues like Vine and Snapchat. These upstarts are becoming more and more valuable as their audience becomes more dependent on mobile devices like smartphones.
4. It's great to curate
Customers don't want to be force fed advertising copy anymore. They are looking for information that is both informative and useful. You, as a marketer, need to find ways to locate and curate information that your clients both want and need. Forget about coming up with snappy little jingles. As CEO of Organic Media Group Miguel Salcido pointed out, "Try to avoid over crowding your site with ads, pop ups, or other irrelevant information. Your site's main focus should be the content, and other things can get in the way of the user's experience. If a site is difficult to navigate, which Google will check with their bots, your search engine ranking could go down.."
5. Focus on micro-segmentation
Sally Epstein is a brand manager for AMV BBDO in the United Kingdom. As the internet continues to become increasingly saturated with content, she advises, "The only way for medium and small businesses to stand out from the internet crowd is to specialize in quality content for niche audiences and targeted highly-specialized segments. Finding your own nook is becoming increasingly hard, but once you've found it you can turn it into a gold mine."
6. Keep close tabs on your ROI
Advertising instructor Dr. Prem Jagyasi says in a recent post, "Your online identity is based largely on the content marketing you do. But in order to budget efficiently for your online content marketing you need to crunch the ROI stats -- not only for yourself, but for your upper management. Use tools such as HootSuite or IceRocket. They'll give you real time stats to support your campaigns, or to reevaluate those strategies that are not living up to their potential."
And remember, your content marketing is only as good as your content -- so invest in your content providers for more better returns (or you'll wind up with bad grammar like this!)
REAL LIFE. REAL NEWS. REAL VOICES.
Help us tell more of the stories that matter from voices that too often remain unheard.