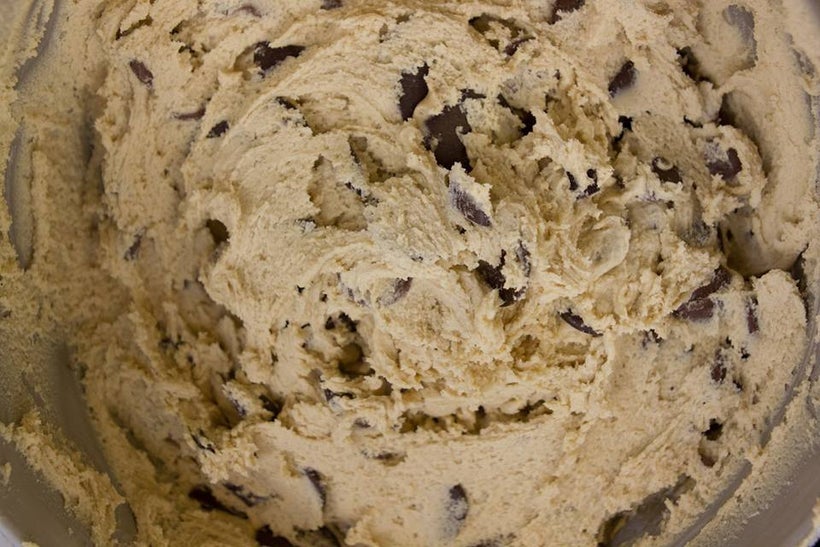 I fulfilled a lifelong dream almost four years ago by starting my own business: a cookie dough business called DOUGH & CO. I was inspired by years of volunteering at La Cocina, a San Francisco-based non-profit that helps low-income women of color start food businesses. Seeing people go through the program was super inspiring and gave me the courage to quit my corporate nine-to-five desk job and dive in headfirst.
Almost immediately upon starting, well-meaning and concerned friends and family members had suddenly become business experts offering their own unsolicited advice: "You should really focus on building a brand," insisted one friend; "You should sell cookies in Dolores Park—you'd kill it," suggested countless others; "You should probably just ask for your old job back" was the most common.
But it was the advice I personally sought from an actual food business professional that proved to be the most valuable. The wisdom came from my ice cream entrepreneur friend Neal Gottlieb whom I met while volunteering at La Cocina. Neal had started a successful organic ice cream company ten years ago called Three Twins Ice Cream. When I told him I was stuck because I wasn't really sure how to raise funding, he told me two things:
1. Don't take on investors until you run out of money
2. Don't hire anyone until you can't do the work yourself
For whatever reason, the above advice strongly resonated with me and turned out to be the only two pieces of advice I actually ever listened to (perhaps I had heard one too many stories of businesses taking on too much money too early on only to give up control of their businesses―the HBO comedy series Silicon Valley does all too good of a job accurately and hilariously painting that picture).
Neal was basically telling me to bootstrap my cookie dough business with my own money for as long as possible. "It'll be hard work," he warned, "but it'll be worth it." I'd forgo raising money and hiring people in lieu of doing everything myself so as to not run out of money (I stayed lean and reduced my burn rate, if you speak business jargon).
I did it all: from making my website to making my cookie dough, from managing my social media to managing relationships. I was a "one man cooking dough-making machine" as The San Francisco Chronicle put it.
After a couple years, I learned that in order for DOUGH & CO to become sustainable, I needed to start outsourcing my delivery. I was spending far too much time driving across the city or down to the Peninsula just to deliver one box of cookie dough to my customers. Luckily, I discovered The Chefs' Warehouse, a specialty food distributor that works with restaurants and chefs around the nation. Not only did Chefs' Warehouse take on the delivery for me without having to hire anyone or invest in a delivery vehicle, their sales team also helped me get more cookie dough into more places.
With The Chefs' Warehouse's help on the delivery and sales front, I had time freed up and could focus on more innovative things like recipe development. This year I launched four new flavors, including a smoke-salted peanut butter cookie and a horchata cookie (a nod to my love of Mexican cuisine).
I'm now finally making dough―literally and figuratively―with zero employees and zero investors/outside funding. The best part: I still have total control of my business and the decisions I make.
It's impossible to definitively say foregoing investment and hiring is the silver bullet to growing a sustainable business (every business varies and has different goals), and the future is certainly uncertain—anything can happen; however, not taking on investors nor hiring employees from the onset of my business has definitely helped my business become sustainable.
REAL LIFE. REAL NEWS. REAL VOICES.
Help us tell more of the stories that matter from voices that too often remain unheard.
This post was published on the now-closed HuffPost Contributor platform. Contributors control their own work and posted freely to our site. If you need to flag this entry as abusive,
send us an email
.