There are plenty of options out there for travel, outdoor, and overnight bags. Recently I was introduced to the Huru backpack, which has just started their crowdfunding campaign on Kickstarter today. So let's review this bag and see how it stacks up to some of the other various options that exist in the marketplace.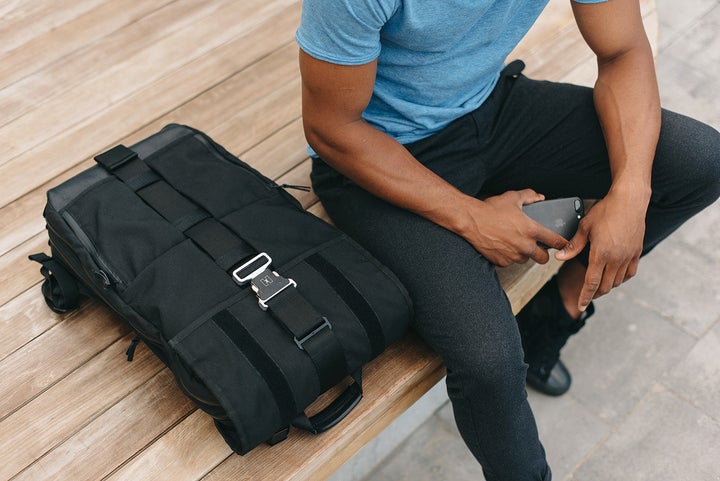 Spacious and Versatile
Not only is this bag expandable from 24 to 40 Liters, but it contains an impressive number of compartments to accommodate all you organizational needs.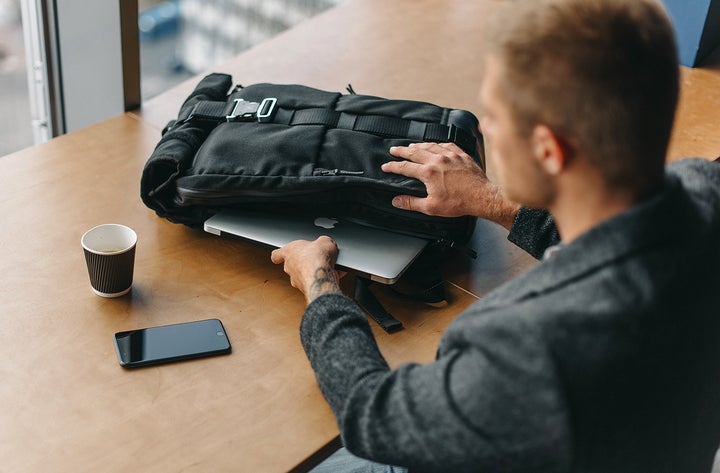 I was amazed by all the different compartments that this bag has. It does contain your standard features that most bags offer, such as a laptop sleeve, documents section, insulated drink storage, and discreet pockets for valuables on the shoulder straps. To go above and beyond the norm, this bag also contains a pocket that houses a built in rain hood to keep you dry, a 20.6 inch compartment for storing large items such as tennis rackets or a skateboard, and detachable waist support that can be used as a standalone sling/waist bag.

As for the sheer amount of volume, even in the compact 24 liter mode it is surprisingly spacious. As I was packing the bag's main compartment a few days ago for a weekend trip I thought I would need to expand it to 40 liters to fit all my clothes and equipment, but I found that there was more than enough space without that extra 16 liters!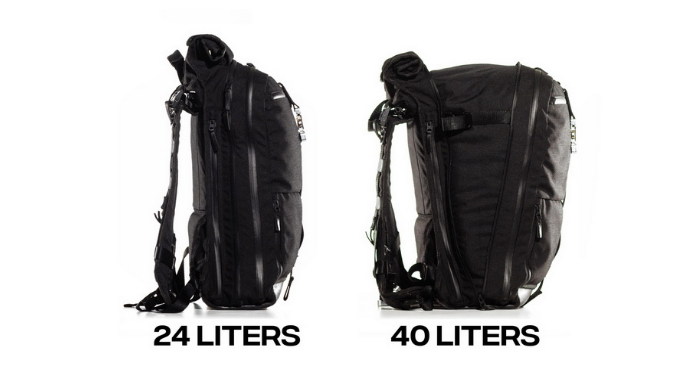 With how much space that 24 liter mode provides, I doubt I will ever need to expand to 40 liters unless I am actually using this bag as a luggage replacement for a long trip.
Sturdy and Protective
When it comes to keeping your valuables dry and safe, this bag really meets the challenge. It is made from water resistant material and even the zippers sport a water resistant seal.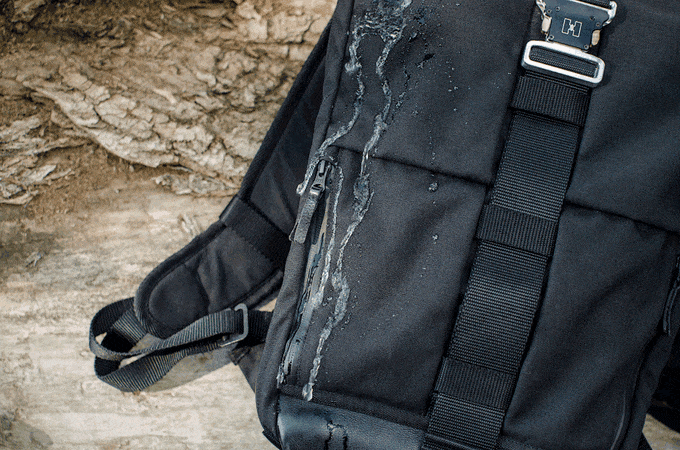 To makes sure everything stays contained and on your body, the clasps and stoppers are made from stainless steel. As well, the fasteners are custom designed to be smooth in operation while also maintaining impressive strength.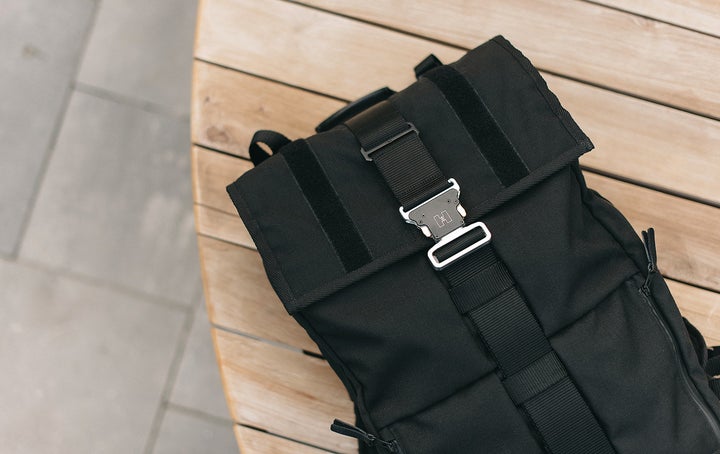 Now, I don't want to sound like I am merely advertising this product, because I'm not. This is not sponsored content and I am not being paid to cover this bag. It is just that I can't find anything to criticize in my review. The closest I could get to a critique is that the stiff, sterile, professional style of the bag might not be for everyone, but personally I love the look of it.
As a social media and content marketing consultant, I am constantly commuting to meetings with clients and having to bring varying amounts of video and audio equipment along with me. Every meeting and job has different challenges that will require me to pack different items. That being said, I have had experience with a wide range of bags. I have often sought out bags that will help make my life a bit easier on those commutes. This versatile and sturdy bag is definitely an answer to some of my prayers.
So if you are looking for a travel bag, compact luggage, a bag for overnights, a school backpack that won't tear under the weight of your books, or any other application that might come to your mind, the Huru backpack is definitely worth a look.
You can check them out over on Kickstarter where they have already raised several thousand dollars in the opening hours of their campaign.
Popular in the Community