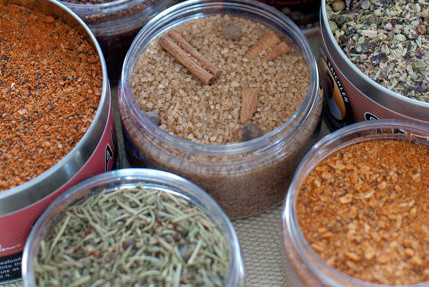 Back to school? Back to chemistry class. I promise to make this painless. You already know the formula to 4-4 rub (a.k.a. the only barbecue rub you will ever need in this life), right?
Well, here, in easy-to-understand chart form, is how to customize that rub to produce a wide range of flavors and ethnic character. In other words, by subtly varying each core ingredient--and adding strategic aromatics--you can create an infinite variety of rubs.
Master formula for basic barbecue rub (equal parts each, plus aromatics to taste):
salt + pepper + paprika + sugar (+ aromatics) = BBQ bliss
Master formula for brisket/beef rib rub (equal parts of each):
coarse sea salt + cracked black peppercorns + hot pepper flakes (or to taste) = brisket bliss
Pick one from each column.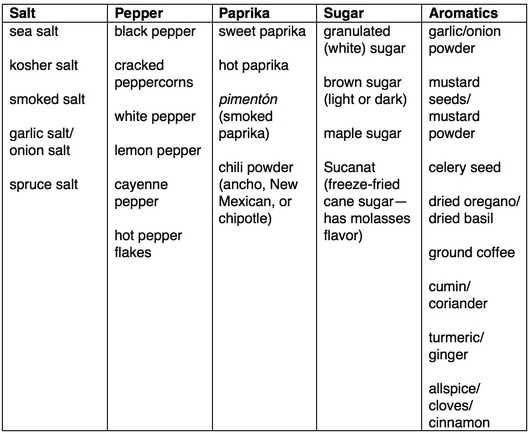 SIGN UP for Steven Raichlen's UP IN SMOKE newsletter to learn more about barbecue!
Steven Raichlen is the author of the Barbecue! Bible cookbook series and the host of Project Smoke on public television. His web site is BarbecueBible.com.