As the leaves begin to change color and collect in piles around yards across America, cocktail menus are undergoing their own transformation.
The effervescent, citrusy and sweet drinks of summer are being raked away, replaced with darker spirits, woodsier flavors and savory, spiced syrups. Fall is here, and it's worth toasting the right way.
Not unlike migratory birds aiming their flocks south, drinkers instinctively reach for whiskies as the weather cools. There's nothing wrong with this, of course. The Boulevardier, Manhattan and Old Fashioned are all perfect autumnal options. There is one drink, though, that gets the feeling of the season exactly right: The Flannel.
The aptly named cocktail calls for some intriguing, unique ingredients, but nothing you won't be happy is stocked in your bar for the rest of the cozy season.
Building off of a warming cognac base, the recipe takes the concept one step further, incorporating not only holiday season flavors such as apple cider and allspice, but including one last taste of sun: a splash of orange juice.
The first step here is to turn your apple cider into a syrup. If this sounds intimidating, don't worry. If you can boil water, you can figure this out. After simmering for about an hour, four cups of cider will reduce down to one, which will provide you with enough syrup for eight Flannels (i.e. one very fun night, or several mellow sunsets spent sipping in a rocking chair on the porch).
Next, you'll need a quality allspice dram. This is a liqueur spiced with...well, you guessed it. Though originally a Jamaican product associated with the tiki movement, and then all but unavailable in the states, it's making a comeback. With its aromatic mix of flavorings like clove, cinnamon, nutmeg and pepper, it adds complexity and depth to whatever cocktail it touches.
For your allspice dram, you have two options: you can go DIY or choose from the small, emerging group of quality bottled options. Try either the excellent St. Elizabeth Allspice Dram or new-on-the-scene Pimento Dram, from the good folks at The Bitter Truth. Either way, you'll have something interesting to experiment with through the season--oh, and make sure to try it in your mulled wine.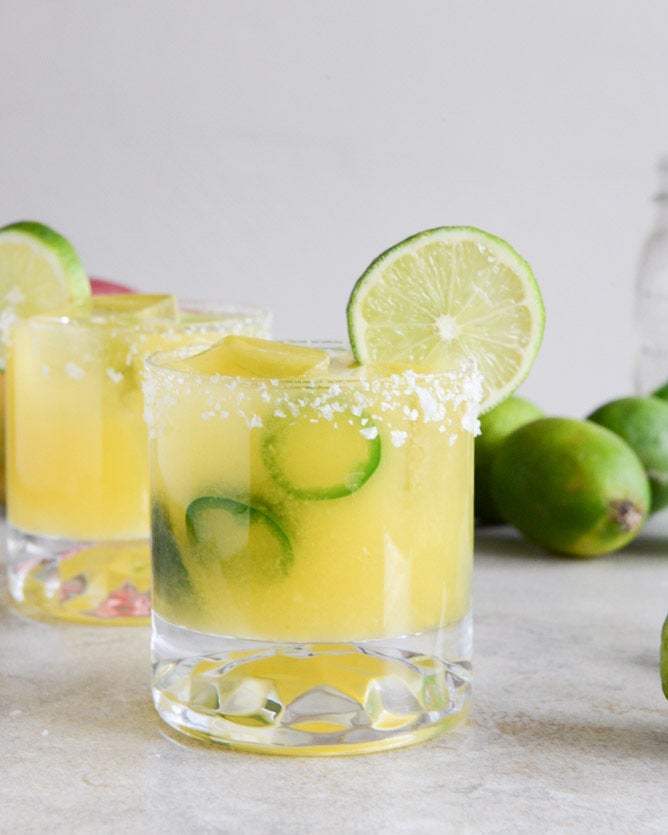 15 Twists On Classic Cocktails