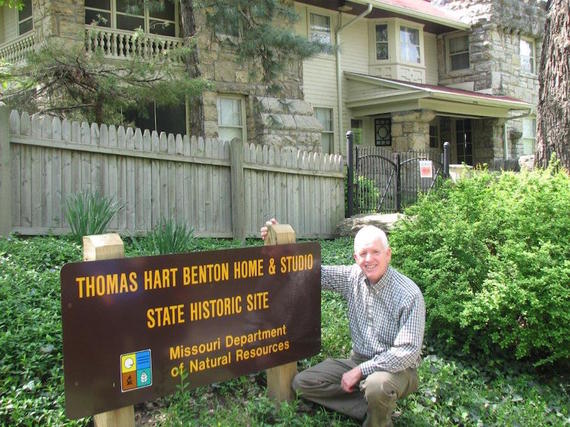 Thank you. In America, I believe we publish close to 4,400 books a day. Indie presses are niche oriented compared to the big publishers. It's very exciting to receive this Indie award.
Let's start from the beginning of your career. You have an exciting background as an educator and entrepreneur, or what we now term as the edupreneur. Can you tell me about your education journey?
My education journey began in the social era of the 50's and 60's. My parents and excellent teachers had a significant influence throughout my educational journey. My social conscience and interest in social justice began early. I grew up in Alabama in the 50s and 60's; it was a pinpoint of everything that was wrong in the American South paralleled with high racial tensions. Events like the Birmingham Bombings and the Selma March were part of my early life.
I went to George Peabody College for Teachers in Nashville, which is now a part of Vanderbilt University. After Peabody, I attended the University of Chicago. I went through a Master's program and received another degree in geography. At the time, I lived in Kenwood, which was just north of Hyde Park, about two blocks from Muhammad Ali. Although it was a tough area, I loved living there. Then the University of Chicago gave me a scholarship to earn my Ph.D.
I also received an offer to teach at a small school in a Presbyterian church that worked with Special-Ed elementary students. Eventually, I left the University of Chicago, went back to Tennessee, and taught 8th grade for a couple of years. My job was to prepare students who had disabilities to go to the next step of private high school or to get back in Nashville public schools.
At that time, I noticed these students didn't have a welcoming place to go after 8th grade. Nobody was excited to take these kids into secondary education. Some students had trouble in school, learning disabilities, emotional challenges, or behavioral challenges. That's when I said, "I'll create the school." When I was 24, I decided to establish and run a school, and I opened Benton Hall Academy.
Can you tell me more about Benton Hall Academy?
It was nothing but a wing and a prayer. Today, it's celebrating its 40th year. The private schools of Nashville were not interested in kids with disabilities, behavior issues, diabetics, or those with Tourette syndrome. I created a school for the children who needed a welcoming and reliable support system.
And the key ingredient in the school was always love. We did not build it with a particular curriculum. We built the school with a caring foundation and a focus on communicating with the families. And it worked for the kids. They were accepted as they were, and we helped them become who they wanted to be.
Benton Hall has always been a labor of love. And it reflects the way I established it, which was centered upon kindness rather than upon building an institution. It's centered on giving everything we have to the kids who need it most. When I opened the school, it positioned me to understand how American education was going to evolve in an ever-changing period.
Can you tell me about the motivation behind your book with Mark?
There are three or four different streams that helped create the book. In 1987, I left Benton Hall after running it for its first ten years. I met my wife in Nashville, and we moved to Minnesota where I became a tenured associate professor at St. Cloud State University in Minnesota, teaching school administration, the infrastructure of schools, logistical organization, and the training of principals and superintendents.
And that's when I began writing about the power of the private sector and about the challenges in the public school sector; this was the beginning of the education reform movement, and I believe we can still say we're in it. I wrote about the fact that I thought public school was ill designed to reform itself because it reforms on incrementalism. It was not open to radical change or to big ideas; it was not structured in a way to change.
Public school has 4 million employees and 50 million children to educate, and it's not something that turns on a dime or can innovate very effectively. I believed that the private sector was going to become the innovator. I envisioned it could offer different ways of schooling, different values, and a better focus on what you got for your money. I had a lot of faith in the early 1990's.
Can you tell me about the The Education Industry Report?
As a professor, I wrote about this topic. In 1992, I created a publication entitled The Education Industry Report and ran it out of my basement at home. I felt that there was this bubbling urge of the private sector to help kids who needed it the most. Also, I believed Wall Street should respond to a public system that spent millions of dollars in education and left us with a needle that didn't move very much. The Education Industry Report ran for eight years and was influential; it helped shape the education space.
We took a chance, and we sized the education industry. And through this publication, we invented the term Education Industry, which rolled off my tongue like a piece of gravel. It was so uncomfortable to say at the time. It was the Education Industry, and I said it. When we put the numbers together, it deserved the title. We rolled education up to be about a $650 billion industry, and this included K-12 public education, private K-12, preschool education, and secondary education. It also included on-the-job training, such as taking classes through General Motors University. And we said the number, $650 billion. Today, most people would call it a $1 trillion industry. Nobody had looked at the figures like that or even spoke of such characterization.
When we made that claim, we realized education was the second largest economic sector in America's economy.
What was the response from the public school realm and colleagues when you gave a name to education?
As a professor at a state university, my colleagues said, "What are you doing? You sound like the barbarians at the gate, and you're encouraging these guys to come in." It was an interesting time to argue with my colleagues. I said, "No, look at what we have here, guys; we have a system that allows 50% of African-American kids to never graduate high school, and we're proud of that? That's what we're going to continue to do? And you're defending it and saying that I shouldn't be able to bring in free enterprise notions?"
It was a great era while I wrote this report, and the subscribers included investors who began to appear. I spoke all over Wall Street. If you look at history, I was frequently quoted on public schools and free enterprise.
It was such an exciting period; every major newspaper in America was interested. Eye On America did a series and CBS Evening News covered this movement.
Every major investment group invited me as a conference speaker to talk about how education was going to shift. I also spoke at the National School Boards Association, and the School Superintendents Association hired me to talk to superintendents about the coming of more investment activity into education.
Did you start to see a shift or further results?
In the late 1990s, I was still frustrated. I had been at this for ten years; it should have been enough to move the needle. Unfortunately, even with all of the press and influence, bringing about significant change was still a challenge. I wanted to write a book, a fiction piece that brought the story of education reform to a mass audience. I wanted to write a piece that fit in with American Literature, a story that we could make into a screenplay. In 1997, I hired a young woman who was a journalism major. I told her my story idea, and she turned it into a screenplay treatment.
When she completed her work, I took the screenplay and put it away with my files. I pulled it out ten years later in 2007 and read the screenplay treatment again. I knew this was a unique story, one that Americans would enjoy reading. I called the Minnesota Film Bureau and they told me, "Now you have to turn it into a novel." And I did; I turned it into a book entitled The Last Year of the Season (North Star Press, 2014). The book tells a story about the gridlock of public education in America and captures the actual state of American public schooling.
Although it took all that time, it made me believe even more in books. And I shared it with Mark Claypool, my co-author on this current book. I said, "Mark, you should write a book. Voice this out, Mark. You have the experience. You do things for the American public education sector that nobody else does. You have hundreds and hundreds of school districts as clients. You are educating 18,000 kids every day who are marginalized in American public education. You have a platform. Let's turn it into a voice." And that's why we wrote our book, We're in This Together: Public-Private Partnerships in Special and At-Risk Education (Roman & Littlefield, 2015).
Have you found school districts that are more accepting of what you are doing and some that are less accepting? Do you see a drastic difference according to political areas and regions?
Again, this is a big issue that requires a complex, multi-faceted response. Some places embrace what we do, while others will not engage. We focus on four types of areas at ChanceLight, but for this conversation, we'll concentrate on two areas, Special Education and Alternative Schools.
Let's talk about the history of Special Education
The environments for special education radically differ in the United States. Gerald Ford signed PL 94-142 in 1975. This law guaranteed a free appropriate public education to every child with a disability. This law came about through decades of work in advocacy for children with handicapping conditions. Before PL 94-142, we had a series of hearings in the 1970's that showed that there were more than 1 million children in America who were denied access to public education because of their handicapping conditions. At the time, superintendents had the power to ignore children with disabilities because it was believed that these children were uneducable.
We also had 2 million children in American public schools that had handicapping conditions and were receiving an incredibly substandard education. It took a federal law to make special education mandated across the country. You can't deny access to any child in American public schools regardless of their handicapping condition. And I say that because I don't think that's hardly appreciated anymore.

Although the law passed and is mandated, it is amazingly underfunded. It should be funded at 40% on the federal level. In reality, it is funded at about 15%. This forces school districts to respond at a state and local level to a rather expensive part of public education. Of our $630 billion industry, we spend about $100 million on 13% of our children; we spend a lot more money on special education than on mainstream education, but that's the nature of the beast.
Can you give us an example of a state that is meeting the needs of these kids?
Yes, California was ahead of PL 94-142. Massachusetts with its 766 schools was way ahead of PL 94-142. There were some states that, because of their culture, their history, and their wealth, created better opportunities for kids with handicapping conditions than most other states. The majority of states did not take root in engaging the private sector or in trying to create the best opportunities for kids, regardless of whether it was a public or a private school. Some states say they are not going to get involved with the industry. It's a political issue and an approach to the market.
Let's talk about today. How does the special education system work for parents who have children with special needs?
For example, if you have a child in San Francisco who has autism and has an IEP (Individualized Education Program), the IEP will not transfer across states. If for some reason you have to move to Dallas, you would have to start the entire process over with the local school district. Your child will not get the same services in Dallas that he/she received in San Francisco. The IEP, even though it's a federally mandated process, is not portable. It's not even portable to go from San Francisco to Los Angeles or from Austin to Dallas.
It's not an easy situation. Every district gets to rewrite it. They have to take your child in by law, serve him/her, try to meet the IEP, and they have 60 days to revise the IEP; they're going to rewrite it, not for what your child needs or had, but for what they have in the new district.
And that is why we have a federal law. It's the only federal law that I know of in our nation that is enforced by parents. This law is not enforced anywhere else except by an angry parent or guardian.
How about alternative education?
In 2005, we acquired Ombudsman Educational Services, based in the Chicago area. Ombudsman operates alternative schools for kids who are in credit trouble, who may be suspended or expelled, possibly truant, or who need a different type of learning environment. Our alternative education business is fascinating because there are settings that make this a very fluid process with the public systems. Georgia is a great example. Georgia has an environment that welcomes alternative education groups like Ombudsman to help raise graduation rates, to help get kids to school, and, in recent years, to help them pass the Georgia high school exit exam.
You take these kids, who have failed in the public school system, and you put them in a small business-like environment with three or four teachers and they thrive; this is blended learning. They have small group instruction, technology-based instruction, and individual work. All of the things that can distract them are gone, and they grow up, and it's wonderful.
There are certain environments where alternative education clicks and the stars align.
I look at the bell-shaped curve for intelligence regarding the 50 million children that are in public school. The kids that are on the right-hand side of the curve are probably doing well. They have average to above average intelligence, and those are the kids who we design schools for and they flourish.
However, that leaves on the left-hand side of the curve 25 million children that have less than average intelligence and all of these factors build against them. And I think those are the kids who are at risk in America. As we raise the standards, increase graduation rates, and try to make everyone college ready, we are opening the back door of education wider and wider for those children to fail. That is an absolute reality in American public schools that we refuse to face.
And how do you view our reality today in reference to all of the changes taking place in education?
We have been so resolved to get everyone college ready that we forget about our realities. Everyone doesn't need to go to college. It's not what every student in America needs anymore. America still needs craftsman. America needs people who work with their hands and think as they work creatively. We need individuals who solve problems and repair infrastructure while making a healthy living.
The American public education system has forsaken the trades, abandoned craftsmanship, and left behind the value of having significant auto mechanic training programs and technical training programs. We're bringing some back, but for 25 years we threw them out of public school.
And it is entirely wrapped into an economic system that is not changing what is possible. I believe that we're at a tipping point in American public education based on a few factors including the economy, global competition, demographics, and technology. We are in an economic period in history that is rapidly changing from smoke stacks to technology. Also, we have worldwide competition now. We are not the only wealthy nation in the world anymore.
Demographics also play a leading role. We have a substantially aging society who doesn't have children in public education. We have a reduced number of children per family and are experiencing dramatic immigrant change in America. Demographics are part of the tipping point.
And technology is changing everything in education. We don't need to gather kids in yellow school buses and cart them to a brick building every day for them to receive an education. Two million children a day are educated at their kitchen tables and are highly successful; those 2 million children, who now represent about 4% of America's public-school children, are home educated. We're not trying to reel them back into the schools. They demonstrate that for a relatively small home budget, we can have phenomenal outcomes.
Parked outside of my office are two giant yellow school buses. I look at them and I think that this is an antiquated way of moving children to brick-and-mortar based education. It doesn't have to be like this. You can learn in various ways, and we have options now. Our system is an interwoven major component and an integral portion of America's economy. Four million people live by that system, and you can't change it. They have a vested economic interest in it.
We're so wed to this system that we can't seem to adjust it. And it's not the teachers who are to blame. I've met and worked with hundreds of educators and administrators in my life, and they're great people. They've given their lives for a good reason, but the system is antiquated, and that's the frustrating part. I believe that's why the private sector can come in with innovation. Kids don't need to go to school six and a half hours a day. That's a social construct. And it doesn't have to be that way. We can create other ways to care for children and to educate them.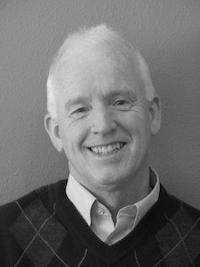 John M. McLaughlin continues to have an entrepreneurial career in education. At age 24 he started a school for wonderful students who benefitted from a highly personal education. Forty years later, Benton Hall Academy in the Nashville area rocks-on having served thousands of students, many at challenging periods in their family life. In the mid-80's John became an associate professor of educational administration at St. Cloud State University in Minnesota. While a professor he researched the role of the private sector in school reform and started the influential Education Industry Report, tracking private investment in the education arena. He left his tenured post in academia to focus on the business of education. In 1999, he joined ChanceLight Behavioral Health, Therapy, and Education where he serves as an executive vice president and director of research and analytics. In 2014, John published The Last Year of the Season (North Star Press), a tale of Wall Street meeting the board of education in fictional St. Luke, Minnesota. In 2015, along with Mark Claypool, he published We're In This Together: Public-Private Partnerships in Special and At-Risk Education (Rowman & Littlefield). In progress are two further collaborations: one focused on autism and IDEA, the other on business tales in education. John continues to write fiction, has a mission to the Kilimanjaro Region, and comments on education @ReframeEd.
Calling all HuffPost superfans!
Sign up for membership to become a founding member and help shape HuffPost's next chapter