There is nothing more comforting and heart-warming than a homemade meatball. Eating meatballs reminds me of the days when we were pampered, a time when my grandmother force-fed me her home-cooked meals at holidays and family gatherings. Thanksgiving, Yom Kippur, a random Saturday night dinner -- you name the day and it was pretty much guaranteed that meatballs would be involved.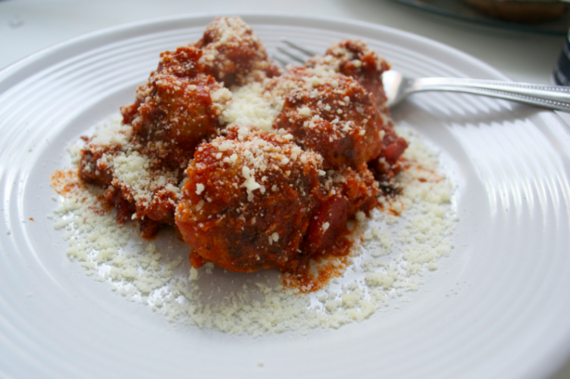 Most people are used to the traditional beef variety, but my grandmother's recipe is another animal entirely -- no, really, it's turkey. Flavorful and filling, these guys will give your local Italian joint a run for their money. They're perfect for an afternoon snack, party appetizer or a hearty meal. And best of all, they can stay in your freezer for over a month so you won't have to waste a bite.
My grandmother has been making this recipe since as long as I can remember. Although it seems almost sacrilegious to reveal a family secret on the Internet, I feel obligated to share this treasure with food lovers across the world. At least you made it on to the World Wide Web, right, Grandma?
Prep Time: 5 minutes
Cook Time: 60 minutes
Total Time: 65 minutes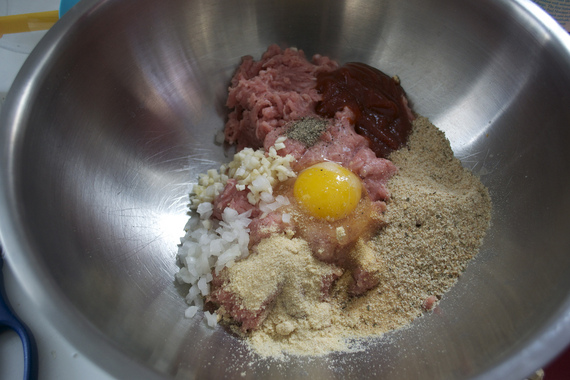 Ingredients:
1 pound ground turkey
1 egg
1 jar marinara sauce
¼ cup ketchup
1 tablespoon granulated garlic
1 tablespoon onion powder
2 tablespoons fresh minced garlic
1 tablespoon fresh minced onion
1/8 teaspoon pepper
¼ cup seasoned breadcrumbs (may vary based on looseness)
Olive oil spray or 1 tablespoon of olive oil
Parmesan for garnish (optional)
Get the full recipe here.