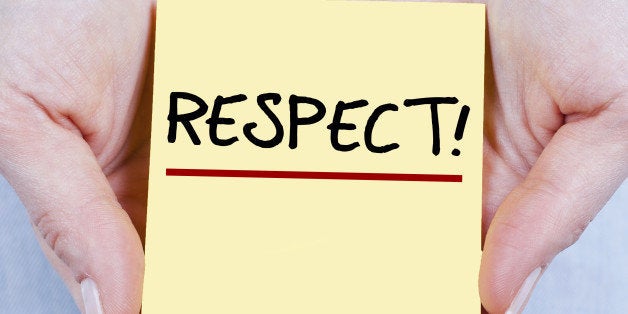 My name is Mary-Ellen Powers, and I would like to share with you my story of social acceptance and overcoming bullying.
Academically, I did well in school and was mainstreamed in a normal classroom setting with help of a teacher aide or Special Education teacher as needed. Although, I struggled with peer acceptance my entire life.
When I was a child, I didn't have many friends, but I had a small group of friends. As I became a teenager, I struggled with peer acceptance. I didn't know why some of my friends were starting to leave me out, or why I wasn't invited to 'hang out' with them after school or on weekends. I was shy, and overweight. When my friends started to date, I was left behind as boys called me fat, ugly, and the most hurtful insult of all, retarded. I lost a great deal of self-confidence and it took me years to gain it back.
I discovered Special Olympics during my junior year of high school. I attended a bowling practice, and my life changed! Everyone was so kind and accepted me for who I was instantly. The first person I met is one of my best friends today. I first started competing in bowling and aquatics. I started to gain my self-confidence back.
High School was a bit better for me socially. Some of the people who bullied me in middle school grew up and started to be friendly with me and my friends who were in the Special Education classes. Because of Special Olympics, I developed the confidence to be the trendsetter and attend my senior prom alone and I had a fun night with my friends!
I received my diploma with my graduating class and went on to Salve Regina University to receive state certification for teacher assistants. I spent nine great years working as a teacher assistant at Meeting Street, an inclusive school for children and young adults with physical and intellectual disabilities and their typically developing peers.
In 2002, I was introduced to the Special Olympics Athlete Leadership Programs. I went through global messenger training, and became an athlete trainer in the program. I joined the State Summer Games planning committee as the athlete representative. I joined the camera crew, then later co-host of Special Olympics Rhode Island Magazine, a television show where the cast and crew are made up of Special Olympics Rhode Island athletes. I have had many great opportunities interviewing sports figures, celebrities, and of course Eunice Kennedy Shriver while traveling to some amazing places, such as Ireland and Japan and Morocco. Because of Special Olympics and the Athlete Leadership Programs, I gained so much. I competed in more sports. I gained real, genuine friendships and restored self-confidence. I discovered my voice has grown stronger, and I can confidently stand up for what I believe in...educating people to be kind and accepting to people who have intellectual disabilities. It also led me to finding my dream job working for Special Olympics Rhode Island as the Administrative Assistant!
When the 'Spread The Word To End The Word' campaign started over 7 years ago, I was asked to be the athlete representative for Special Olympics Rhode Island. I felt it was the perfect opportunity for me to give back to those who are still afraid to stand up for themselves. I wanted to be that person I was afraid to be when I was bullied.
Why did the term 'Mental Retardation' turn into slang? No one really knows, but it did catch on. The word 'retarded' has become a synonym for 'slow and stupid.' Because of that, those of us with that medical diagnosis are hurt by it every time it is used in that context. It is offensive. Even when it is not directed at us, we are still being hurt by it. According to some of my friends who are athletes in Special Olympics, when they hear the word 'retard' being used in that context, they feel hurt, anger, sadness, disgust -- and I even heard "It's like a knife cutting into my heart." It feels like a knife cutting into my heart seeing my friends hurt by it and it needs to stop! The medical diagnosis 'Mental Retardation' has been changed to 'intellectual disabilities,' that's how much an impact this campaign has made on the community! Even celebrities and sports figures took the pledge!
We aren't being politically correct, or the 'word police.' We are compassionate people who have been hurt by the sting of that one word and we don't want anyone else hurt by it. Words DO hurt! We may learn at a slower rate, but we are not retarded. All we want is to be accepted, and respected! In fact, the only R-word in our dictionary is RESPECT!
This post is part of a series produced by The Huffington Post and the Special Olympics in conjunction with Spread the Word to End the Word awareness day onWednesday, March 4. To find out more about the Spread the Word campaign, please visit the website. Join us in taking the pledge at R-Word.org. After you pledge #Respect at r-word.org, carry the torch for respect in Special Olympics' #UnifiedRelay. Learn more here. Read all posts in the series here.
Calling all HuffPost superfans!
Sign up for membership to become a founding member and help shape HuffPost's next chapter