The first entrepreneurs into the Shark Tank this week were Christian Schauf and Mike Escamilla. They were there presenting their product The Seventy2 and seeking $100k in exchange for 5% of the business. The Seventy2 is a survival kit made up of 35 high-quality tools and instructions meant to help you survive in any number of disaster situations.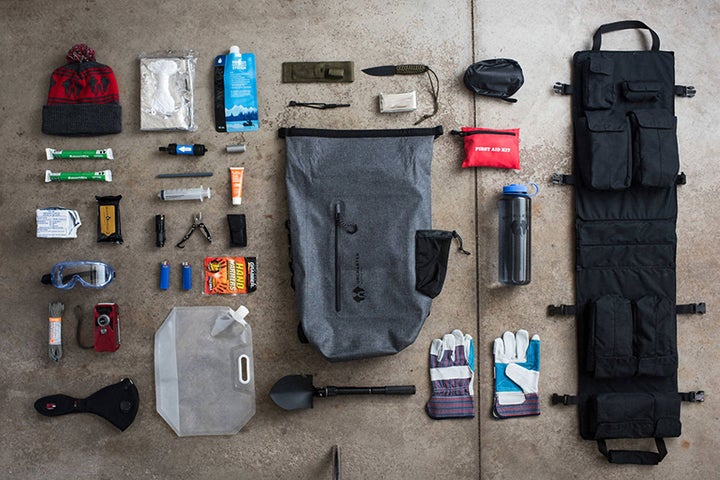 As of the filming of their presentation, the numbers they had been seeing were already impressive. In only six months they saw sales of $700k with around $400k of that being in the first month through their crowdfunding campaign. The kit retails for $350 and costs them $141 to make.
I was intrigued by this product as soon as they said it came with instructions. That may sound silly, but it really is a big deal. I live in a fairly disaster prone area, Myrtle Beach, South Carolina. We get hit by hurricanes every single year and often go without power for days after a major storm. As well, even though my house is in a location where it rarely floods, many people here in Myrtle Beach deal with their houses flooding on a yearly basis. I have found from personal experience that not many survival or first aid kits come with detailed instructions, and I have bought a lot of them.
As for their presentation, they were able to secure a deal with Robert Herjavec. While I believe Robert will be an excellent partner for them, I am a bit curious to know what they could have accomplished with Lori. She seemed to want in on a deal with them, but Robert demanded an immediate answer to his offer. I just feel like this product would have sold spectacularly on QVC. That's not to say the only way to get on QVC is through a deal with Lori, but it definitely would have given them a shortcut. The Seventy2 is a product that would benefit from demonstration. Being able to lay everything out on a table and having the opportunity to go through some of the instructions to display how detailed they are could be one of the best ways to market the kit.
None of this is news to the creators of The Seventy2, though. They already provide a comprehensive unboxing video on their website.