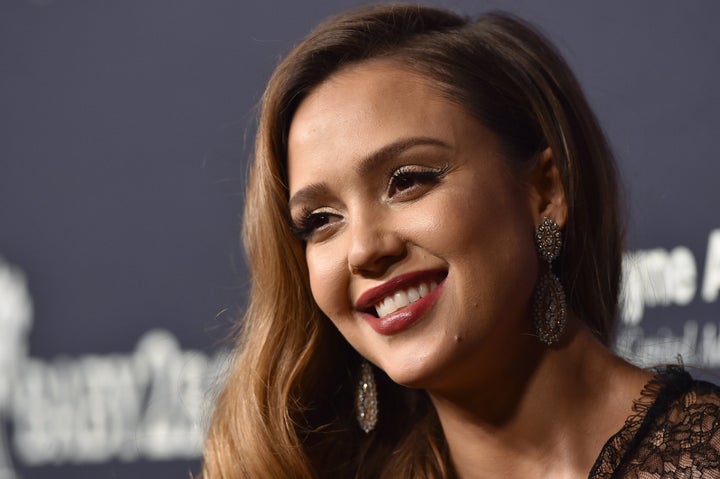 Jessica Alba doesn't plan to go back to acting unless she's "in control." 
The "Sin City" actress, who's spent the last few years building her business empire, told Good Housekeeping she doesn't plan to take on a new role unless she is at the helm of a project.
"I did a role in Ted Melfi's movie 'El Camino Christmas,' but unless I was in control, [going back] would feel weird," Alba told the outlet in a feature on her company published on Thursday. "If I could develop a film or a series for Netflix, that would be cool. I still have my 'Dark Angel' fans, and Hollywood is finally allowing women to star more in action franchises, which is a passion of mine."
The star has been vocal about the difficulty of finding roles that stir her passions. In 2014, she told HuffPost she'd been offered many one-dimensional parts throughout her career but she felt encouraged by leading ladies like Jennifer Lawrence, Angelina Jolie and Charlize Theron who had starred in box office hits. 
"I think there's more opportunities maybe than there were before for female leads in film versus just being 'the girl,' and I think it's a matter of us women choosing to take on those roles," Alba said at the time. 
"Maybe you get paid more money to play the 'hot girl' that really doesn't have anything to do, but it's not going to be a role that's going to make a difference in the perception of women's roles in movies," she added. "So maybe do that gritty independent [film] that you may have to produce and put together, but you get to play a lead and you get to play a dominant, complicated, multi-dimensional character."
This February, Alba said her heritage also made it difficult for her to land roles she wanted. The star told PopSugar's "Pretty Unfiltered" the entertainment industry tried to box her in.
 "They couldn't figure out my ethnicity," Alba, whose father is of Mexican descent, said. "They were like, 'You're not Latin enough to play a Latina, and you're not Caucasian enough to play the leading lady, so you're going to be the 'exotic' one.' Whatever that was."
Calling all HuffPost superfans!
Sign up for membership to become a founding member and help shape HuffPost's next chapter