I recently sat on a panel hosted by the Council of Urban Professionals with NYU Law Professor Kenji Yoshino, following Yoshino's conference remarks regarding his work on "Covering." In his book and following studies with Deloitte, Yoshino brings attention to how we "modulate our identities in order to be accepted by the mainstream." He calls out the dismal figures in senior leadership, as well as in the C-Suite, where with Ursula Burns stepping down from Xerox, there are no Black women leading a Fortune 500 company, where Tim Cook coming out as openly gay makes him the only leader of a Fortune 500 company to identify as such. The lack of diversity in corporate leadership is staggering and as our country's population and workforce are increasingly diverse, leadership is not reflecting any of this growth.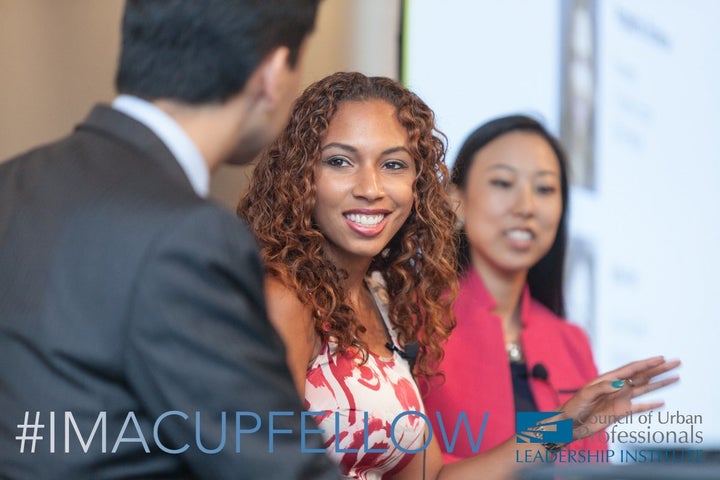 Yoshino notes that while even white men "cover" to thrive at work, the tax placed on people of color and other minority groups is much higher and can contribute to the isolation, stagnation and failed retention of minority groups at companies. By discussing how we cover and why, Yoshino drives a conversation around how companies can strengthen their inclusion efforts and hopefully a pipeline for leadership that is more reflective of today's workforce.
Yoshino's research really resonates with me because it not only validates my life's work, it also affirms my personal experience of growing up between two worlds. My mother was very persistent about finding me opportunities to grow and make sure that my life would be different from hers and others in our community. At the age of 12, I began to commute nearly two hours from East Flatbush, Brooklyn to the Upper East Side to attend a wealthy private school. Every day, I was faced with living in two different realities— that of my low-income neighborhood and that of my very wealthy Fifth Avenue "Gossip Girl" world. At school, almost all of the people of color I interacted with were employed in service positions, i.e. cooks and cleaners, and at home, I interacted with no White people at all. I learned to navigate this double life at a pretty early age, way before I knew "covering" was a thing. At best, the only term I knew for managing my two worlds was "code-switching," and that skill was critical to my success in each world.
As a teenager, I quickly realized that straightening my hair would mean less questions about my hair care routine, or that saying my father had passed away would raise less eyebrows than admitting he wasn't present. I also realized chatting about Mock Trial and AP Portfolio Art class in the Met did not gain me cool points in my neighborhood. So I learned, without knowing, how to manage different worlds, and make whoever was around me feel comfortable even if at the expense of my own discomfort.
But that was over 10 years ago. That was before U.S. Census data revealed that by "2020, fewer than half of all U.S. children ages 0–17 are projected to be White" or that right now, as of 2015, Hispanic children represent 25% of all children. As the demographics of our country are changing, we should be encouraged to live more authentically, but inclusion policies of corporations aren't matching the rapid increase of people of color in our society and legally they aren't facing much pressure to change.
Just last month, we saw the 11th U.S. Circuit Court of Appeals dismiss a lawsuit brought by the Equal Employment Opportunity Commission against a company that refused to hire a black woman based on her physical appearance. It has been ruled it is not racial discrimination to have guidelines on how employees should wear their hair. This feels like a case of covering going too far, moving covering from being a choice to a completely legal mandate that minority groups have to change their appearance for work. The tax placed on people of color and other minority groups continues to stifle professional advancement and it at the cost of innovation and better meeting consumer needs. Last week, WSJ published insights to how "companies with higher proportions of women in upper management achieve higher profits" and there are countless other data points that show the value of diversity. The frequent argument in favor of covering is that it helps more people of color get a seat at the table. But when people of color rise to certain levels, advocating for diversity tends to have adverse affects. The conversation needs to shift from what we as women, people of color, and other minority groups, have to do to blend in to what companies need to do to create inclusive and better business environments.
There were points in my career when I was told to cover and against that advice, decided not to. I led an LGBT group at my college and some advised I should omit that from my resume. I considered what the culture of an organization would be like if hiring managers would turn down the resume of a great potential hire on the basis of my advocacy work. I decided that culture would not be for me and instead searched for companies with high profiles on the HRC Corporate Equality Index. My resume stayed how it was, with no omissions, and I found a home at Disney/ ESPN.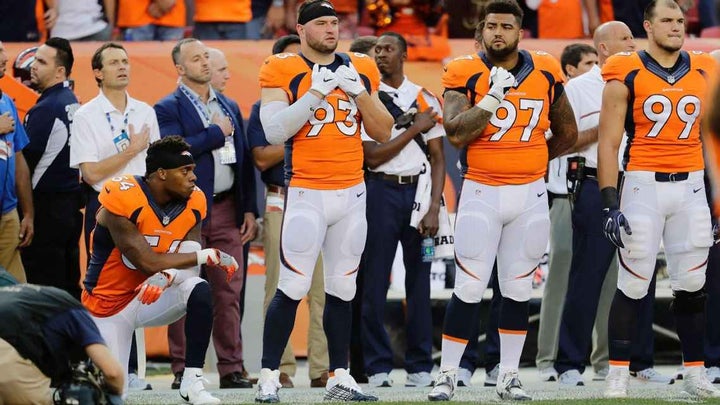 Finding a company where you don't have to cover critical parts of your identity is not impossible and can be done, but it does take work. This football season, when Brandon Marshall kneeled during the anthem, he lost two sponsors, but he gained another, proving that no, we do not always have to bend on our values to win in business. While the federal appeals court does not support Chastity's desire to live authentically in her identity, there are companies that will, that are genuinely invested in creating an inclusive work culture. Identify those by going beyond their diversity value statements. Take a look at their leadership, explore the work they are doing to eliminate bias in hiring and promoting talent, and assert your values in the hiring process. It will take some extra effort, but you can find a company that will respect you without having to cover to the point of compromising your values.
Support HuffPost
The Stakes Have Never Been Higher
Related
Popular in the Community