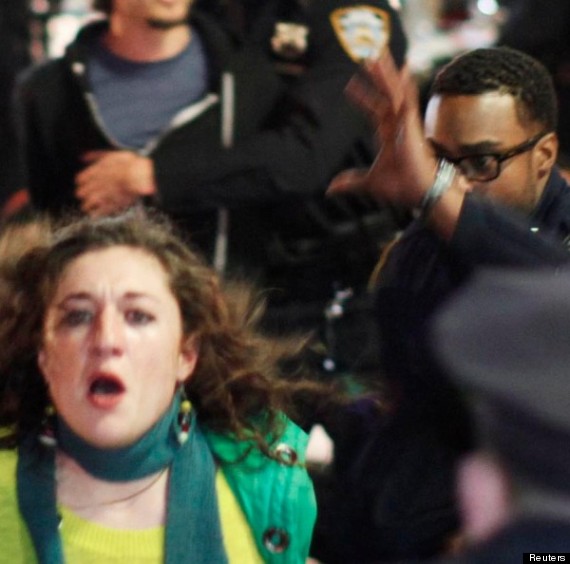 Officer Bovell certainly not the aggressor and certainly appreciative of any misunderstanding after elbowed by Cecily McMillan when he grabbed her from behind.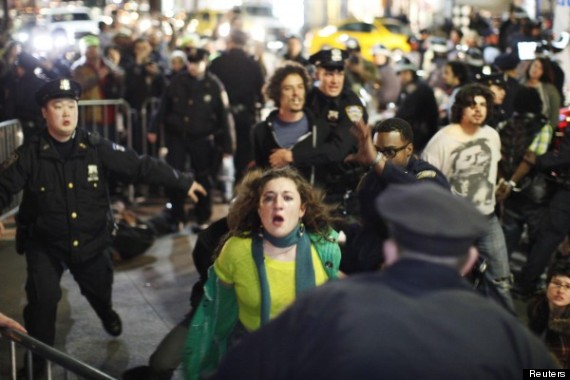 Larger angle of Reuters shot as multiple other Occupy hooligans are snatched up.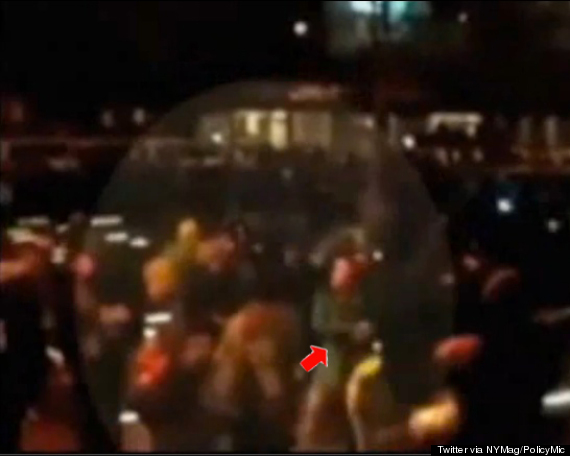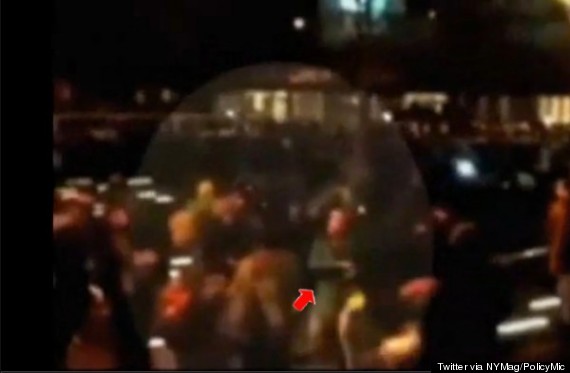 Certainly not the arm of Officer Bovell grabbing McMillan from behind in the neighborhood of her right breast before she swung backwards with her elbow in the following video: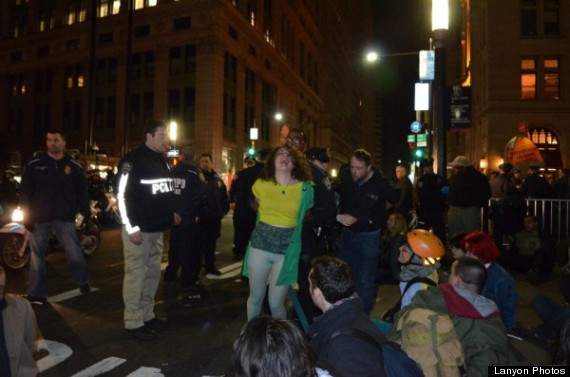 Obviously, it's a self-inflicted bruises above Cecily McMillan's right breast, right? as established in the even-handed trial. Somehow, defendant's lawyer and Officer Bovell not seeing eye to eye over his assault.
Sixteen minute video of McMillan obviously faking a seizure while paramedics surely have better things to do for the first eight minutes, upon which, they clearly have the situation in hand before summoning ambulance another eight minutes later.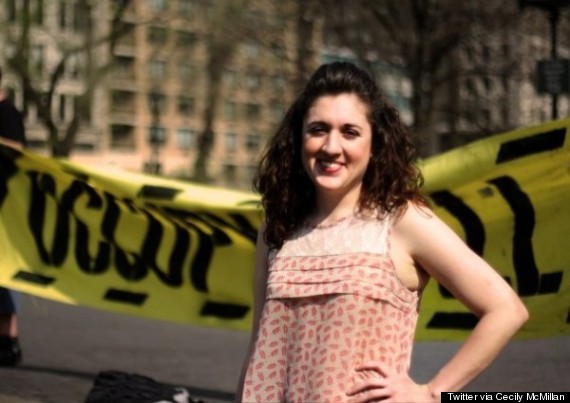 Popular in the Community