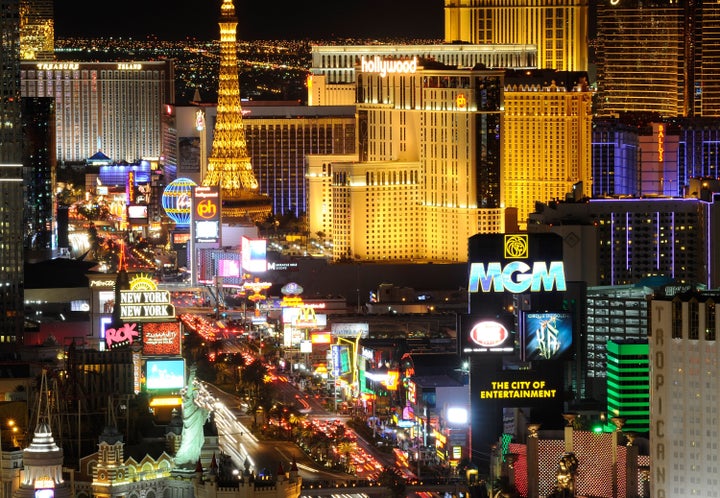 There are so many sad stories these days about arts organizations that are closing or cutting back, artists who are not having an opportunity to do their work and children who are not receiving any arts education, that one must celebrate the truly happy arts stories with special vigor.
One of these happy stories is the opening of the Smith Center for the Performing Arts in Las Vegas on March 10.
The Smith Center is a superb new arts facility that brings a strong cultural voice to Las Vegas.
What is especially exciting is that the rationale for the Center has little to do with the millions of people who travel to Las Vegas every year to enjoy the hotels, gambling and shows for which Las Vegas has become famous.
No, this Center is meant primarily for the local population; it recognizes that every community needs and benefits from culture of a different kind than is routinely available on The Strip. (You must not read any condescension on my part as I have enjoyed traditional Las Vegas offerings on many happy occasions.)
This season alone, the Smith Center will bring the Academy of St. Martins in the Fields with Joshua Bell, the Cleveland Orchestra, Yo-Yo Ma, Alvin Ailey American Dance Theater, Sweet Honey in the Rock, David Sedaris and much more to the citizens of Las Vegas. It will also provide a stellar home to local arts organizations. One looks forward to a time when the artistic leadership of the Smith Center develops unique programming of its own.
What makes the opening of this new arts venue even more impressive is that its opening was preceded by the implementation of a sophisticated arts education program for the community's elementary and middle school students. (Full disclosure: The Smith Center along with most of the arts organizations in Las Vegas/Clark County recently joined the Kennedy Center's Any Given Child arts education initiative.) Every Kindergarten through eighth grade student in the public school system will be given a systematic arts education. This suggests a recognition by city officials that there is no reason to open an arts center if one isn't also assured that tomorrow's audiences will value it.
It isn't just the marriage of these two projects that is so encouraging, it is the order in which they happened. Any Given Child was initiated before the opening of the Smith Center.
In too many cities the excitement of constructing a new facility trumps a thoughtful, holistic approach to the development of an arts ecology.
Board members become overcome with an edifice complex and all attention is focused on architecture, fundraising, and opening night galas rather than on building an audience, engaging a family and creating artistic and educational programming of the highest order.
Developing the vital educational programming that justifies the huge investment in the arts center often takes a back seat.
This was clearly not the case in Las Vegas where government officials, educational leaders, leading patrons and Smith Center staff have done something special, important and smart.
Related
Popular in the Community