According to the United Nations, there are over three billion internet users around the world. In the United States, eight out of every 10 adults has access to the internet in their home and uses it regularly for different daily needs. Without a doubt, the internet plays a fundamental and ever-increasing role in our lives, and nowhere is this more obvious than in how we make our consumer choices.
The U.S. government estimates that almost 9% of all retail sales during 2017 occurred via e-commerce, and that number is only expected to increase. Furthermore, 79% of all American adults have reportedly purchased things over the internet during the last year. With the expansion of e-commerce and online buying opportunities, the ways in which people make their consumer decision is also changing.
Whereas most consumers used to recognize brands and make their consumer choices based on traditional advertising channels such as TV and radio spots, the internet has opened the playing field and allowed smaller businesses and companies to reach the average consumer. While brand recognition might not be possible for smaller companies operating in competition with global corporations, independent online reviews concede smaller companies the opportunity to influence and make their case to potential clients.
Word of Mouth Referrals 2.0
Despite the billions of dollars spent on media advertising by businesses both large and small, word of mouth advertising has long been considered one of the most effective and valuable forms of advertising for a business venture. While most consumers understand on a subconscious level that paid advertisements are trying to "win them over", a word of mouth referral from a trusted friend or family member is usually seen as coming with "no strings attached." While a multinational corporation is obviously trying to manipulate us into purchasing their product through a TV commercial that shows some celebrity endorsing their product, we probably do not attach those same inducements when our mother tells us about a great restaurant she visited last night.
Business leaders understand the importance of word of mouth referrals (the term advertising is misleading since our mother is most likely not being paid by the restaurant to tell us about the delicious filet mignon that she ordered). One recent report found that over 60% of all marketing executives continue to believe that word of mouth marketing is still the best and most effective form of advertising.
With the rapid growth of e-commerce and online business, word of mouth referrals is also transforming. Instead of personal anecdotes and individual experiences shared casually between two friends, online reviews of products and businesses are becoming the new form of word of mouth referrals. Almost every major e-commerce site along with several social media channels allows customers to share their opinions related to the product or service they received.
Third Party Review Services
As more and more people discover the importance of online reviews and depend on these reviews to make their consumer decisions, several third party review services have surfaced online to bring together in depth evaluations and assessments of businesses in different categories. Many of these online review sites, such as Trust Pilot, allow customers to offer their independent reviews related to any different type of product, website or company. Through simple search services, they thus allow other customers to search for reviews on different companies and products before deciding to click on the "buy now" button.
There are also third party review services dedicated to specific industries or business niches. One website offers in depth reviews of different casino resorts in Canada. Additionally, they offer independent reviews from online players from around the world. Since there are hundreds of online casinos operating illegally and outside of any state regulation, these types of reviews can be essential to help players find ways to play legally in their countries.
While most consumers appreciate the ease of shopping from the comforts of their homes, the internet is also filled with swindles, scams, and frauds. These third party review services help consumers to determine what online businesses are legitimate and safe to use.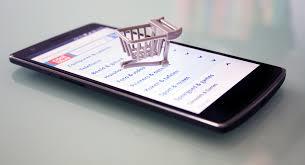 Prospective Benefits for Small Businesses
Recently, I purchased a small HDMI cable on Amazon.com to connect my computer to a TV screen. The $6 dollar price made this purchase relatively trivial in my mind, but a couple weeks later I began receiving weekly emails from the CEO of the small start-up company located somewhere in Asia asking me if I was happy with the purchase and if I would kindly review the product I purchased on Amazon. At first, I ignored these requests, but after the fifth email, I took two minutes to give a 5-star rating and offer a few kind words for the quick service and low price.
For small businesses around the world, the growing e-commerce industry offers an opportunity to connect with customers from around the world and increase their client base. Around 68% of all consumers trust the opinions and reviews posted online by independent and third party reviewers. These reviews help smaller businesses build an authentic reputation, which is important with so many different online buying options.
Online reviews fall into two different general categories: individual product ratings and brand reviews. While individual product ratings can certainly help small businesses influence the casual consumer looking to purchase the product they are offering, brand reviews are important in that they allow small businesses to establish a more enduring image and reputation.
Lastly, if a small business is able to continually receive positive feedback, they might be able to gain an advantage over other, less-highly reviews competitors. Several e-commerce sites allow consumers to filter their searches by ratings. If a company has a 4.5 out 5.0 star review, they will most likely be included in all searches while other companies with lower ratings will automatically be excluded.
Related
Popular in the Community